World
The WHO recommended not to close borders against the Omicron strain – News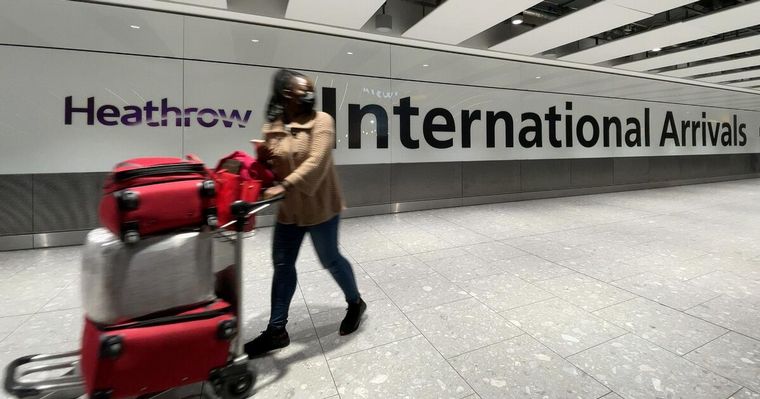 The World Health Organization (WHO) spoke out this Sunday against the travel restrictions that several countries are imposing before the appearance of the new Omicron strain of coronavirus.
The recommendation came as the World Tourism Organization (UNWTO) reported that companies in the sector will register a global loss of the order of two trillion dollars in 2021 due to the limitations imposed by the pandemic.
"Travel restrictions may play a role in slightly reducing the spread of Covid-19, but they place a heavy burden on lives and livelihoods," said WHO Africa Head Matshidiso Moeti in a release.
Moeti spoke out against the bans imposed in recent days by several countries on travelers from a group of southern African nations, and called for decisions to be guided by scientific criteria, according to the news agency ANSA.
/ Home Embed Code /
/ End Embed Code /
Earlier, the President of South Africa, Cyril Ramaphosa, argued that the new restrictions are "totally and absolutely unjustified", and recalled a recent "commitment" of the G20 countries to facilitate "a rapid, resilient, inclusive and sustainable recovery" of the "Tourism sector of developing countries".
Meanwhile, the Secretary General of the UNWTO, Zurab Pololikashvili, predicted in Madrid that the tourism sector will lose a total of two billion dollars this year due to the restrictions imposed by the pandemic and described the crisis of the activity as "historical".
The leader added that the situation arising from the appearance of the Ómicron strain "is totally unpredictable" and could cause "enormous damage" to tourism, according to the news agency AFP.
Pololikashvili admitted that the activity recovered from the middle of this year thanks to the "strong advance in vaccination", but warned that "the results continue to be uneven in the different regions of the world", due to "differences in mobility restrictions , vaccination rates and the confidence of travelers ".
He also stressed that currently 46 countries are completely closed to tourists and 55 are partially open, while only four – Colombia, Costa Rica, Mexico and the Dominican Republic – have lifted all restrictions.