Sports
The wild pineapple to a rugby referee: they disaffiliated the aggressor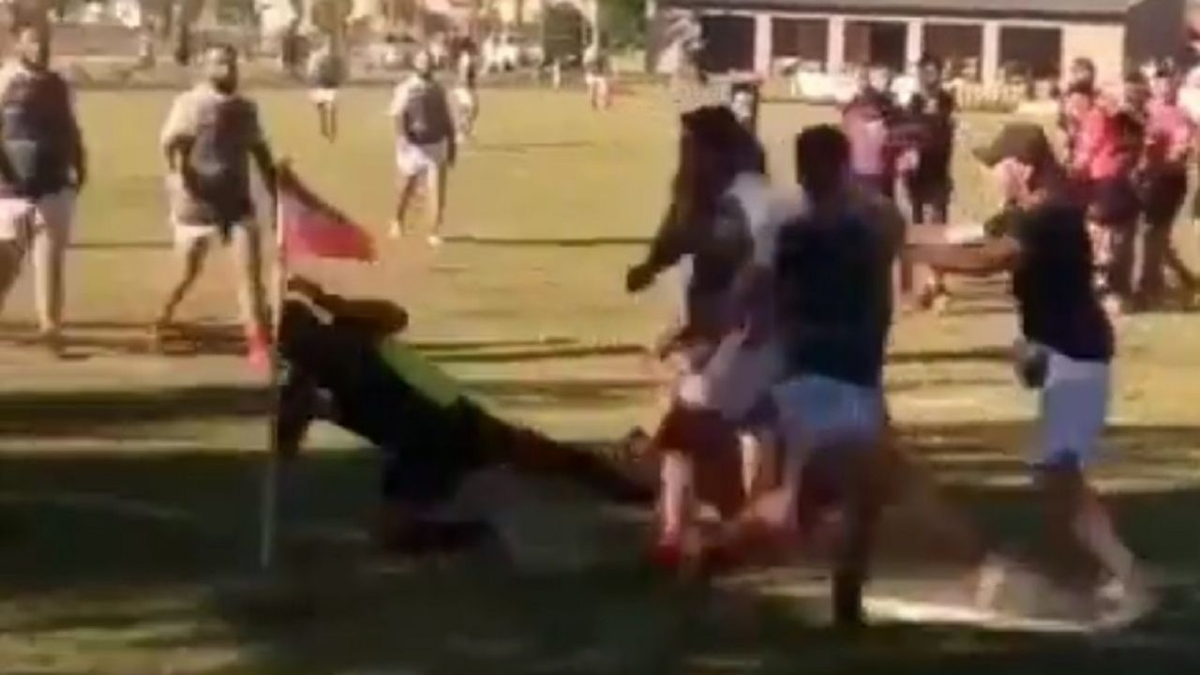 The values ​​that rugby proclaims were once again forgotten by one of its protagonists. This Sunday, in the final of the Level III Bronze Cup of the Rosario Rugby Union between Villa RC and Roldán RC, a player who was on the substitute bench, entered the field of play and gave a pineapple to referee Simón Cane.
The attack occurred in the game was played in the city of Villa Constitución, while the Villa team began with the celebrations for having obtained the title.
The fact was made known by the images filmed by a fan that immediately went viral. In a short sequence it is observed that a rugby player from the visiting team enters the field of play from the substitute bench directly to attack the referee by hitting him with his fist in the face.
The event found its first resonance on social networks where players, officials and referees repudiated the incident. As the hours went by, the sanctions and the position of the referee's college began to be known.
The Roldán Rugby board of directors, the team that made up the aggressor, reported through a statement the decision of "Disaffiliate from the club immediately and definitively the person responsible, because we repudiate acts of violence in our sport and do not follow the values ​​with which we work every day to train the little ones", in addition to indicating their solidarity with the attacked referee, with Villa RC and with the URR and stating that "there is no valid explanation to justify any act of violence, in this or in any sport."
Villa Rugby Club also issued its word stating that "Hosts of the event, we sympathize with the referee of the match and totally repudiate the fact that occurred", and also highlighted "the attitudes of other members of the visiting team who had the humility and courage to apologize once the situation calmed down on our field and also at night through social networks."
For its part, the Rosario Rugby Union expressed its "energetic" repudiation of this fact and indicated that "we have already brought the different areas into question to punish all those responsible for this devious aggression." In this sense, he recalled that "all kinds of actions against the referees, both verbal and physical, will be punished accordingly without any kind of mitigating measures", and issued the first sanction according to art. 77 ° of the General Match Regulations, "disabling the playing fields of both clubs" until the corresponding sanctions are issued.
Yesterday, the presidents of the Referee Commissions of the Unions of Santa Fe, Rosario and Entre Ríos, together with referents, presented a note to the Executive Committee and would not direct the weekend.