World
They find the most complete fossil of a sea dragon in a lagoon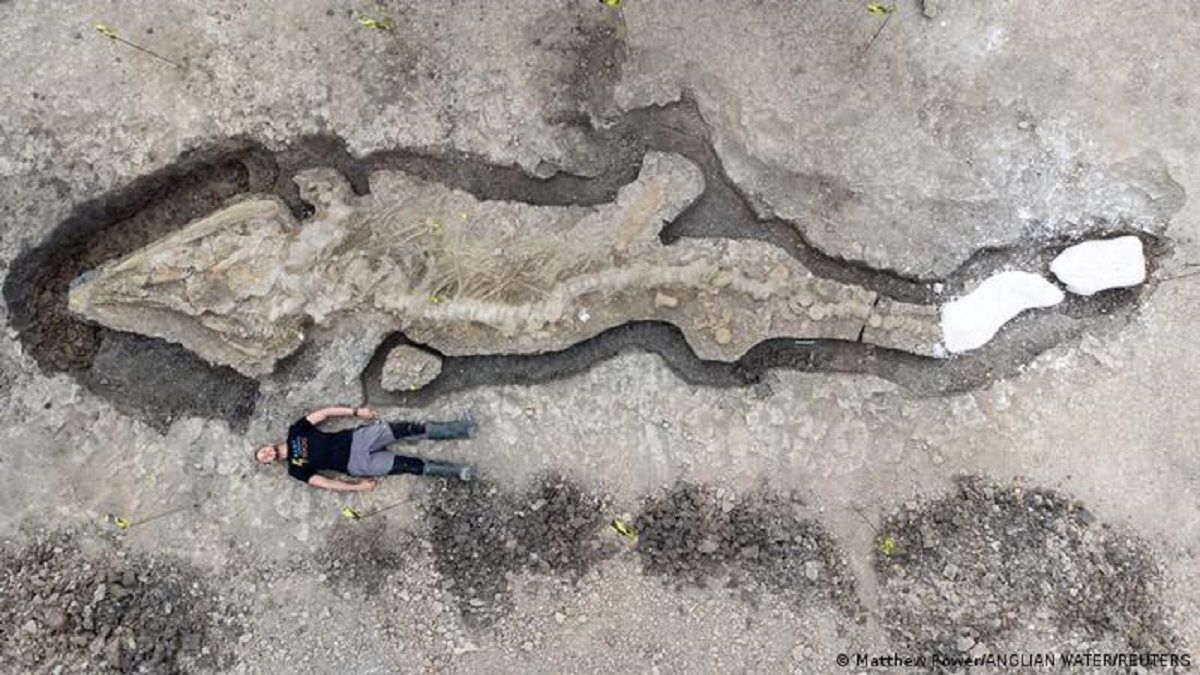 Joe Davis of the Leicestershire and Rutland Wildlife Trust was responsible for the discovery, which he did by accident during a routine drain on an island in the Rutland Water reservoir early last year.
Scientists called it one of the greatest findings in the history British paleontological. The fossil is the most complete ichthyosaur ever found, with its fossilized skeleton about 10 meters long and a skull weighing about a ton.
Ichthyosaurs are called 'sea dragons' because they tend to have large teeth and eyes. The first was discovered in Dorset in 1812 by a girl named Mary Anning, who became a world-renowned fossil hunter.
"Despite the many ichthyosaur fossils found in Britain, it is remarkable to think that Rutland's ichthyosaur is the largest skeleton ever found in the UK."said Dean Lomax, a paleontologist who has studied this ancient creature species.
"It is a truly unprecedented discovery and one of the greatest finds in British paleontological history," he added according to Leicestershire Live.
Technically, ichthyosaurs are classified as marine reptiles rather than dinosaurs, but they appeared in the time of the first dinosaurs about 250 million years ago and became extinct 90 million years ago.
While unrelated, they resembled terrifying dolphins and varied in length from about one meter to more than 25 meters.
After being found in February 2021, the remains at Rutland were excavated by a team of expert paleontologists from across the UK in August and September.
Two incomplete and much smaller ichthyosaurs were found during the initial construction of Rutland Water in the 1970s, but the latest discovery is the first complete skeleton.