Sports
They penalized Tivani and the second stage of the Vuelta al Valle was won by Navarrete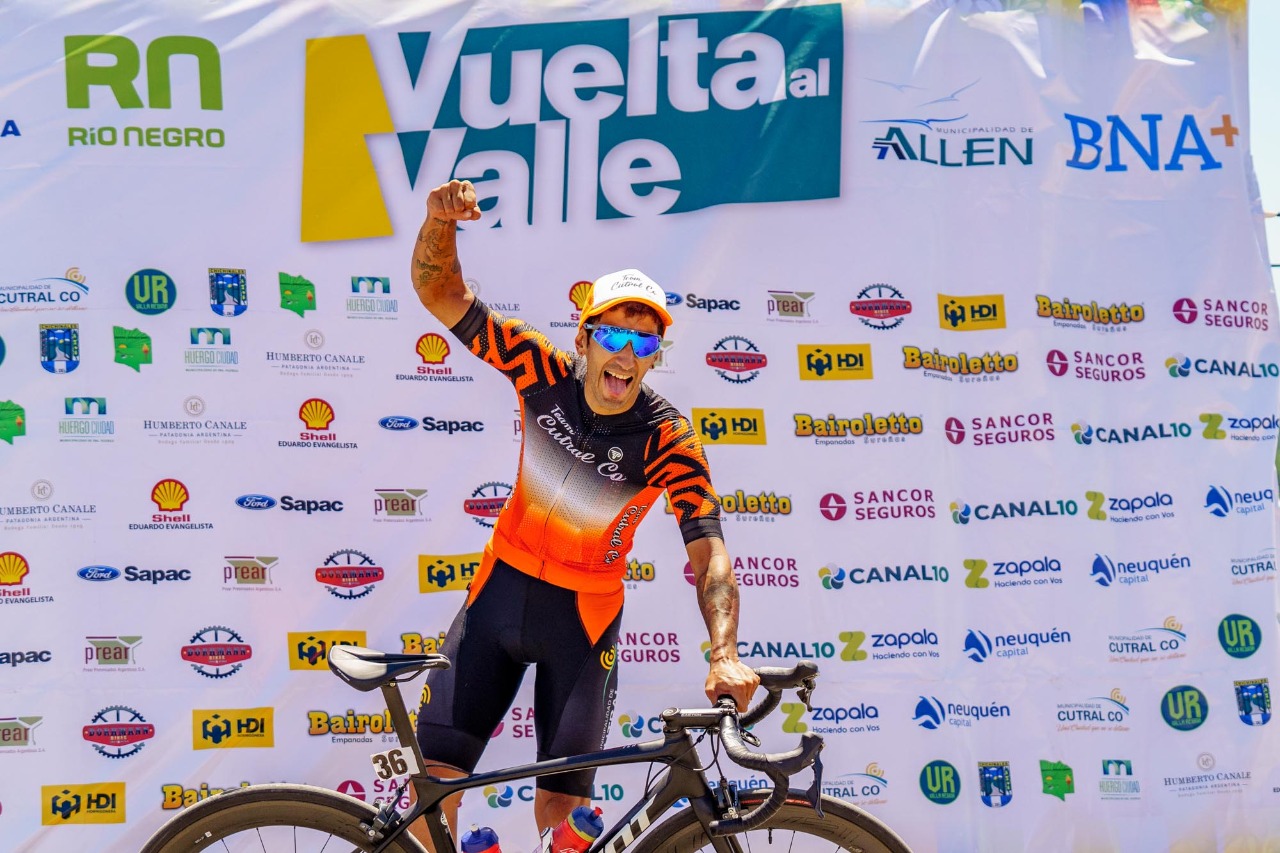 The start of the Vuelta al Valle 2021 has had it all. After Mauro Richeze won a very changing first stage, Nicolás Tivani had stayed with the second. However, the organization reported the penalty for the cyclist who crossed the finish line first and then Maxi Navarrete was the winner of Sunday's stage.
Tivani had prevailed in an exciting sprint that defined the second stage in Neuquén, which lasted 100 kilometers. However, ehe JC Competición rider was finally penalized.
This was officially reported by the Central Organizing Commission.
In the peloton that animated the test, Carlos Parra (37, Metaltej) led; Pablo Bien (38, Metaltej); Daniel Lucero (100, La Canasta de Luana); César Ferrero (93, City of Pehuajó); Jonathan Martínez (104, La Canasta de Luana) and Gerardo Atencio (167, JC Competition).
Maximiliano 'Roly' Navarrete (Team Cutral Co) to go to the front in the general classification. The native of Cutral Co will seek to continue leading the race in the third stage, "Municipality of Zapala", a partial 120 kilometers that will begin at 2:00 am (Monday) and will be repeated on Tuesday as the fourth stage.
Third in the second stage was Laureano Rosas (electro 3), who ranks among those who are going to fight and with the Tivani penalty he became second. The flying goal went to Francisco Montes, from Pehuajó, (3 seconds) followed by Daniel Lucero (2 seconds) and Leandro Velárdez (1 second).
This second stage started earlier than the stage that opened the competition on Saturday. From 9 in the morning, the competitors started at the Plaza de las Banderas in the provincial capital and pedaled under an intense sun. Once again, the accompaniment of the public was to stand out.
As on the first day, today the wind was felt and was an obstacle to overcome. The cyclists reached 70 kilometers of speed in the stage that meant the return to Neuquén after 20 years.