World
They record a young woman when she throws her baby in the trash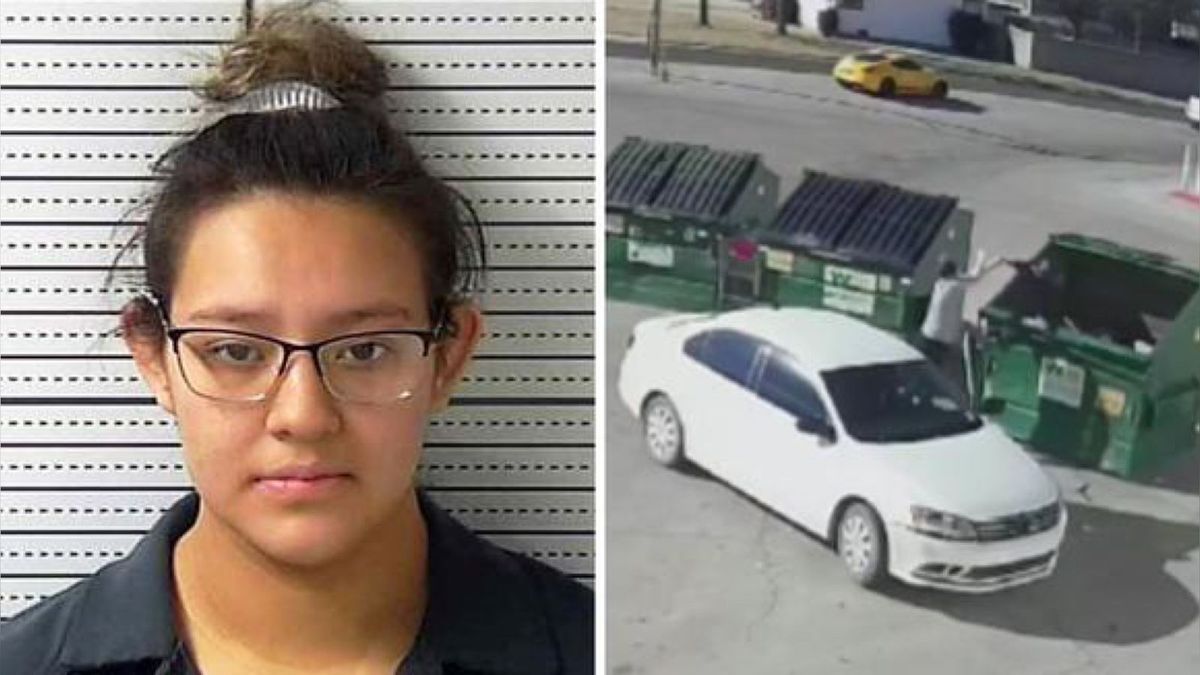 A security camera recorded the shocking moment when An 18-year-old teenage mother put her newborn daughter in a garbage bag and dumped her in a dumpster. While the little girl was rescued six hours later, the mother was detained.
The shocking video was captured by a camera located between two warehouses, in Hobbs County, New Mexico, last Friday at 2 p.m. local time. The images showed the young, named Alexis Ávila, got out of her high-end white car and with outrageous coldness, placed the drink in a black bag and in a single movement he tossed it to the bottom of the metal container.
Fortunately, Six hours after the assassination attempt, a woman passing through the area heard a cry from inside the warehouse and found the girl. The little girl's survival was almost miraculous, considering that at that time the ambient temperature was 30 degrees Fahrenheit, that is, approximately -1 degree centigrade.
Following the discovery, the creature was taken to Lubbock Hospital, where it received a blood transfusion, placed a feeding tube and was given oxygen. Currently, the baby remains stable. "I can't sleep at night just knowing that this baby was thrown into a garbage container like that. I'm sorry, but whoever does that is evil, I have no words for that," said the heroine who rescued the girl.
After the woman gave notice to the authorities, the Police corroborated the extremely serious event with the footage of the shops and identified the mother. A) Yes, Ávila was arrested and charged with attempted murder and child abuse. The young woman told officers who apprehended her that she did not know she was pregnant until she gave birth to her baby in a bathroom. However, the woman was released after posting an unsecured bond of $ 10,000.