Health
They will ask the State to produce sunscreen to prevent skin cancer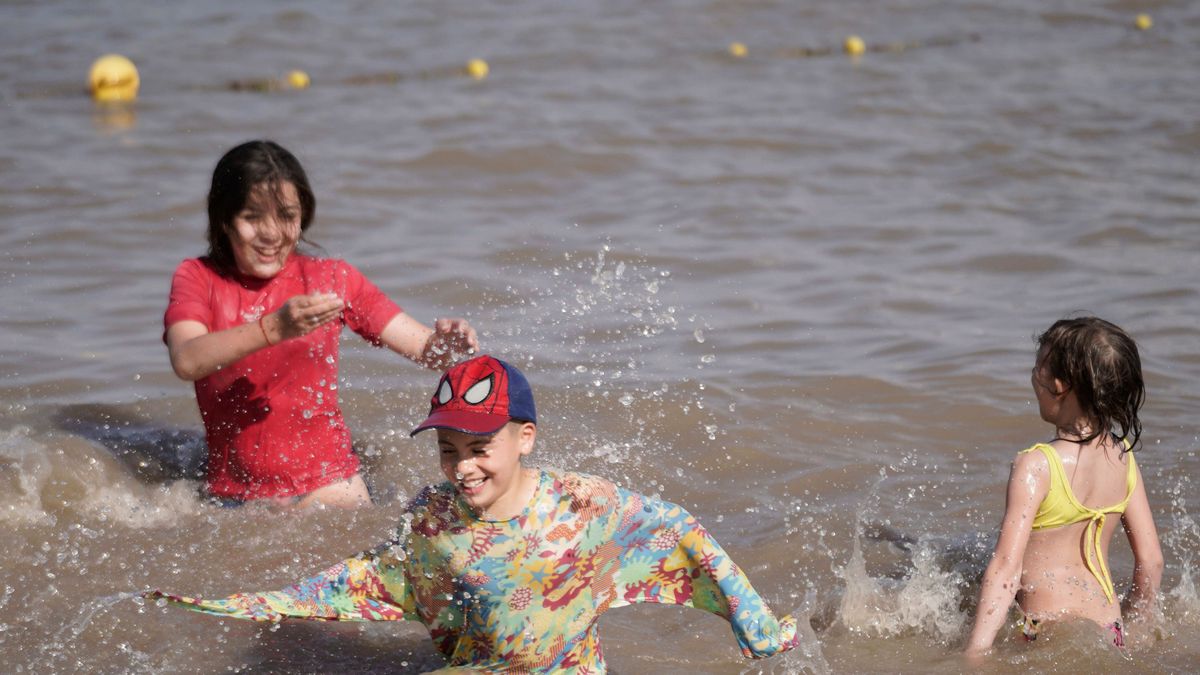 It is repeated ad nauseam that do not sunbathe between 10 am and 4 pm, while it is advisable to use sunscreen with at least protection factor 30 and renew it every two hours to prevent skin cancer which, according to Cancer Control Agency Santa Fe , register 1,400 average annual cases in the province . Clearly the issue is health, not cosmetic, but a sunscreen costs on average no less than 1000 pesos and is not within the reach of all pockets.
How do families from popular sectors use this essential product for boys and girls and also for adults who, like bricklayers, work in full sunlight? Why are they not produced by the State if the councilor Norma López requested it years ago and in 2017 the Council approved the decree for the public laboratories of Santa Fe to produce factor 30 sunscreen to be distributed free of charge?
Consulted by this newspaper, López, Peronist edila and vice president of the Justicialista Party , he said that he will "insist" with his request and after three years without an answer on the matter he will propose that "if they cannot be made in state laboratories, as was done with repellents, at least some agreement is made with private parties so that the population vulnerable and with skin problems have access to protectors. "
The specific request was directed to the Santa Fe Executive to request the Rosario Executive to cover the expenses of the Laboratory of Medicinal Specialties (LEM) and the Pharmaceutical Industrial Laboratory (LIF) in the production.
Currently, the Sunscreens In cream they are not included in the Obligatory Medical Plan (PMO) of any province despite being an essential element for health, so that social works do not cover 40% of their price, as is the case with medicines.
While this is not resolved and the temperature already rises in November to 36 degrees of wind chill and a UV index of 9 (out of a maximum of 11) , the body in charge of carrying out the campaigns for the prevention and registration of oncological diseases in the province, the Santa Fe Cancer Control Agency points out these data: From 2013 to 2018 (inclusive), an average of 8,573 cases of skin cancer were detected in the province, just over 1,400 per year.
According to the figures of the Santa Fe Cancer Registry (Recasfé), there was 7,533 cases of non-melanoma skin cancer (88% of the total and the most frequent) and 1,040 cases of melanoma (12%, with a high mortality rate).
It is the second most frequent type of cancer among Santa Fe, only behind breast cancer, which has an average of 1,650 diagnoses per year , although the affected populations are not directly comparable since breast cancer affects almost exclusively women (the cases detected in men constitute less than 1% of the total).
In health centers
"Sunscreen. UVB (UVA) SPF 30. High protection. Moisturizing with vitamin E. For 250 ml," reads the blue packaging of a well-known nationally manufactured sunscreen.
From a chain of Rosario pharmacies they throw the price: "This is the cheapest and with the 30% discount it is 951.30 pesos. It is the laboratory discount and can be paid with the Santa Fe Wallet, which makes a 30% refund", the clerk gently warned.
But in health centers the picture is not so easy, when summer arrives and the sun burns mercilessly.
"It has been a struggle for years that we resigned, we cannot cover everything. In the case of skin we recommend that families buy protectors. And in special cases with patients who have had skin cancer, rosacea or an allergy caused by the sun, the Municipality buys, but they are exceptional cases ", clarifies the doctor Andrea Montaner from the municipal health center Ceferino Namuncurá, located in José Ingenieros y Acevedo. "It would be good to take this initiative," he added, "because skin cancer has an important impact on health."
Tips to consider
Days ago, within the framework of the free provincial campaign that was carried out between Tuesday 16 and until Friday 19 November to prevent skin cancer in different Santa Fe towns, it was recommended:
– Avoid direct sun between 10 a.m. and 4 p.m.
– Wear light colored garments with long sleeves when exposed to direct sun.
– Use a hat preferably with a wide brim.
– Wear sunglasses with UV filter.
– Use a recognized brand sunscreen with an SPF greater than 30. The product should be applied to clean and dry skin (without forgetting the lips, ears, and scalp) and should be renewed every two hours, or sooner if the person immerses himself in the water or perspires from the practice of some sport.
-Keep in mind that the total solar screen does not exist.
-Avoid the use of sunbeds (skin cancer is directly associated with excessive exposure to ultraviolet rays -UV- both from the sun and artificial, although its consequences can be seen a long time later).
– Know that cancerous lesions tend to appear in the areas most frequently exposed to rays, such as the face, neck, back and extremities. It is more common in people over 50, but anyone can be affected
– Hydrate properly: drink at least two liters of water per day and apply moisturizer on the skin after sun exposure.
-Sunscreen should be applied every day, not only in the case of extraordinary activities such as vacations or swimming pool.
– Those who already have a history of having suffered a skin disease have the possibility of developing it again because the damage of UV rays on the skin is cumulative, and just as a tumor was produced for the first time, a second tumor can form .
-Not stop carrying out regular controls (unfortunately last year they fell due to the pandemic).
-You can self-scan once a month. It is a simple habit that allows anyone to maintain skin health. You can link here the guide of the Spanish Academy of Dermatology , which is a member of the Global Coalition for the Care of Patients with Melanoma.