World
Thiago de Mello, a crucial figure and a friend | The Brazilian poet died at the age of 95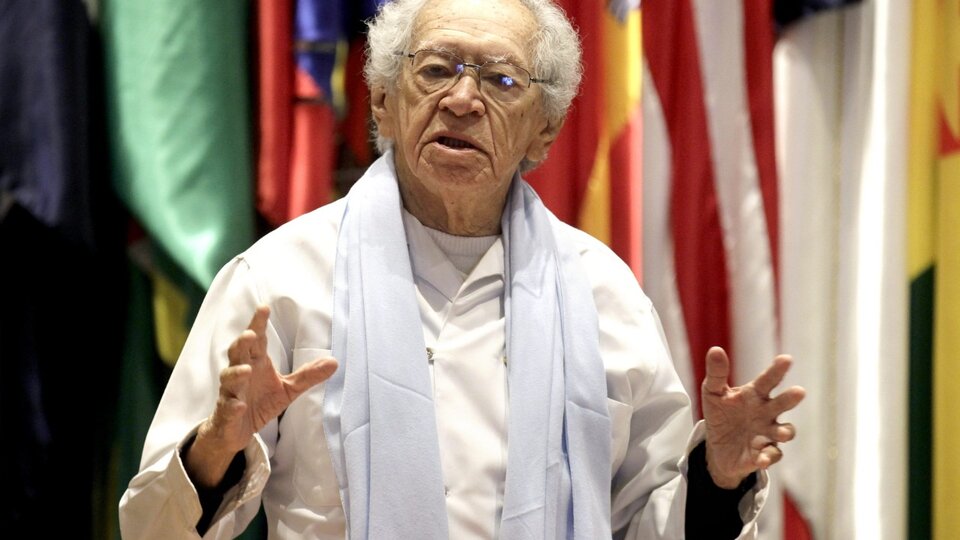 The news that one of the biggest and most generous hearts I knew stopped beating slaughtered me: the heart of Thiago de Mello.
I recently learned from a friend that his memory, which I always considered infinite, was fading. Well, now it's gone forever.
We met in Buenos Aires, in his rapid pace after the bloody coup that in September 1973 liquidated Salvador Allende and to democracy in Chile, where he – who had previously lived in Santiago for years – was exiled from the Brazilian dictatorship of 1964.
I remember a man anguished and indignant, but full of faith in life. We talked about our country and its Chilean times, about its very close friendship with Pablo Neruda. He told how it was to translate Neruda and be translated by Neruda. We talked about his pain at having seen his adoptive homeland be destroyed.
Shortly after, Thiago traveled to Lisbon, where we met again in 1976, when I had to escape from Videla's Argentina.
From that reunion we get closer forever. Sometimes we spent a long time without seeing each other, but when we met it was as if we were together last Saturday. So it was in Cuba, in Mexico, everywhere.
With his poetry Thiago was a crucial figure for generations, and not only in Brazil. Translated into more than thirty languages, it took deep root throughout Latin America.
Yes, yes: I bring in my soul oceans and mountain ranges of warm memories of that generous and supportive friend.
One, however, has special space in my memory.
It was in Lisbon, in the middle of 1978. We had a long and painful talk in his modest apartment. He told me that he had decided to return to Brazil. There was still no amnesty, and Thiago was hated – rightly so – by the dictatorship.
I told him I thought it was crazy. He answered that perhaps, but that dignity demanded that he return.
He knew that when he arrived they would arrest him. "Your name and phone numbers are in my notebook. I'm going to delete them."
I told him not to think. I did not plan to return and they would not do anything to me.
He thanked me. He said it was a way to be by his side.
That was Thiago, always wanting to protect and be close to his friends.
Farewell, dear poet. See you forever.