Sports
This is how Sergio Massa lived the rise of Tigre to the First A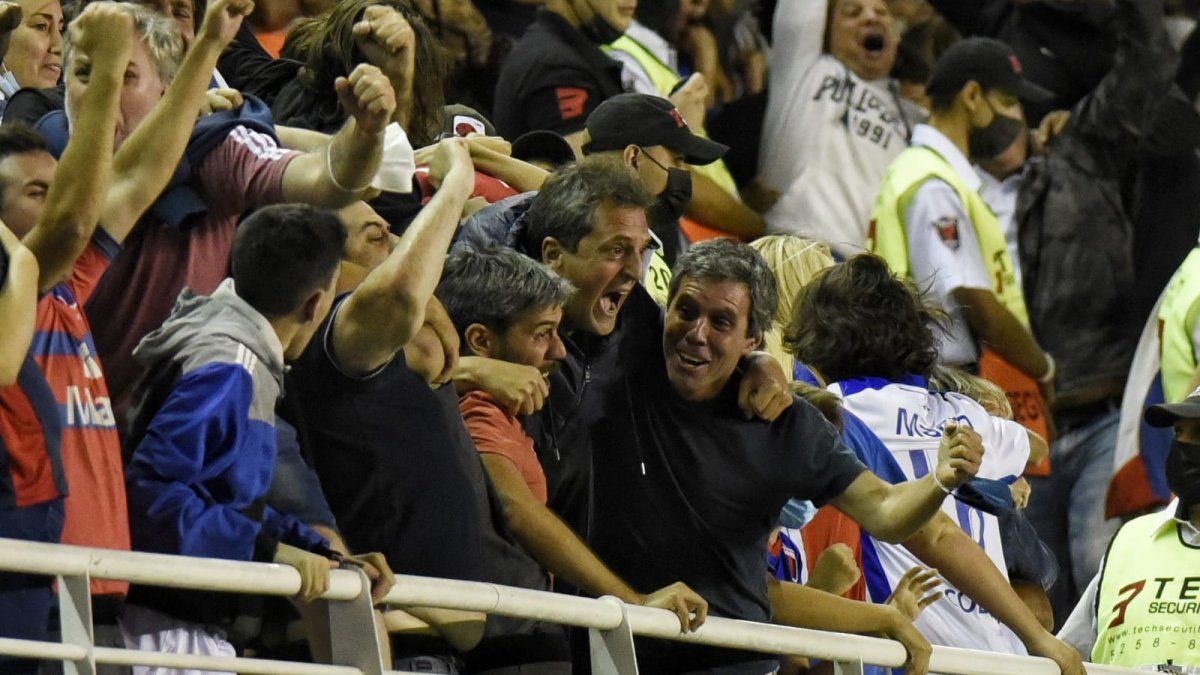 "The @catigreoficial returns to the First Division. To all the players and the coaching staff, THANK YOU for this immense joy! #TigreEsDeFirst"Massa posted on his Twitter account at the end of the match.
In an intense first half and before a crowd of public that accompanied the team, the "Matador" was superior to his rival and broke the zero at 42 minutes of the initial stage with a goal from Cristian Zabala, who finished from medium distance and overcame the resistance of goalkeeper Maximiliano Gagliardo.
In addition, despite the need for Rodolfo De Paoli's team, there were no major changes in the match process and Tigre clung to the victory that allowed him to return to the top flight after two years in the First National – he descended in 2019, in the same season in which he won the Super League Cup.
Now, the cast of Diego Martínez seized the first ticket to the Professional League, while Barracas Central He will play the semifinals of the Reduced for the second promotion together with the winners of the following crosses: Deportivo Morón-Quilmes, Independiente Rivadavia de Mendoza-Almirante Brown and San Martín de Tucumán-Ferro.
A bad start from the bottom of Gagliardo, who had great failures when playing with his feet, and the excellent resolution of Zabala opened a duel that had had few goal situations despite the dominance of the Victoria cast.
Already in the complement, Tigre maintained his level of the hand of Sebastián Prediger in the midfield and of Ijiel Protti in the attack, but suffered until the end due to the impossibility of liquidating the match.
It is that Barracas, from the changes of the coach Rodolfo De Paoli, went on the charge for the goal that took the definition to extra time, but could do little to inconvenience a firm opponent who was up to the occasion for the 90 minutes.
Tigre reached the final after taking first place in Zone A, while Barracas did the same in the controversial Zone B, where the magnifying glass was placed on the controversial arbitration rulings that benefited the team of the president of the AFA, Claudio "Chiqui" Tapia.
.