The meeting will discuss current issues and implications: transmission dynamics in Ecuador, availability of new treatments, diagnostics and research data. The event is free and open to specialists and general practitioners, medical students and the general public.
Reading time:
2
minute
World Hepatitis Day, celebrated annually on 28 July, is an opportunity to reflect on progress and achievements in the fight against viral hepatitis, address gaps and eliminate viral hepatitis as a public health problem. In 2023, the Americas region is responding positively to this call, with an increasing number of countries adopting and implementing a Global Health Sector Strategy on Viral Hepatitis and developing national plans and targets to address this challenge.
Recognizing the importance of this context, the USFQ School of Medicine organized a workshop on "World Hepatitis Day: The Case of Ecuador" next Saturday, July 28th. The purpose of the event is to raise public awareness of the problem of viral hepatitis and to disseminate Ecuadorian research in this field.
Given the relevance of the topic, the seminar will be open to medical specialists, general practitioners, health personnel and the general public. Currently, 80% of cirrhosis and liver cancer cases worldwide are caused by viral hepatitis. The World Health Organization estimates that approximately 300 million people are chronically infected with the hepatitis B virus, with 67,000 new hepatitis C infections each year. In Ecuador, the Ministry of Public Health reports approximately more than 200 new cases each year, although the true prevalence is unknown.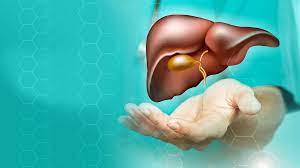 The seminar agenda will include different presentations by experts in the field:
8:30 – 9:00: "Hepatitis A: The Current Situation in Ecuador" by Dr. Juan José Suárez, followed by questions.
9:15 – 9:45: "Hepatitis B: Is Ecuador the Highest Prevalence Country in Latin America?" Research by Dr. Daniel Garzón followed by questions.
10:00 – 10:30: "Hepatitis C: Current Treatment Approaches" by Dr. Ángelo Zambam de Mattos, followed by questions.
11:15 – 11:45: "Hepatitis E-D: presence in Ecuador" by Dr. Enrique Carrera followed by questions.
The final roundtable of the event will feature experts and personnel from the Ministry of Health, including Dr. Jaen Carlos Cagua Ordoñez, Director of the National Strategy for the Prevention and Control of Communicable Diseases, and Dr. Edison Daniel Lizano Arauz.
The seminar will feature special invited guests, including Dr. Ángelo Zambam de Mattos, Adjunct Professor of Gastroenterology at the Federal Science University of Porto Alegre (UFCSPA).
The appointment, which will take place this Saturday at the USFQ, is expected to increase awareness and understanding of viral hepatitis and its impact on public health in Ecuador. do not miss it!
For more information, you can consult the following link: https://www.usfq.edu.ec/es/eventos/dia-mundial-de-la-hepatitis-la-situacion-del-ecuador
Now you can receive notifications from Dialoguemos. Download new versions of our apps and activate them so you never miss out on our best content.
(yotuwp type="playlist" id="PLi3ndj_CYnSs6g7WfevtJLYIoAZghkIwh" pagination="close" column="2″ per_page="2″ title="close")