World
Tourists caught in snowstorm freeze to death in Pakistan | The World | DW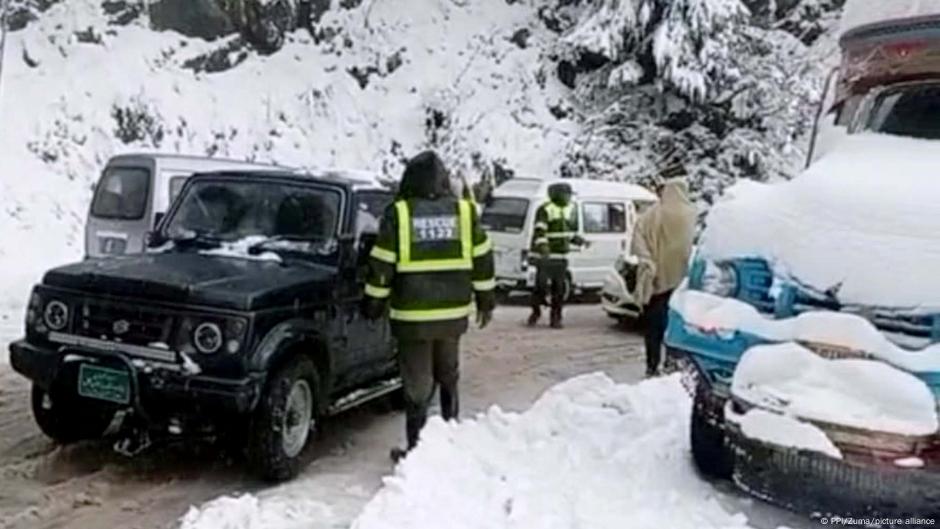 At least 16 tourists were found dead in their vehicles because of the intense cold and thousands were trapped after a snow storm on a road leading to a popular mountain area in northern Pakistan, about 65 kilometers from the capital, Islamabad. , confirmed this Saturday (08.01.2022) the local authorities.
More than 100,000 tourist vehicles entered the Murree village hill station on Friday, "of which more than 1,000 are still stranded and are expected to be evacuated tonight," the interior minister said in a statement, Sheikh Rashid Ahmed. "Between 16 and 19 people died inside their vehicles last night," Rashid added.
The military was mobilized to clear the roads and rescue the people who remain trapped, added the minister, who explained that the number of tourists who traveled to Murree on Friday is higher than the number of people who go there in years, "which created a crisis. "The Punjab provincial government said in a statement that more than 23,000 stranded vehicles were evacuated from the area last night.
"Disaster zone"
The rescue operation continues and, weather permitting, helicopters will be dispatched to the area to evacuate people still stuck from the snowfall. The authorities ordered the closure of the road that leads to the mountain at least until Sunday night, and only vehicles carrying blankets or food for trapped tourists will be allowed to pass.
Videos uploaded to social media show people walking through heavy snow in search of safe places, abandoning their vehicles. Due to its proximity to the Pakistani capital, Murree is a popular destination for tourists during the weekend, especially in winter when the hills are covered in a blanket of snow.
The Pujab province chief's office announced that Murree had been declared a "disaster area" and urged people not to travel to the town.
DZC (EFE, AFP)