Business
Toyota GR GT3 Concept: racing DNA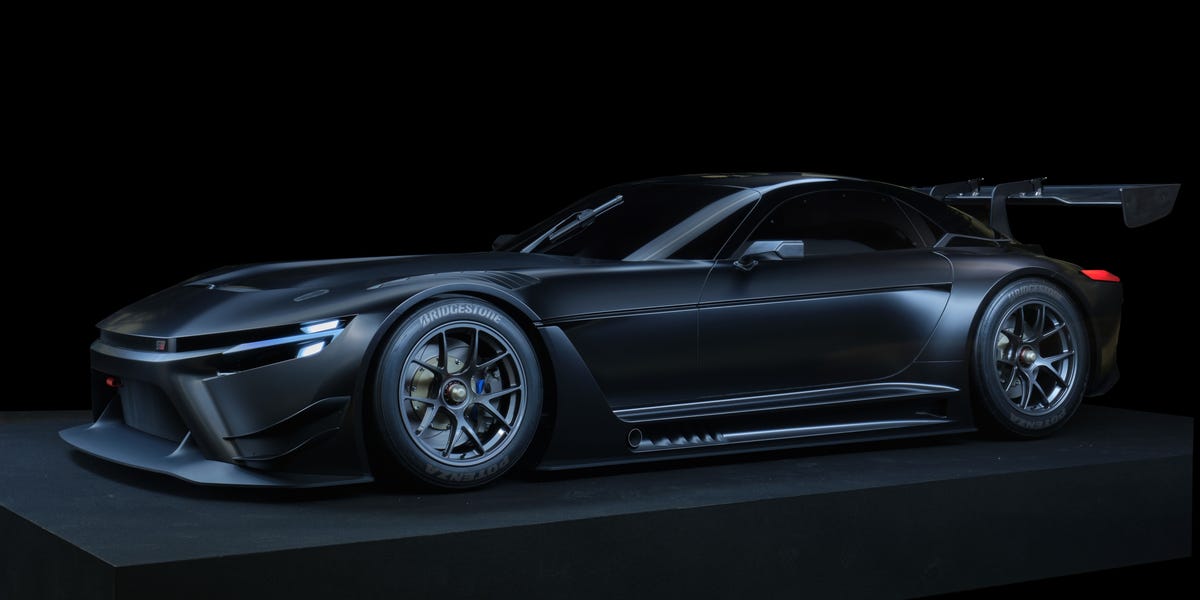 It is a racing-client prototype of the GT3 category
Not based on any existing Toyota cars
It is unknown if it will reach production or not
---
Toyota's offensive for the Tokyo Motor Show that is taking place in Japan has not been far from discreet as it has presented a series of really striking novelties and we are not only saying this because of the spectacular Toyota GRMN Yaris, a special edition of the already known GR Yaris, but also for another vehicle intended for exclusive use on the circuits. Its about Toyota GR GT3 Concept, a machine designed from scratch for all those customers who intend to start in the world of motorsport, specifically in the GT3 category.
Straight to the tracks
While it's unclear whether the Japanese automaker actually intends to build a production model and distribute it through the Toyota Gazoo Racing division, there's no denying that the GR GT3 Concept looks very different from the other GT3 race cars the brand has built in the past. Perhaps, this is the most striking of all and it is not for less given the aesthetics that this machine designed for maximum enjoyment on the track exhibits.
To level aesthetic, the Toyota GR GT3 Concept exhibits a front end led by a bumper with a large central air intake and a very pronounced splitter, as well as aerodynamic elements on the sides and small divided headlights. The length of the bonnet makes the prototype stand out even more and encompasses large air vents and gills above the front wheel arches. Being a race car, it is also equipped with center lock wheels wrapped in Bridgestone signature slick tires and a large brake kit.
Toyota has also given this prototype some side exhausts sticking out just behind the front wheels. The car also features prominent side skirts, small wing mirrors, and a flowing roofline reminiscent of the Mercedes-AMG GT Coupe. Already in the rear we find a spectacular fixed spoiler with which this car will attract all eyes, below which are located some stylized lights with LED technology that occupy the entire width of the GR GT3 Concept. Toyota has also incorporated a very generous diffuser that contributes to aerodynamic tasks.
bZ4X GR Sport Concept
Regarding the mechanical part, the characteristics of the powertrain have not been detailed and the only thing we can guarantee is that it is not a 100% electric car. Perhaps it will use some hybrid solution, but this question will not be cleared up until its arrival in production is confirmed. In this sense, we also do not know if the Toyota bZ4X GR Sport Concept, the second prototype exhibited at the Tokyo event, will be transformed into a street car or not. It is basically a sports version of the electric SUV developed with Subaru, equipped with matte black body panels, large wheels, sports seats and GR logos.
This content is created and maintained by a third party, and imported onto this page to help users provide their email addresses. You may be able to find more information about this and similar content at piano.io