After launching the Twitter Blue subscription, which allows users to pay 25 lei per month for access to some features to personalize the experience, such as profile colors or icon design in the phone menu, the company is considering launching subscriptions for content creators . This feature could be called "Super Follow" and would allow users with many followers to request money from followers for exclusive access to some of the content they publish.
Twitter will allow content creators to receive a subscription from followers
The feature was discovered by Jane Manchun Wong, who found references to Super Follow in the mobile Twitter application.
The idea of ​​Super Follow is not exactly original. Other social media platforms have previously implemented such functions, especially in the video field. On Twitch or YouTube, content creators with many followers can request a monthly subscription for access to videos earlier than the rest of the community, or for access to certain exclusive emojis, or even access to other features such as subscriber-only contests.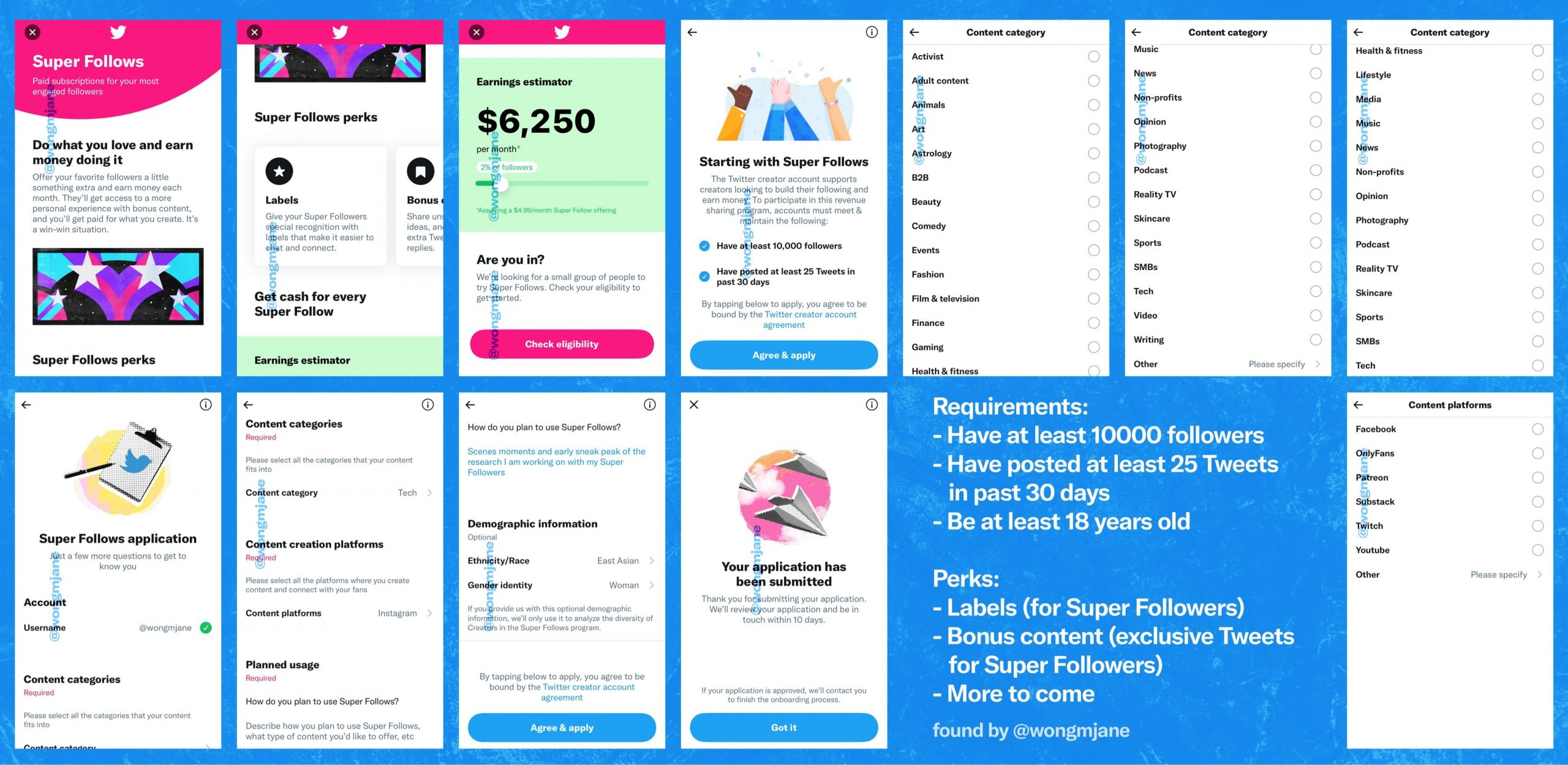 In fact, other platforms such as Patreon and OnlyFans are created specifically around subscriptions, with users paying monthly for access to content.
Basically, Twitter wants to keep content creators on its platform, as in the past many Twitter accounts served as a promotional platform for accounts on other platforms. This decision could prove beneficial for Twitter, as the company will receive a percentage of Super Follow subscriptions on its platform, and content creators will no longer have to share their followers communities on multiple platforms.
Twitter is working on Super Follows application

Requirements:
– Have at least 10000 followers
– Have posted at least 25 Tweets in the past 30 days
– Be at least 18 years old






notably, "Adult content" and "OnlyFans" are mentioned in the category and platform sections https://t.co/qSEjh0ohm8 pic.twitter.com/yvkzx672V2

– Jane Manchun Wong (@wongmjane) June 6, 2021
The only images with Super Follows on Twitter reveal how this type of subscription will work. You will be able to subscribe from the content creator profile. The available example suggests a price of $ 5 per month, but it is possible that each content creator can set an amount. This subscription offers access to a supporter badge of the creator, access to an exclusive newsletter for subscribers, access to exclusive content, discounts on products that the creator sells and access to the "community". The latter could be a new section on larger Twitter profiles.
To access Super Follow you must already have a fairly large community of followers
When a clip, photo, or post available only to subscribers appears, it will be hidden from the non-paying audience. But subscribers can see and respond with comments to these paid posts.
Content creators who want to enable this feature will need to be 18 years old and over 10,000 followers, with at least 25 posts in the last 30 days of enrolling in the Super Follow program. These accounts may fall into certain categories such as "adult content" or "reality TV", and content creators must disclose other platforms where creators publish these materials.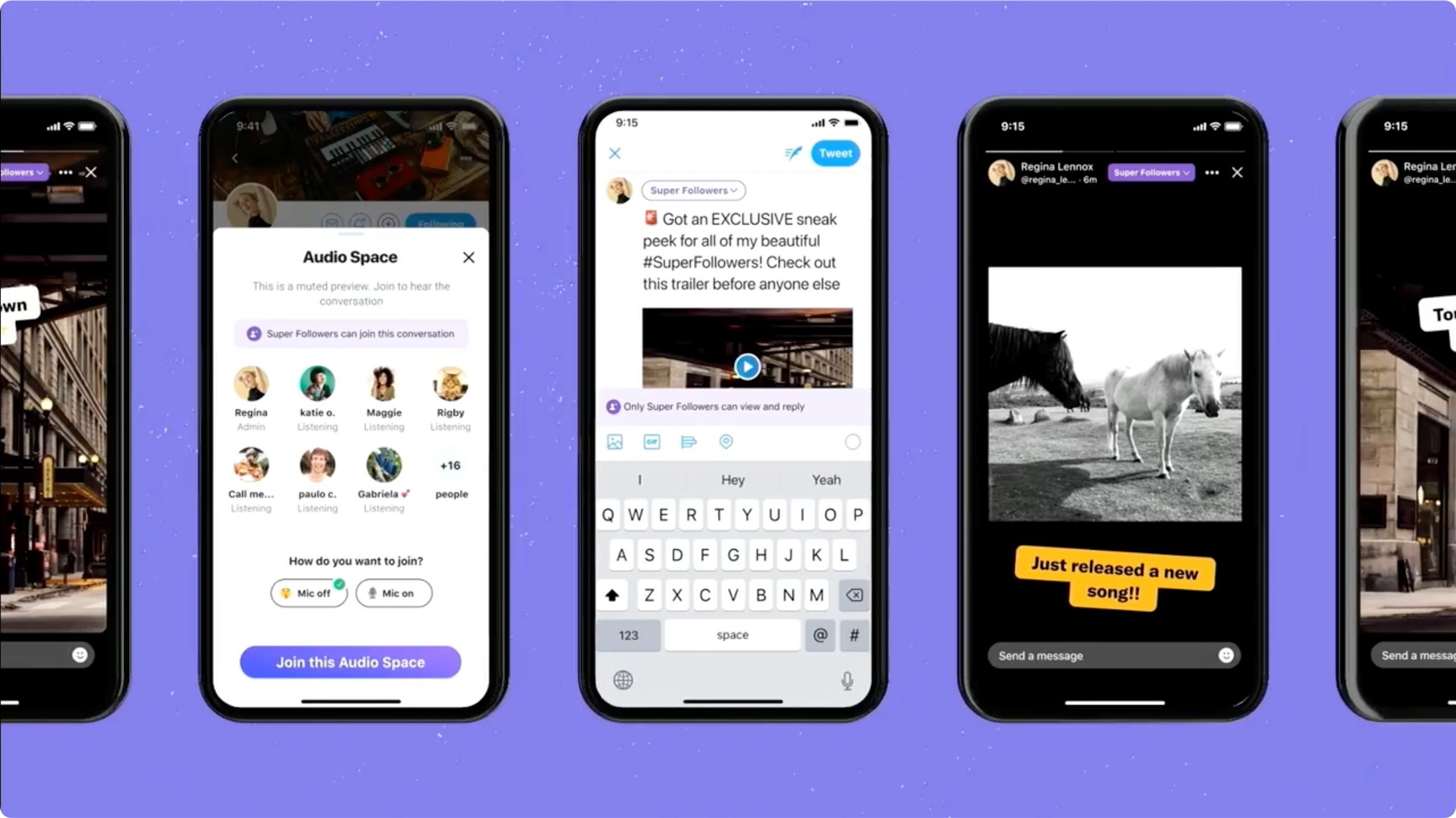 At the moment Twitter is not officially talking about these capabilities, but, like Twitter Blue, which was revealed online a week before the launch, we expect the official announcement to come relatively quickly.
via Engadget