Sports
Unforgettable classic and full of emotions: Gymnastics and Students tied 4 to 4 in the Forest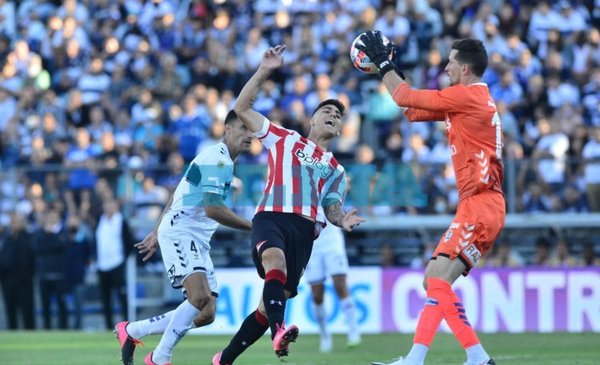 In a classic that will remain in history, Gimnasia drew 4 to 4 against Estudiantes at the Juan Carmelo Zerillo stadium, which was completely filled and dyed in blue and white. There was a huge expectation and great climate in 60 and 118, with eight goals and a result that was changing generating surprise and admiration for some definitions.
The wild shouts in the sunny afternoon came from the hand of "Pulga" Rodríguez, author of a Hat-Trick, while the rest came at the feet of Brahian Alemán. On the side of Pincha, Del Prete, Noguera, Pasquini and Díaz scored, who put definitive figures on an unforgettable meeting.
In this way, the best of each team were divided between Pulga Rodríguez and Tuti Del Prete. It should be noted that with this result, Estudiantes, in addition to continuing their unbeaten streak against their historic rival, qualified for the next Copa Libertadores 2022.
Thus it happened lived a dream classic, with eight goals, two penalties – one wrong at the feet of the Flea – and countless situations that will be portrayed in the most important game in the city, in its edition an epic edition.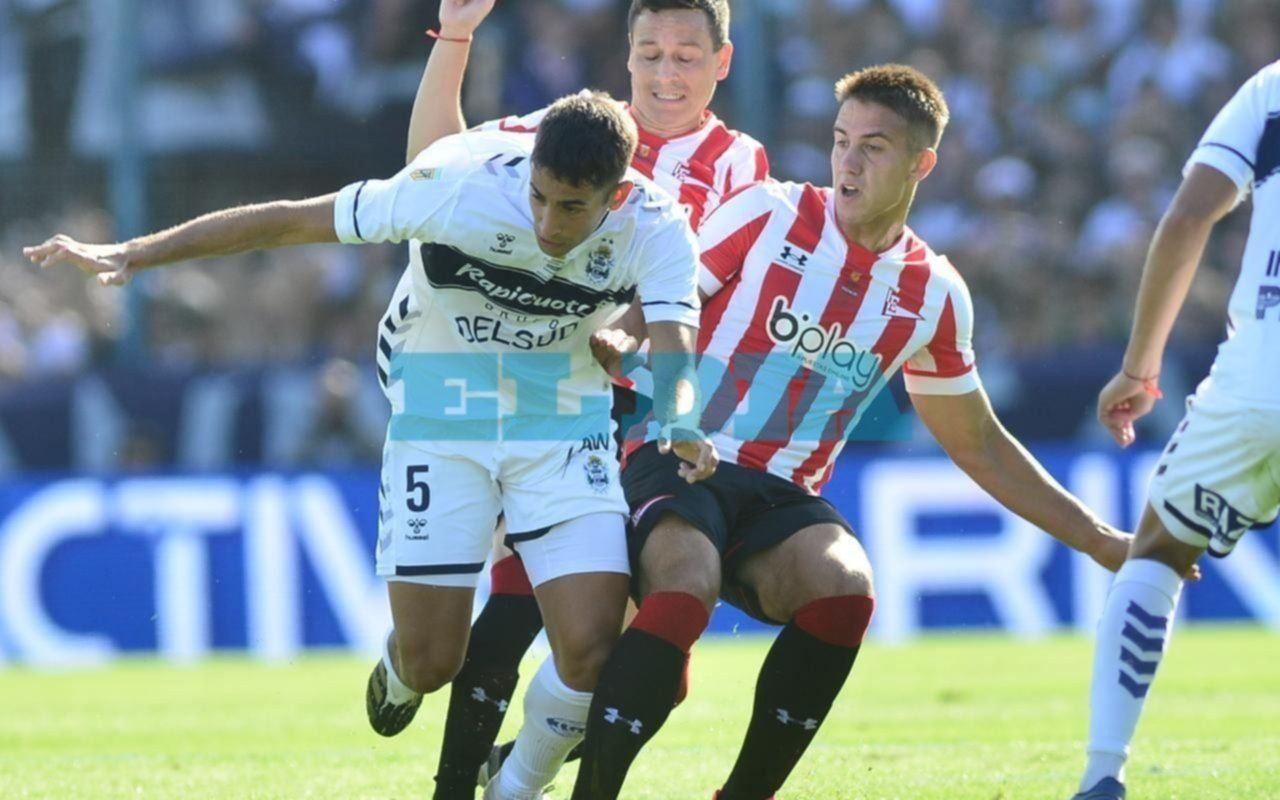 HIGHLIGHTS
With a shocking reception in the stands, the Gimnasia and Estudiantes players jumped onto the playing field together. Captains Alemán and Andújar were in charge of commanding the exit and the fans raved about "Dale Lobo".
The first approach play was for Tripero: Pulga Rodríguez played first for Ramírez, who appeared alone hand in hand with Mariano Andújar, but in an advanced position. The play was canceled.
During the first 15 minutes the process became even, although Estudiantes was the one who took the reins of the meeting. With Zuqui well positioned and Del Prete incisive in the attack, he lunged at the Lobo in his area.
At 22 minutes the score was opened: at the exit of a corner, the ten from Pincha, Gustavo Del Prete turned and beat Rey inside the small area. The Pincha passed ahead in the Forest 1 to 0.
At 24 minutes Rogel knocked down Carbonero and referee Herrera did not hesitate to charge a penalty. It was "Pulga" Rodríguez who took charge of the execution, but he kicked the penalty very gently and Andújar saved it without problems. Everything seemed that the wrong penalty was going to complicate things for the local, but none of that happened.
When the clock struck 30, the "8" of Gimnasia took revenge: Pincha left the tucumano alone and scored after being hand in hand with the goal after Brahian Alemán lowered the ball with his head. The Forest raved.
And he would continue to be delirious since at '33 the "Flea" again showed his hierarchy, he recovered a ball in the area and with subtlety and three fingers, he placed the ball at Andújar's right post that did not arrive. El Lobo went ahead on the scoreboard and seemed to be going for more.
Emboldened with the result in his favor, Gimnasia advanced his lines. In any case, the triperos fans looked closely at the "Flea" who suffered a pain that prevented him from spending a few minutes on the court. When it seemed that Miranda was going to enter, the scorer asked not to leave.
At 39, another great goal for Juan Carlo Zerillo: Pasquini hit him with his right outside and put it at an angle from Rey's goal. Students now equaled stocks 2 to 2.
With the score even, the game became friction and hotly contested in the middle of the playing field. At 44 minutes a new goal would arrive, this time at the feet of Brahian Alemán: a foul near the middle of the playing field led to a pass precisely for Lobo's "10" and after a powerful left-footed shot, he beat Andújar and made the Forest delirious again.
SECOND TIME
They both jumped on the field with the same eleven players -by side- who finished the first half. At 11 minutes Eric Ramírez won, dribbled and was knocked down in the visiting area. Herrera set a new maximum penalty for Lobo and "Pulga" Rodríguez took over the execution.
If something was missing from Tucumán, it was to vindicate itself from the twelve steps. This time with more determination he grabbed the ball, adjusted it and broke Mariano Andújar's goal, which he could do nothing. The Wolf partially prevailed 4 to 2 before the encouragement of his people.
At 20 minutes Noguera discounted after several rebounds in Rey's area and now the classic went to 4 to 3 for Lobo.
At '33 came relief for the Lion: "Loco" Díaz appeared on the right and after beating the defender, he managed to deflect the ball to score 4 to 4.
Gymnastics felt the exhaustion of its players and that made Pipo Gorosito reach for it and finish with two kids in the attack such as Torres and Cocimano, who could do little. The last minutes he found Estudiantes better standing and could even have taken three points.
With the final whistle, the red-haired players were satisfied and embraced each other celebrating a result that allowed them to qualify for the Libertadores Cup next year, while the Lobo players raised their hands to say goodbye to their people, but with discomfort on their faces. .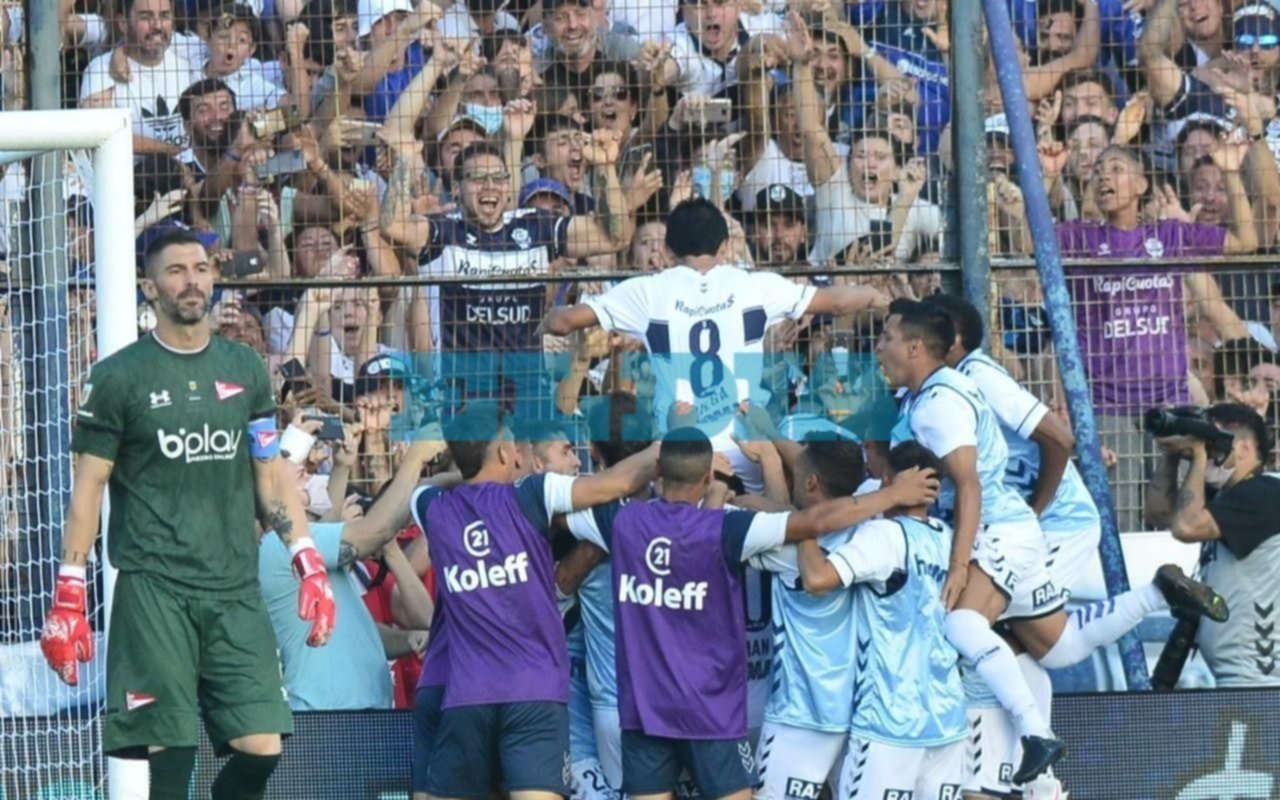 TRAINING
Gymnastics: Rodrigo Rey; Francisco Gerometta, Leo Morales, Guillermo Fratta and Nicolás Colazo; Brahian Alemán, Emanuel Cecchini, Manuel Insaurralde and Johan Carbonero; Luis Miguel Rodríguez and Eric Ramírez. DT: Nestor Gorosito.
Students: Mariano Andújar; Leonardo Godoy, Agustín Rogel, Fabián Noguera, Matías Aguirregaray; Matías Pellegrini, Bautista Kociubinski, Fernando Zuqui, Nicolás Pasquini; Gustavo Del Prete, Leandro Díaz. DT: Ricardo Zielinski.
Goals: PT: 23´ Gustavo Del Prete (Students), 31´ Luís Rodríguez (Gymnastics), 33´ Luís Rodríguez (Gymnastics), 38´ Nicolás Pasquini (Students), 44´ Brahian Alemán (Gymnastics). ST: 14´ Luis Rodríguez (Gymnastics), 20´ Fabián Noguera (Students), 34´ Leandro Díaz (Students)
Admonished: PT: 27´ Fernando Zuqui (Students), 46´ Leonardo Godoy (Students) and Johan Carbonero (Gymnastics). ST: 10´ Leandro Díaz (Students)
Incidents: PT: 26´ Luís Miguel Rodríguez missed a penalty, which was stopped by Mariano Andújar (Gymnastics). ST: 14´Luis Rodríguez converted from a penalty (Gymnastics)
Changes: ST: 18´ Juan Sánchez Miño, Franco Zapiola and Manuel Castro x Matías Aguirregaray, Bautista Kociubinski and Matías Pellegrini (Students), 28´ Nery Layes x Eric Ramírez (Gymnastics); Sebastián Cocimano x Brahian Alemán and Francisco Apaolaza and David Ayala x Gustavo Del Prete and Manuel Castro (Students), 44´ Matías Miranda and Franco Torres x Johan Carbonero and Manuel Insaurralde (Gymnastics)
Referee: Darío Herrera.
Stadium: Juan Carmelo Zerillo
TV: TNT Sports.