Sports
Uno x Uno de Racing: Scores against Colón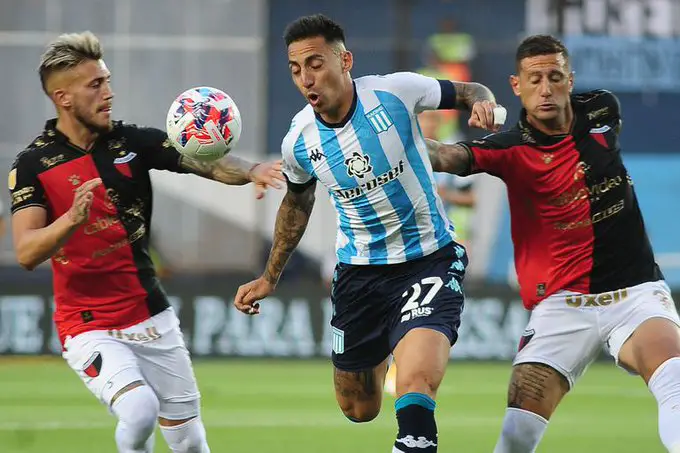 We leave you the scores of the defeat of Racing against Colón by the Professional League in Uno x Uno. Here, the detail of Racing 1 -Colón 2. Do you agree with Racing de Alma?
21-Gabriel Arias (5): He had nothing to do with the first goal, he was halfway through at 2-1, but at the end he covered a good heads up.
4-Iván Pillud (6.5): Very good in attack, always being an option and attacking decisively. He had no problems on the mark.
30-Leonardo Sigali (6): Good on the mark, he was solid in heads-up and won well from above. Somewhat awkward when he played six.
23-Nery Domínguez (4): Rare for him, he had a gross error at 2-1. He wanted to control, he did it wrong and left the goal served to Beltrán.
12-Fernando Prado (5): It was not complicated in the brand and it solved the exits well.
19-Lolo Miranda (6): He played five and did well. He distributed judiciously, had good strikes and was always well off. He even had two shots on the rival goal.
26-Carlos Alcaraz (8): He started hard, with a foul that was made and turned into a goal. Lots of dynamics to help Miranda break lines and join the attack. Very precise, he drove with discretion and made the team play. They made him the penalty and managed the times. He left with a sore knee.
9-Enzo Copetti (6.5): A lot of will to lower all the balls. He generated a lot of danger in the PT on the right, although he lacked clarity to define and / or assist.
15-Licha López (4,5): He lost the ball in the previous 1-1 and was the one who committed the foul that ended in that tie. He kicked his penalty in the middle and weak and they stopped him. He had some bugs that are not usual for him. Although he also had very good ones. Triple dribble in the first half, assistance to Copetti, barbaric scissors that Burian covered him and a left-handed bomb that the goalkeeper also took out. It was not his day. When he came out the team did not attack anymore.
28-Tomás Chancalay (4): It had some interesting overflows, but it lacked precision. He did not step on the area as much as usual and it showed. well with ball stopped.
27-Javier Correa (5): You win and sacrifice, but bad with the ball. Although he did not have any clear clear, he had two weak heads, it was difficult for him to control and in a play that was two against one he hid behind the defender instead of stopping and being alone.
In the Uno x Uno, the scores of the Racing substitutes against Colón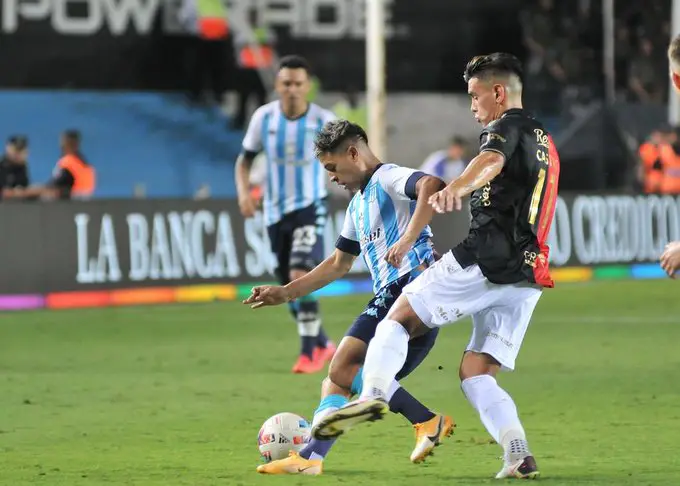 39-Gonzalo Córdoba (5): He faced a couple of times with enthusiasm, although he did not always win. With few spaces, it cost him. He had a nice center that he failed to connect.
17-Benjamin Garré (4,5): In the time he was on the court, he almost did not come into contact with the ball. The ones he tried, he lost …
20-Darío Cvitanich (4,5): Another that little came into play with the ball. In a strange position, out of the box, it cost him.
16-Mauricio Martínez (5): He was admitted for a tired Miranda, he had no complications.
8-Fabricio Domínguez (5): Two centers to try to tie, but did not reach.
DT: Fernando Gago (7): In these two full weeks that he had to work, everything he did was seen. The team was far superior to its rival, reaching clear from all sides and again making a figure of the rival goalkeeper. It was an orderly team, vehement and with a lot of game. He went deep, opened the court and found internal play. The only thing missing was to capture all the good things he did on the net. When he took out Licha López and Chancalay, the team lost reference and stayed. In fact, it was not clearer as it had been doing. A new defeat that overshadows all the good things that have been done, but that gives hope for what is to come. Racing deserved to win by two goals, but was defeated. Inexplicable.

Charging …