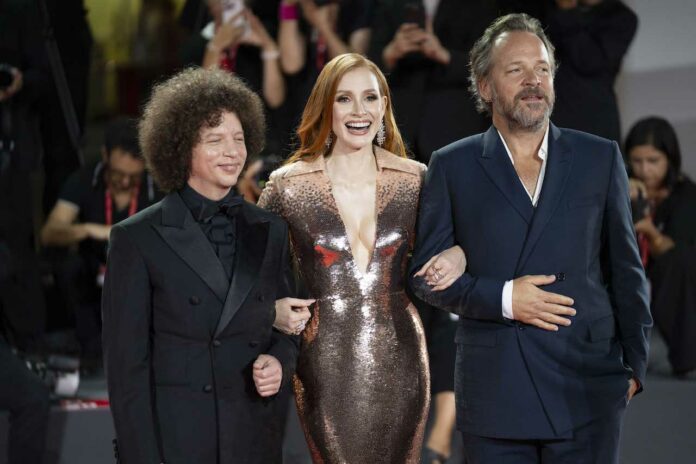 Last night the premiere of the new film "Memory" took place (review) Michelle Franco presented in the competition Venice 80, 80th Venice Film Festival. On the red carpet, the director was accompanied by a cast consisting of Jessica Chastain, Peter Sarsgaard, Brooke Timber. The actress and director were also present Maggie Gyllenhaal who accompanied her husband Peter Sarsgaard.
Regarding the film "Memory," the director commented: "I wanted to make a film about people who, for one reason or another, get lost in society. Their inability or unwillingness to live up to expectations is often rooted in facts that exist only in their memories. But sometimes it is marginalization that offers a way out of the shadows of the past, a chance to build a life in the present. Memory wonders whether it is really possible to escape such shadows.".
In In Memoriam, Sylvia is a social worker living a simple and organized life between her daughter, work, and Alcoholics Anonymous meetings. Everything falls apart when Saul accompanies her home after a reunion of former classmates: an unexpected meeting will shock them both, because it will open the door to the past.