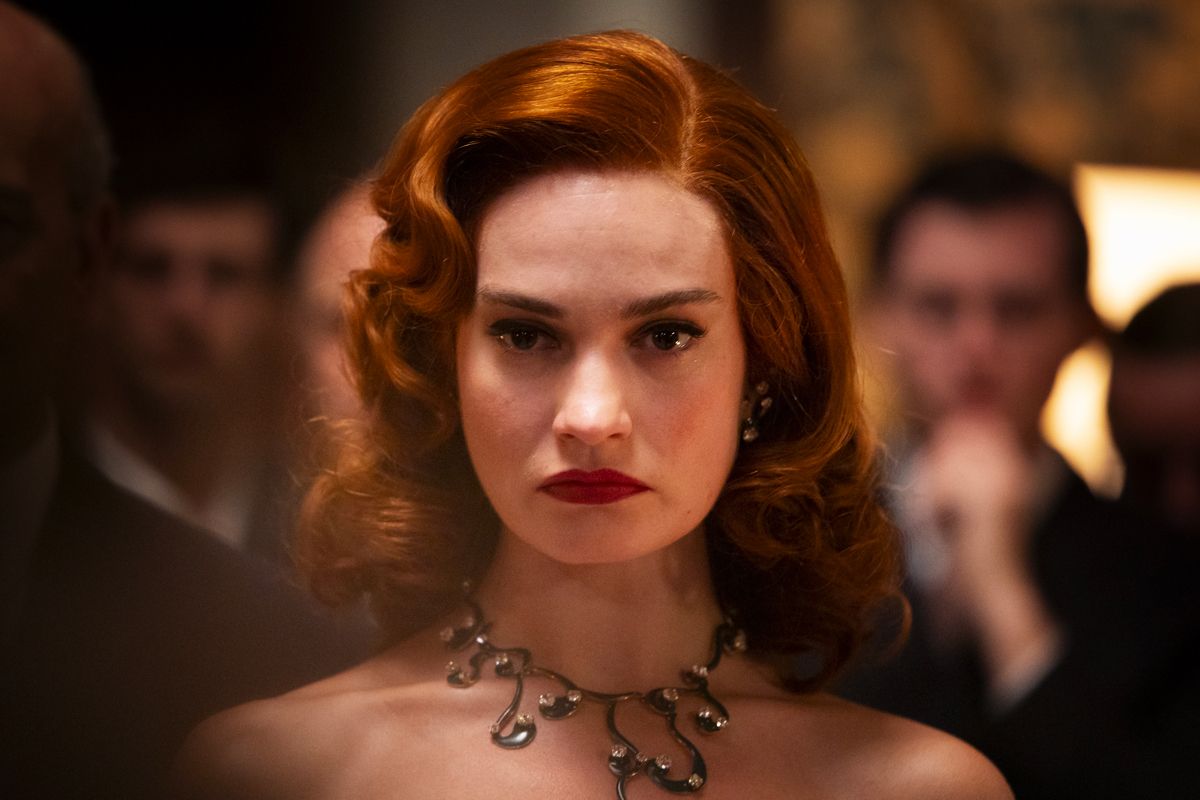 Venice Film Festival 2023: Lily James in a scene from Saverio Costanzo's Dawn at Last
The second Italian film in the competition. Today at the Venice Film Festival 2023 he will take part in the race Finally dawn Saverio Costanzo. Cast: Rebecca Antonachi, Lily James, Joe Keery, Rachel Sennott, Alba Rohrwacher, Willem Dafoe.
After Commander Edoardo De Angelis, today is the day Finally dawn Saverio Costanzo. The director returns to Venice, where in 2014 with Hungry hearts he made his heroes win two Volpi Cups. Adam Driver and Alba Rohrwacher.
But today is also the day Poor things (poor creatures) Yorgos Lanthimos starring Emma Stone and Mark Ruffalo. The film will be released in cinemas in Italy on January 25, 2024.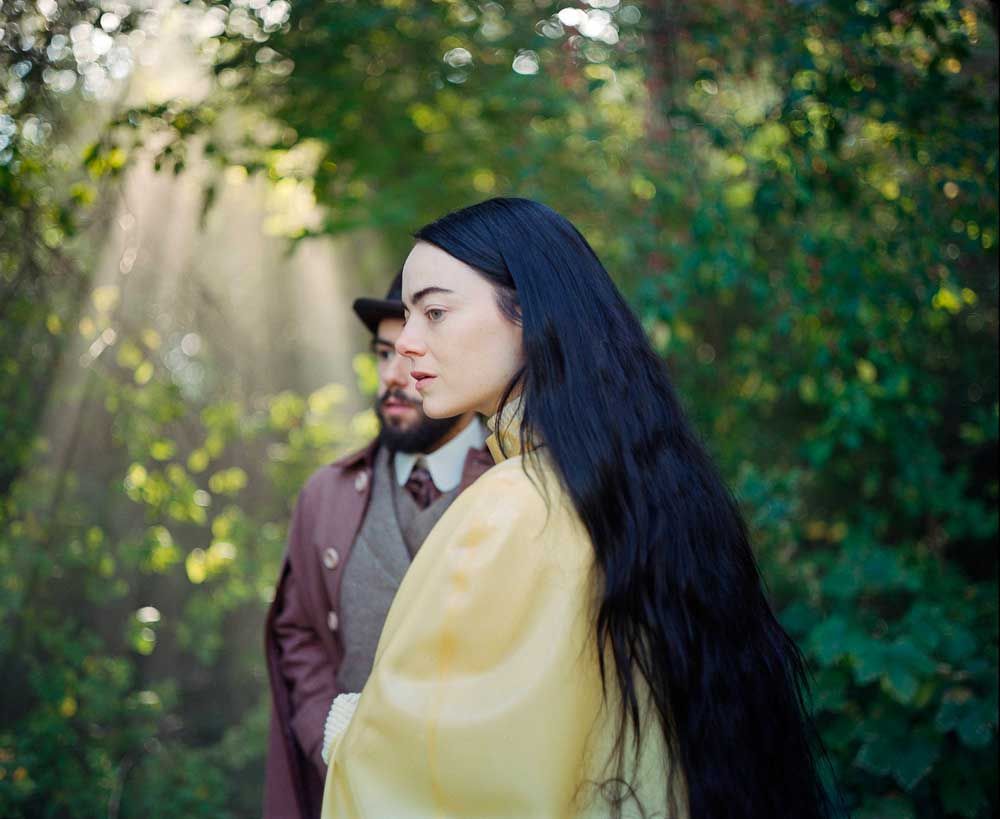 Emma Stone in Poor things
Venice Film Festival: program on Friday, September 1
But here are the movies, guests, and unmissable events scheduled for Friday, September 1st at the Venice Film Festival 2023.
Venice Film Festival 2023: The film competition will take place today, Friday, September 1st.
FINALLY DAWN Saverio Costanzo, with Rebecca Antonachi, Lily James, Joe Keery, Rachel Sennott, Alba Rohrwacher and Willem Dafoe. Plot: In 1953 Rome, shortly after the discovery of the body of aspiring actress Wilma Montesi, a girl accompanies her sister to Cinecitta for an audition. Nothing will go as planned by both of them and their mother … For Costanzo, this is a return to the cinema and to the Lido, 9 years after Hungry hearts and series Shiny friend (2018). Director: "Originally, I wanted to write a film about the murder of Wilma Montesi, which would represent the first mass media murder in Italy. Then the original idea changed. I like to think that Finally dawn is a film about the redemption of the simple, the naive, those who are still able to look at the world with amazement. The main character Mimosa is a blank slate on which each of the characters she meets writes her story without fear of being judged."
POOR GIRL Yorgos Lanthimos with Emma Stone, Mark Ruffalo, Willem Dafoe, Margaret Qualley, Hanna Shigulla (September 1). PLOT: The incredible story of Bella Baxter, a young woman who is brought back to life by Dr. Godwin Baxter, a brilliant and unorthodox scientist. Bella lives under Baxter's protection, but is eager to learn. Attracted by worldly life, she escapes with Duncan Wedderburn, a shrewd and promiscuous lawyer, on an exciting adventure that spans several continents.
BASTARDEN by Nicholas Arcel with Mads Mikkelsen, Amanda Collin and Simon Bennebjerg (September 1). PLOTIn 1755, impoverished Captain Ludwig Kalen is sent to conquer the harsh and desolate Danish lands to build a colony in the name of the king, in exchange he will receive the much coveted royal title. But the ruler of the area, the ruthless Frederic de Schinkel, considers these lands his own. He will do everything in his power to discourage the captain.
Venice 2023: more films to watch today, Friday, September 1st
"ISTERMINATED SUNDAY", Alain Perroni (Horizonte). Brenda is pregnant. Alex has just turned nineteen and is about to become a father. Kevin fills the city with his name. Everyone is trying to leave their mark on the world. An unbroken chain of situations, paradoxes and characters alternate with each other in a narrative construction close to the unconventional Bildungsroman. Sentimental adventures and the conquest of autonomy are at the core of the situations in which Kevin and Brenda intervene, acting instinctively but step by step catalyzing the race to Alex's "I EXIST" cry. Producers include Domenico Procacci and Wim Wenders.
HAPPINESS of Micaela Ramazzotti with Max Tortora, Anna Galiena, Matteo Olivetti, Micaela Ramazzotti, Sergio Rubini (Orizzonti Extra). Ramazzotti, who is directing his first film, says: "The story, partly inspired by something authentic, is about a pathological family. About the psychiatric journey. About unbalanced relationships, about educational and social mediocrity, and about how the spirit of Italy in recent years is reflected in less prepared people. It took a little chutzpah on my part to interpret Desiree, because it's definitely not an uplifting portrait of a virtuous woman. Indeed, she is decidedly imperfect, naive, a bit of a liar and even pathetic.
LIFE IS NOT A COMPETITION BUT I WIN by Julia Fuhr Mann (Critic Week). If history is written by the winners, what about those who were never allowed to race? A group of gay athletes enter the Olympic Stadium in Athens to pay tribute to those who have always been excluded from the podium. They meet Amanda Reiter, a transgender marathon runner who has had to face the prejudice of sports organizers, and Annette Negesa, an 800m athlete who has been urged by international sports federations to undergo hormonal surgery. Together they create a radical and poetic utopia far removed from the rigid gender rules of competitive sports.
THE WONDERFUL STORY OF HENRY SHAGAR by Wes Anderson with Ralph Fiennes and Benedict Cumberbatch. Dev Patel, Ben Kingsley, Richard Ayoade (out of competition). Medium-length film (40 minutes) and the first three-episode project directed by Netflix. Anderson, a Cartier Award-winning director, will present the film on September 1st. From Roald Dahl's favorite story, a very rich man learns of the existence of a guru who can see without using his eyes. He decides to learn how to master this gambling scam technique…
SIDONIE AU JAPON by Elisa Girard with Isabelle Huppert ("Giornate degli Authori"). A widowed writer, driven by the pain of mourning, sets out on a journey to find love again. In Japan
Venice 2023: guests will arrive today, Friday, September 1st.
Nicholas Winding Refn, Wes Anderson, Justin Hurwitz. Yorgos Lanthimos, Mads Mikkelsen, Saverio Costanzo, Rebecca Antonachi, Francesca Calvelli, Michele Bravi. Michaela Ramazzotti, Sergio Rubini, Max Tortora. Anna Galiena
Venice 2023: Friday 1 September Events
Day MASTER CLASS. First at 9.30 Damian Chesel (President of the Venezia80 jury) and his trusted musician Justin Hurwitz. Second with Nicholas Winding Refn at 17.30, in honor of Ruggero Deodato. Both in the press conference room
2:30 p.m. in the Great Hall. Wes Anderson wins 2023 Cartier Filmmaker's Glory Award. Laudatio was given by the French composer Alexandre Desplat. Next up is the world premiere of the film. The Wonderful Story of Henry Sugar.
At 11 in the Tropicana Hall – Ente dello Spettacolo of the Excelsior Hotel in Venice Lido, the awards ceremony will take place Campaign Film Awards 2023. Reward yourself Edward DeAngelisDirector Commanderand Francesco Grisi, CEO of EDI Italian Digital Effects. The company that created the visual effects for the competition films. Aeneas Pietro Castellitto. Slowly Stefano Sollima e Finally dawn Saverio Costanzo.
In 17 years Press conference of the Kineo award in Spazio Regione Veneto and the Venice Film Commission – Hotel Excelsior. Winners Julian Schnabel, Laura Morante and Demet Ozdemir will be present.