On August 30, the 80th Venice Film Festival kicks off with a screening of Edoardo De Angelis' competitive film Comandante starring Pierfrancesco Favino (the Roman actor will also take part in Sergio Sollima's Adagio). At the inauguration, this film replaces Luca Guadagnino's expected Challengers, which will not be featured at the Venice Lido, and all or nearly all American-made films. This is due to the strike announced in Hollywood to demand higher wages, and above all regarding the fair receipt of royalties, given the massive disclosure of information on online platforms, starting with Netflix, which does not release audience data, recognizing only " fixed" return. , which is of no value compared to the boom achieved by television series and films.
Venice Film Festival: After Gary Cooper, After 80 Years of Hollywood Strike
Having said that, in this way, there are several "catwalks" with Hollywood stars who, since the first releases (remember, the first one was in 1932), have seen the parade of genuine big screen legends such as Gary Cooper, Marlon Brando, Cary Grant, Joan Crawford, James Stewart, Paul Newman, right up to the most recent Robert De Niro, Brad Pitt, Tom Cruise, Julia Roberts and many more. In any case, it will be an excellent eightieth anniversary exhibition, starting with the beautiful "On the Road" poster, signed by the artist Lorenzo Mattotti, who, among other things, is also the author of the theme music for the entire exhibition. This is the sixth year in a row that Mattotti has signed a manifesto, and the fifth year for the initials. Very colorful, original car with the number eighty on the rear license plate.
More room for Italians at the Venice Film Festival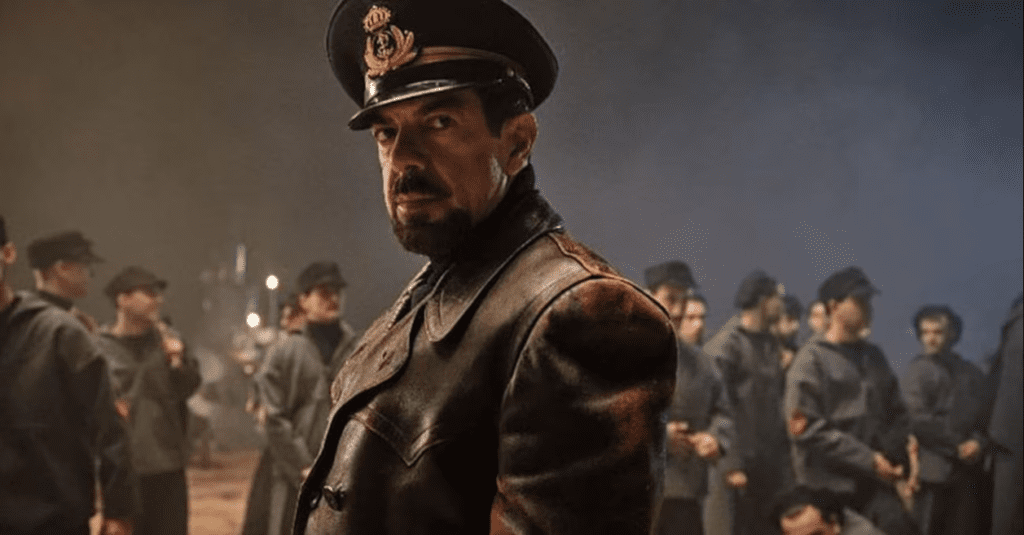 Many American stars will not be there, but there will be plenty of room for Italian ones, given that there will be at least six domestic films in the competition. We mentioned "Comandante" directed by Edoardo De Angelis, but there will also be "Aeneas" by Pietro Castellitto with the same director as the main actor, surrounded by Benedetta Porcaroli (the story is about Rome seen from a very special point of view). Then Air at Last by Saverio Costanzo with Lily James and Rebecca Antonacci (the story of a young commoner); follow Giorgio Reits' Ljubo with Franz Rogowski, Valentina Bellet and Christophe Sermet about a group of gypsies in Switzerland in the thirties (this production is shared with Switzerland), then again Matteo Garrone's Io capitan with Seydou. Sarra and Mustafa Voll (co-production with Belgium) and, last but not least, Stefano Sollima's Adagio with Pierfrancesco Favino, Toni Servillo, Valerio Mastandrea, Adriano Giannini, Silvia Salvatori and Francesco Di Leva. In this case, the plot focuses on a series of fires that broke out in Rome.
This is the Italian sextet participating in the competition, which will be dedicated to foreign works signed by great authors.
Let's start with "Bastarden" (Sweden) by Nicolai Arcel with Mads Mikkelsen, Amanda Collin Simon Bennebjerg. France is losing an ace with Luc Besson's Dogman, starring Caleb Landry Jones and Jojo Gibbs. Double French-Canadian production compared to "La Bète" with excellent Léa Seydoux and George MacKay. France again with Stéphane Brizet's "Hors-Saison" starring Guillaume Canet and our Alba Rohrwacher (rumored to be the winner).
Three American films at the Venice Film Festival, followed by Japan and Belgium. More joint projects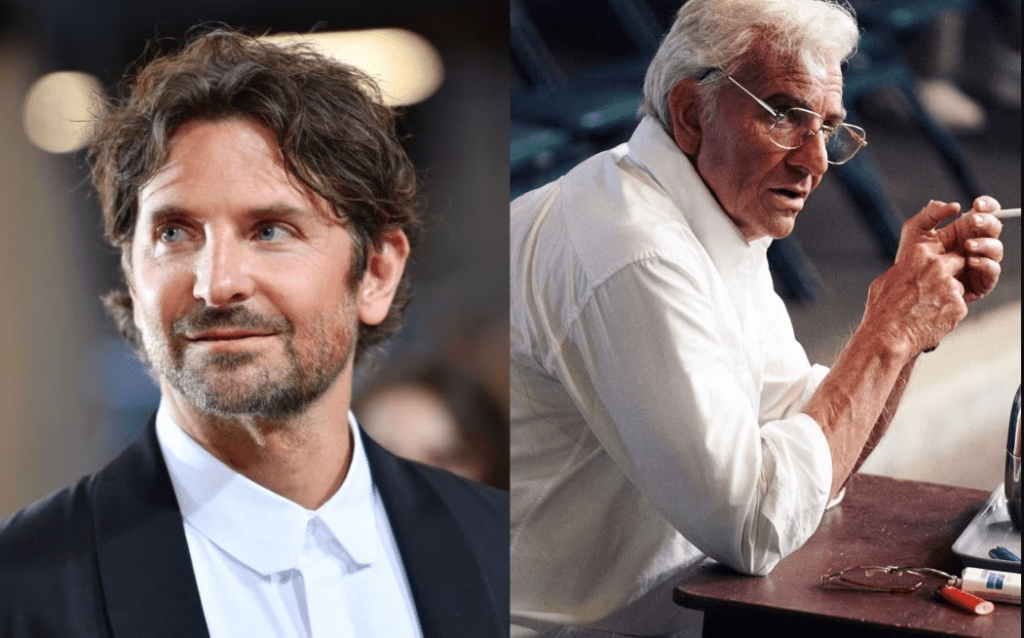 The United States competes with "Maestro" who sees actor Bradley Cooper behind the camera. Among the main characters are Carey Mulligan, Cooper himself and Matt Bomer. Also featured here for the United States is Sofia Coppola's "Priscilla" (dedicated to Elvis Presley's wife), which will feature Caylee Spaeny and Jacob Elordi as protagonists. We continue our introduction to the United States with Origin by Ava Duvernay and actors Aunjanue Ellis-Taylor and Jon Bernthal. Again for USA "Killer" by David Fincher with Michael Fassbender and Tilda Swinton. US/Mexico double production for Michel Franco's Remembrance. Japan competes with "Evil Doesn't Exist" Ryusuke Hamguchi with Hitoshi Omika and Ryo Nishikawa. Belgium also competes with Agnieszka Holland's Green Border with Jalal Altawil and Maya Ostaszewska. The Austrian/Germany/Switzerland mixed production sees Timm Kroger in the Die Theorie Von Allem competition. For the UK "Poor thing" by Yorgos Lanthimos (with Mark Ruffalo and Willem Dafoe) and for Chile "El conde" by Pablo Larrain.
Waiting for the movie "Ferrari" American Michael Mann
I look forward to the last American film in the competition or Michael Mann's Ferrari, dedicated to the figure of Enzo Ferrari with Adam Driver, Penelope Cruz and Patrick Dempsey. A total of eighty-two films will be screened, divided into different sections, and the out-of-competition section will also feature the return of Woody Allen with his Franco-British production of Chance, starring Lou de Laage. , Valerie Lemercier, Niels Schneider and Malvil Poupot. Also in this section are Wes Anderson's "The Wonderful Story of Henry Sugar" with Ralph Fiennes and Ben Kingsey and again "The Penitent One" by Luca Barbareschi, "La sociedad de la nieve" by J. Baiona and "L'Ordine del tempo" by Liliana Cavani, who other things, will receive on this occasion the Golden Lion for Lifetime Achievement. His film will star Alessandro Gassman, Claudia Gerini, Edoardo Leo, Xenia Rappoport, Angela Molina and Valentina Cervi.
Other films out of competition at the Venice Film Festival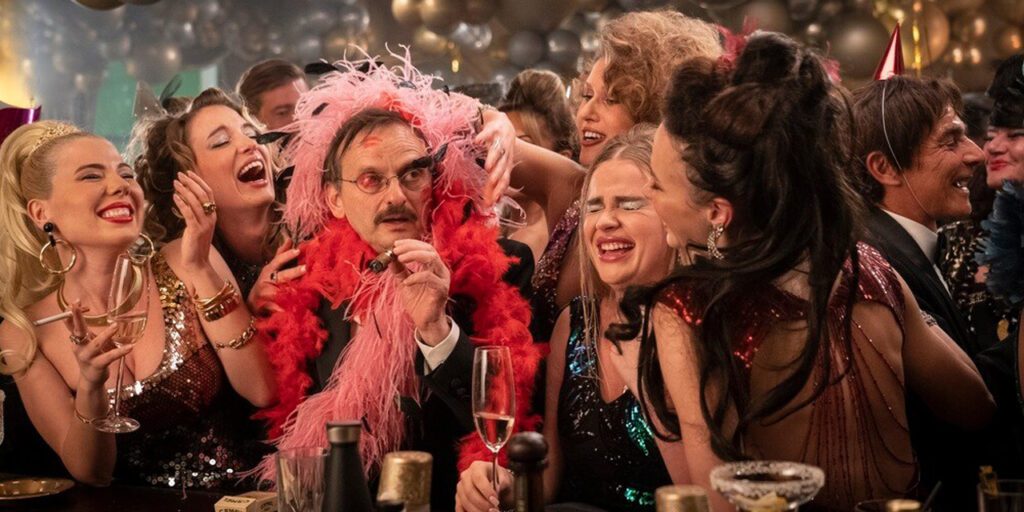 "Vivants" Alix Delaporte, "Yeah!" Quentin Dupier, William Friedkin's "Dogs Martial", Cedric Kahn's "Making of", Harmony Korine's "Aggro dr1ft", Richard Linklater's "Hitman", Roman Polanski's "Palace" where actors include Mickey Rourke and our Luca Barbareschi, "Xue Bao" by Pema Tseden. In the Orizzonti section, our "Invelle" Simone Massi is also in the competition. Animated film co-produced with Switzerland. In the Orizzonti Extra section, actress Micaela Ramazzotti will make her directorial debut with Felicità. The story of a make-up artist starring Ramazzotti herself, Max Tortora, Anna Galiena, Matteo Olivetti and Sergio Rubini.
Total betting on who will win this eightieth edition has already begun, even if the French "Dogman" and the American "Assassin" are hiding, Italy can bet on Stefano Sollima's "Adagio".