Gigi Hadid and Irina Shayk are the protagonists of the Versace fall/winter 2023 campaign videos and images. Photographs taken by Mert and Marcus at the Versace building at Via Gesu 12 highlight the details and silhouettes of the collection.
After the Jeans Couture collection, inspired by the iconic brand BodyMap, Versace has unveiled an advertising campaign for the autumn-winter 2023 collection. Captivating black and white shots created by a duo of photographers. Mert and Marcuslocated in Palazzo Versace, Via Gesu 12 in Milan.
Campaign star, supermodels Gigi Hadid and Irina Shayk. Along with them too Anok Yai, Diane Chiu, Carolina Spakowski AND Angelina Kendall. Gigi Hadid has already appeared with her sister Bella and Donatella Versace in the brand's Spring-Summer 22 campaign.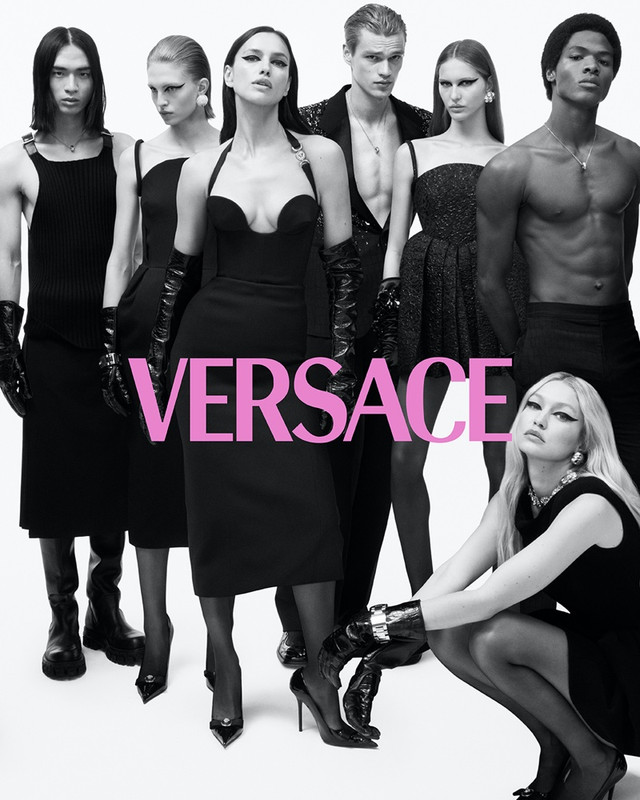 Versace Fall/Winter 2023 Campaign
In the new campaign, Gigi Hadid wears a tailored jacket and a pencil skirt. Glittering jewels and long diva gloves adorned her look. It was the supermodel who opened the Versace Fall/Winter 2023 show last March in Los Angeles in a black, contoured suit, a symbol of new luxury and elegant style.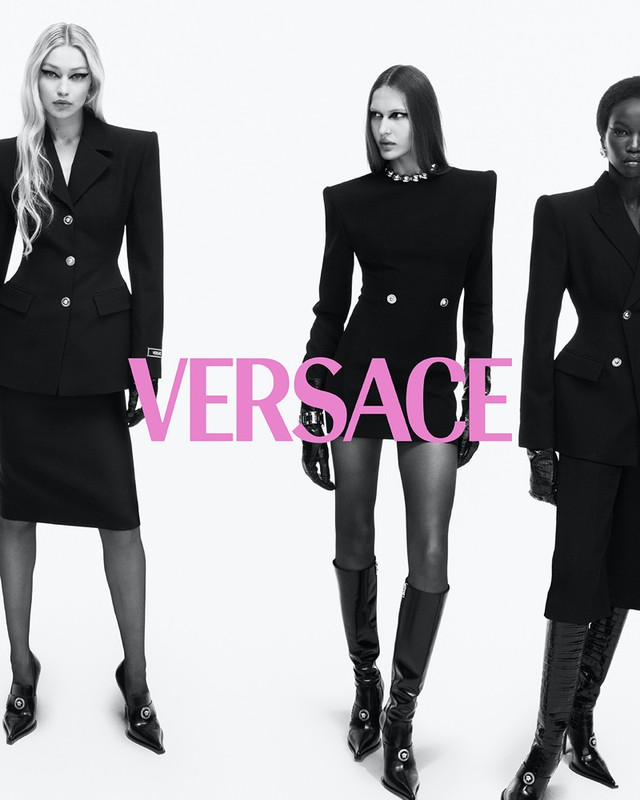 Women's collection celebrate black, with a reimagining of the most iconic and timeless pieces of clothing such as sheath dress and little black dress. And it pays homage to the glamorous world of the 80s and 90s with printed short dresses or ruffled pony tails and draped mini dresses with asymmetrical straps. Jewelery and gloves give the collection timeless elegance and haute couture brilliance.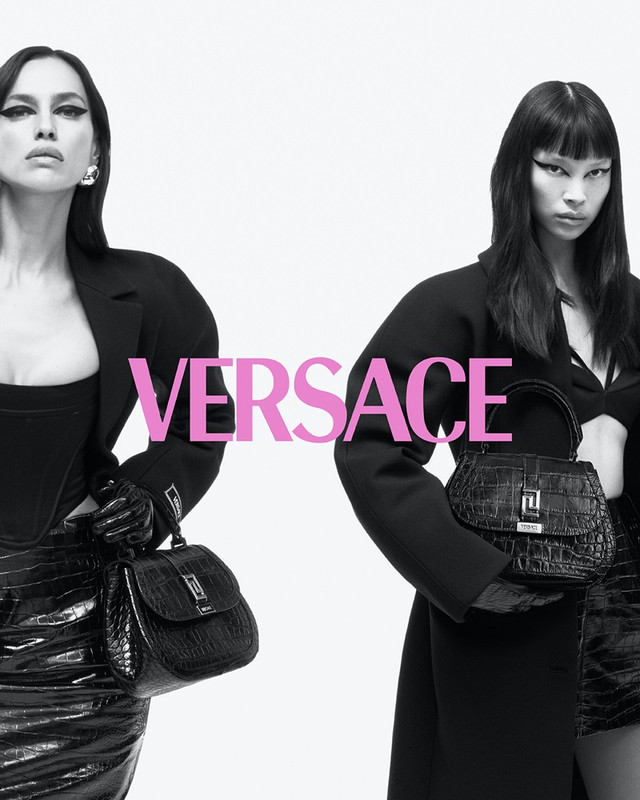 "This campaign celebrates everything I love about Versace: power, tailoring, attitude. I love the black and white images that really bring out the iconic silhouette of the season and the color images that bring the collection to life in the heart of Milan. On set, I liked the fact that the models felt strong, confident and proud, which is how you should feel when wearing Versace.", He said Donatella Versace.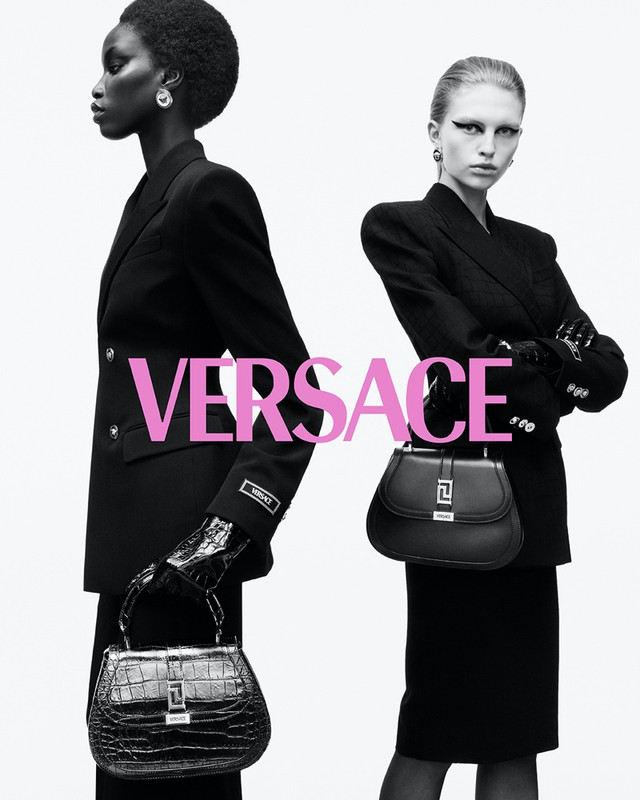 New handbag "Greek Goddess".
The collection introduces the Greca Goddess bag, the latest addition to the range of bags and accessories, featuring a custom Greca finish, a symbol of the home, crafted from crocodile effect leather and smooth leather trim.