During the Tenerife fires, 250 pets and more than 1,000 livestock were cared for at the shelter by 44 volunteer veterinarians from Tenerife and another 14 from Gran Canaria Also joined to reinforce the installation was initiated by the Veterinary School of Tenerife, in direct cooperation with the Red Cross and always under the coordination of the Government of the Canary Islands.
The visit focused on one of the shelters set up by the Red Cross on the island, the Kiquila Shelter in La Orotava. "The shelter is home to countless animals, including dogs, cats, rabbits, guinea pigs and various birds," said the dean of the Las Palmas Veterinary School. Alejandro Suarez. although, Javier DelgadoA veterinarian from the Las Palmas Academy Board of Trustees traveled to Tenerife for field work, he assessed "Spain has no precedent for emergency rescue of so many animals".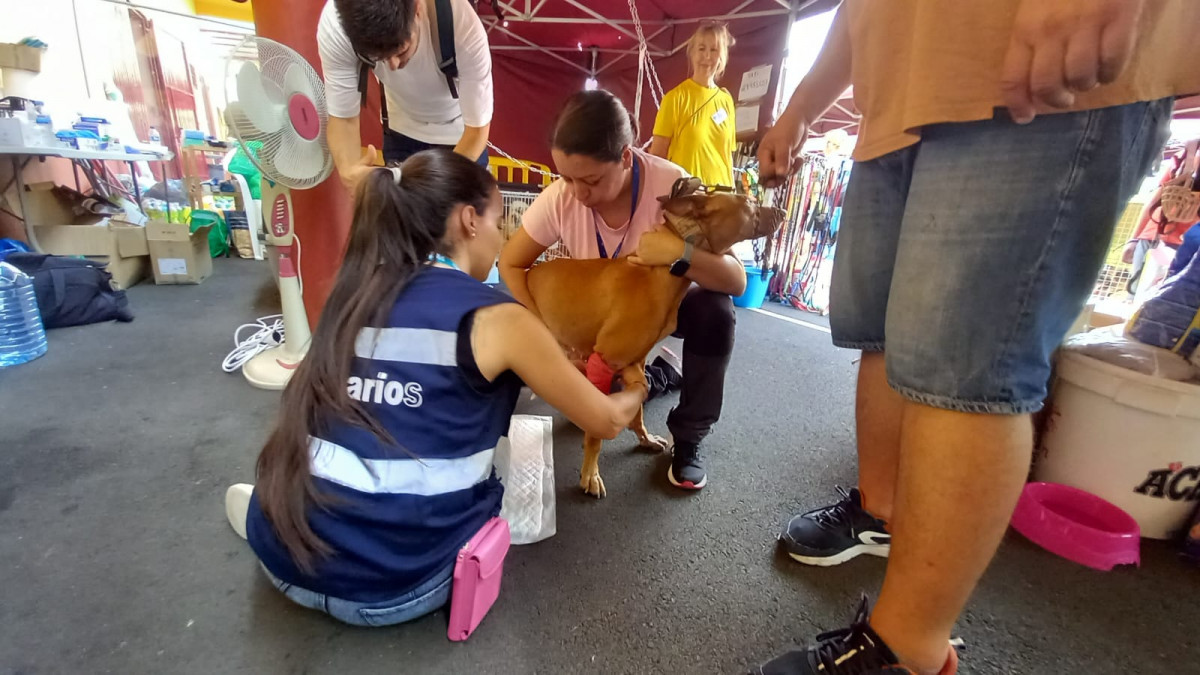 As far as he is concerned, Maria Luisa Fernandez de MiguelThe Dean of the Faculty of Veterinary Medicine of Tenerife thanked colleagues from Gran Canaria for their cooperation, noting that in the three shelters already in operation (Arafo, El Chorrillo and La Orotava), there are 160 dogs and 50 cats were rescued. In addition to rabbits, guinea pigs, parakeets, lovebirds, canaries, and plenty of chickens, the Red Cross announced the closure of the El Chorrillo shelter and the return of 74 people living in Quiquirá. Veterinary teams have already discharged a significant number of these animals.
One of the main goals of volunteer veterinarians is to Follow animal welfare parameters as strictly as possible. For example, to do this, we keep noise to a minimum, tuck the cats up and give all cats sedative hormones so they remain as calm as possible during the stressful situation of being out and about away from their families.
In addition, care was given to those who were sick or injured, From conjunctivitis to healing wounds from previous surgery or caring for a full-term pregnant dog. The president of Tenerife explained that there are also animals that have been spending these days in the clinic "because all the colleagues have done their part, some working in the shelter and others providing us with the clinic". This is an example of a group of five puppies who couldn't be with the other puppies because they hadn't completed their vaccination program, and a cat who was in poor health and needed extra care.
As for Livestock, focus on sanitary control of animals that must be diverted.