Showbiz
Video of a very tense moment: a custodian of Milei threatened to draw a weapon on the Luna Park stage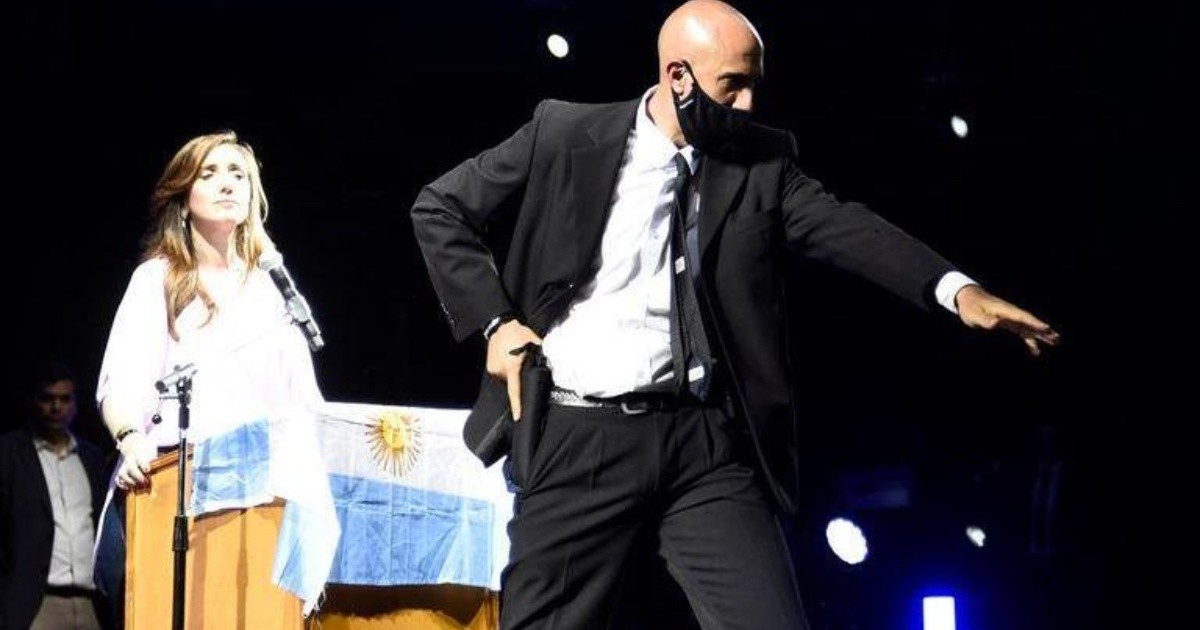 A security guard from La Libertad Avanza, led by Javier Milei, threatened on Sunday night with draw a weapon on the stage of the bunker during the act that performed that space in Luna Park.
In a confusing fact, the man appeared in the middle of the stage and He made a pretense of drawing a gun while addressing someone in the audience with her hand, at the same moment that the candidate for elected deputy Victoria Villarruel was speaking.
Seconds later, Another man approached the custodian, whom he managed to remove from the place.
A statement released by the space led by the economist tried to clarify the situation by explaining that "a person from the public wanted to get on stage while a candidate was speaking, so security personnel intervened to prevent that from happening."
I can't stop watching the video of the moccasin-hard peeling on top of the roof with a 9 at the waist. Nor can I believe what 17% of the porteños have voted. pic.twitter.com/DiL12NJ3lE

– Javier Smaldone (@ mis2centavos)
November 15, 2021
"One of them went overboard and threatened to draw a weapon. The attitude, which we strongly repudiate from La Libertad Avanza, motivated the immediate separation of the security man in question, who was removed from Luna Park, "the statement from La Libertad Avanza completed.