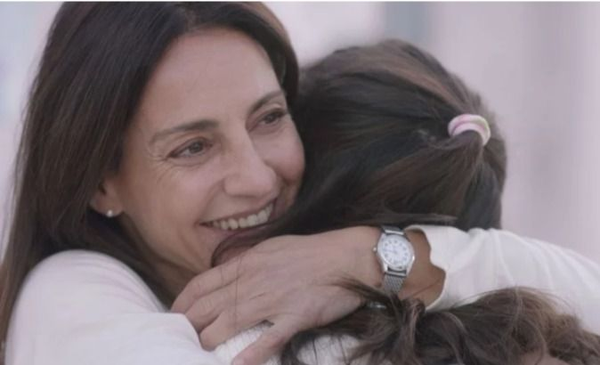 The film was released in Argentine cinemas "Me baby, me princess." The film tells the story of Gabriela Mansilla and her daughter Luana, the first trans girl in the world who received her ID as part of the Law 26,743.
"Yo nena, yo princesa" came to the big screen with the testimony of Gabriela Mansilla and her daughter Luana, the first trans girl to receive her ID, according to their self-perception of gender, through Law 26,743 on Gender Identity sanctioned in 2012. History moves and director Federico Palazzo makes good use of the outstanding cast that accompanies it, achieving a harmonious and loving story.
The film focuses on a couple – played by Eleonora Wexler and Juan Palomino-, father of twins -Isabella GC and Valentino Vena-. The tape shows their reaction to learning that one of the children does not identify with the gender assigned at birth. While the mother tries to understand what is happening to her son, without ceasing to love him and seek legal support so that his identity is respected, the father resists the decision that one of his boys is considered a girl.
Different professional psychologists pass through history who propose "corrective methods", Kindergarten teachers with discriminatory acts, a close family support network, bureaucratic problems and a painful marriage crisis are some of the obstacles that the little girl and her mother face, with courage and love.
The script highlights the allies and detractors without subtlety, in order to highlight the sense for which the film was intended: to enter the largest number of homes and generate debates that help deconstruction of generations not challenged by the latest conquests in the matter. of rights for people LGBTIQ +.
Photo / Source: El Uncover