World
Videos: at least 10 dead and thousands affected in Brazil by heavy rains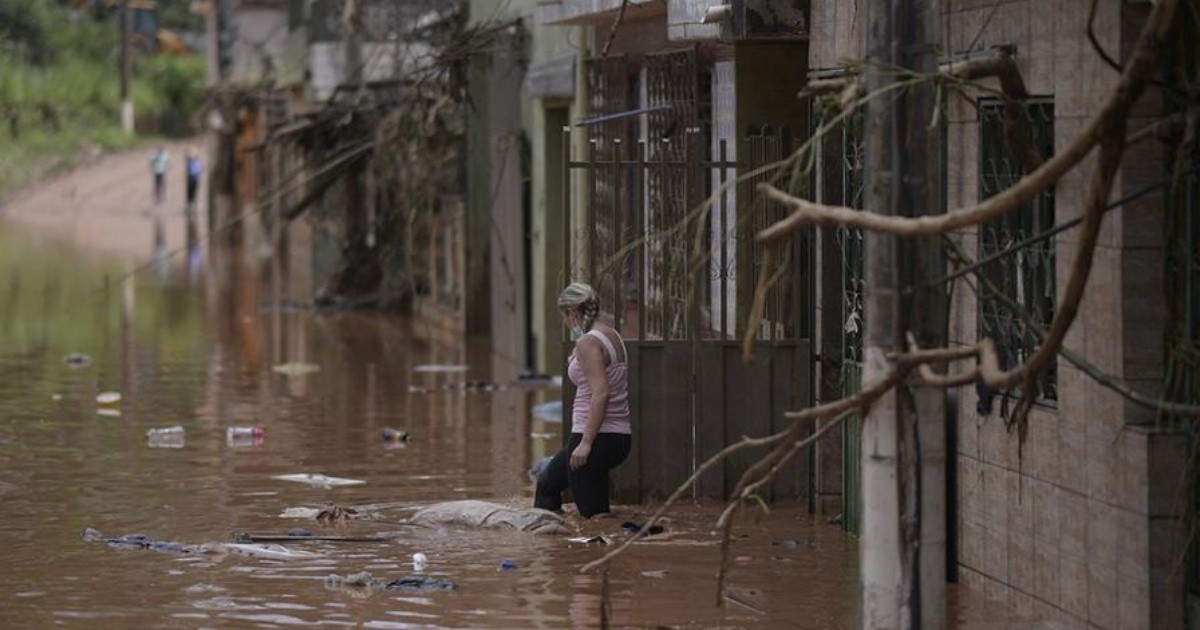 Heavy rains over the Brazilian state of Minas Gerais caused the death of 10 people and left thousands of victims, according to an official part revealed this Tuesday, which warns of more intense rainfall in that region.
The deceased, including an eleven-year-old girl, were registered in the municipalities of Brumadinho, São Gonçalo do Rio Abaixo, Ervália and Caratinga as a result of rains, landslides or floods, the State Coordinator of the Civil Defense Office said in a bulletin, reported the agency AFP.
Since the rainy period, in early October, 19 people died in this state from southeastern Brazil, not counting a dozen who died at the weekend due to the detachment of a rock massif from a cliff on several boats that crossed a tourist lake in Furnas.
▶ ️ SHOCKING |

The heavy rains in the state of Minas Gerais left thousands of victims and caused the death of dozens of people.

17,237 people have already left their homes or need shelter due to the rainfall.pic.twitter.com/InhB8KxWfb

– DELPY (@delpynews)
January 12, 2022
The balance shows 17,237 people who had to leave their homes or they need shelter due to rainfall. "January has been very difficult for Minas Gerais due to the amount of rain and especially the concentration of it in a short space of time," said Lieutenant Governor Paulo Brant in a video posted on the Instagram network.
"We must not curse the rain or blame nature, to a large extent the effects of the rain are due to past errors related to the disorderly expansion of cities, and the sedimentation and pollution of rivers, "he added.
Because of bad weather, 145 of the 853 municipalities of Minas Gerais are in a state of emergency, according to the Civil Defense Office.
Experts attribute the emergency to the South Atlantic Convergence Zone (ZCAS), a typical summer phenomenon that causes heavy rainfall every year in the area, in addition to La Niña and the climate crisis.
For two months Brazil has suffered great damage by floods, with dozens of deaths and tens of thousands of displaced, especially in the state of Bahia (northeast), according to published Télam.