World
Videos: strong earthquake near the island of Java alerted residents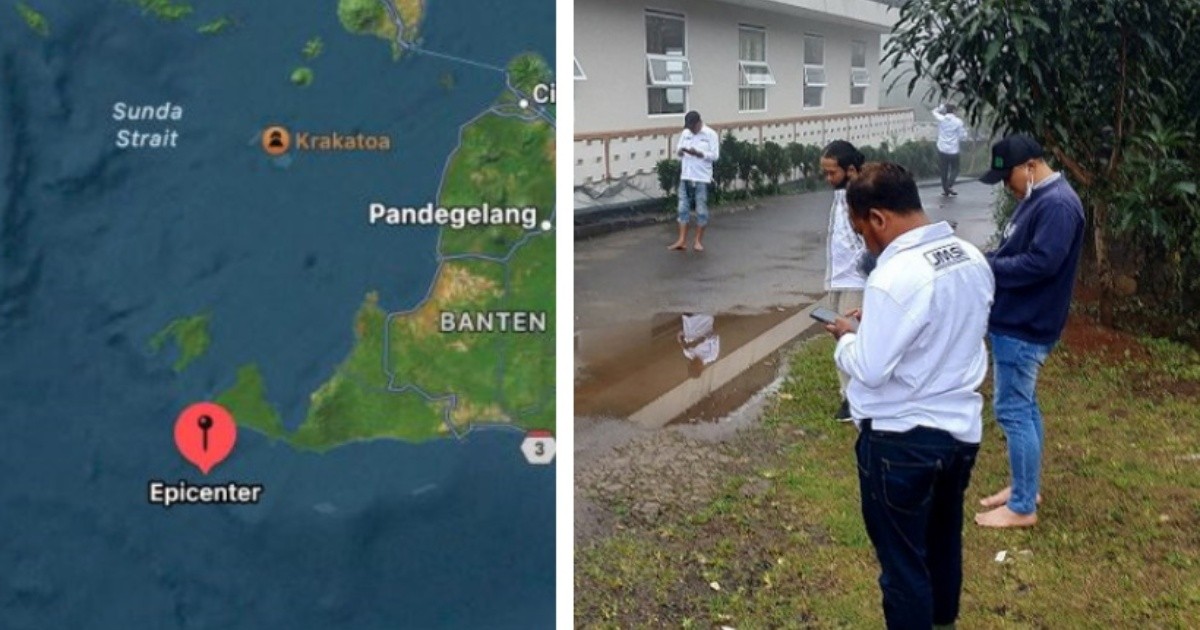 The telluric movement was recorded at a depth of 37 kilometers to the southwest and was felt strong in several areas. The details
An earthquake of magnitude 6.6 occurred this Friday near the Indonesian island of Javareported the United States Geological Survey (USGS).
The telluric movement was recorded at a depth of 37 kilometers, at 4:05 p.m. local time (6:05 a.m. in Argentina), southwest of Java.
The tremor was felt in the capital, Jakarta., according to the AFP news agency.
Indonesia has frequent earthquakes due to its location on the Pacific "Ring of Fire", an arc of intense seismic activity where tectonic plates collide, stretching from Japan through Southeast Asia and across that ocean basin, as published Tel.
More popular
Shocking video: a Channel 9 notary fainted live due to heat stroke in the heart of Buenos Aires
One week after Iván's crime, march for justice and to ask for witnesses
TV
Silvina Escudero spoke about the almost marriage with Germán Paoloski that was canceled
Javkin's emotion for the gesture that his neighbors of the building in which he lives had
» Hide more of General Information
More of General information
The YouTuber who inspired the Benjamin Button movie has died
Santafesino laboratory developed the first mouthwash that helps prevent coronavirus
Impressive video: a tree collapsed on a family in the Newell's grill
Video: He put virtual reality glasses on his cows and managed to increase milk production
video
Mexico: new explosion in the Popocatépetl volcano that already accumulates 12 exhalations in 24 hours
The ordeal of a woman threatened by her ex: "He told me he's going to unload a charger on my chest"
Coronavirus: WHO recommended two new treatments for very precise cases
The weather in Rosario: last day of oppressive heat, relief is here
The sufferings of extreme heat: sparks, explosions and more power outages
Fire in San Marcos Sierras: a mother and her son accused of starting the fire were arrested
Coronavirus: Rosario broke another record for daily cases and exceeded 200 thousand
One week after Iván's crime, march for justice and to ask for witnesses
Infernal: Rosario reached a thermal of 43º and entered an orange alert
Coronavirus in Argentina: another 139 deaths and 128,402 cases
They summon blood donors to avoid a critical situation in hemotherapy
Inflation was 3.8% in December and accumulated a rise of 50.9% in 2021
Horror: they managed to capture the serial killer who ate the eyes of his victims
16 years after the "Robbery of the Century", Vitette published a photo of the sewer through which he left that day and a striking message
Shocking video: a Channel 9 notary fainted live due to heat stroke in the heart of Buenos Aires