Sports
Viralized video of an alleged Boca bar hitting a woman in La Bombonera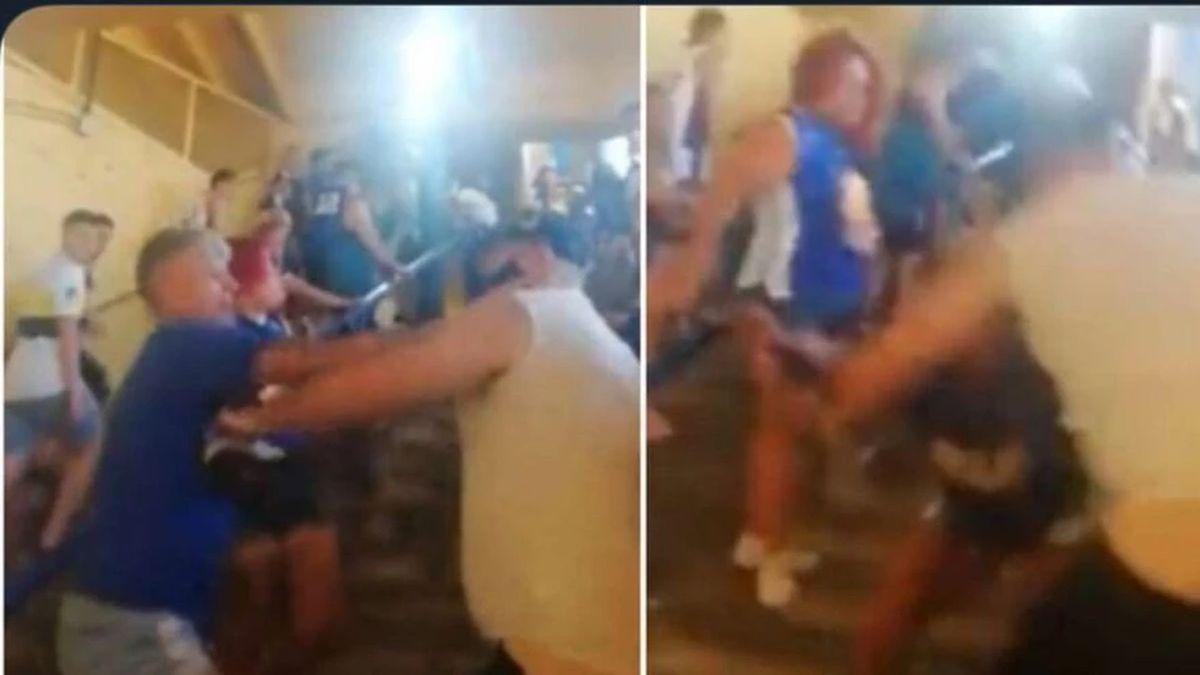 In the video, a barrabrava from Boca Junios is seen taking the woman's punches on the stairs of the Bombonera.
As it transpired, the attacked woman would be the ex-partner of Fernando Di Zeo and sister-in-law of Rafa, one of the leaders of the bar known as "La Doce".
The filming allows us to see a man wearing the muscular white of the Buenos Aires club throwing fist blows against Tato, some to the body and others to the face. Not one person present intervenes in the act of violence.
"What you see there is a Rafa Di Zeo bar hitting a woman," wrote Tato, broadcasting the video that recorded the punches he received.
Minutes later, another user shared another video, from a different angle. "This is the other video that is circulating," wrote Mery Britos, which earned her the dissemination of Tato.
The images generated the widespread repudiation of dozens of people who demanded the expulsion of the man and his accomplices from La Bombonera, in addition to a reaction from the club. Tato shared the messages of support, as well as the threats he received for spreading the video.
Likewise, Tato warned that it is not the first time that he has been the victim of blows by men from the xeneize bar. "The first, Miguel del Río (dead a month ago x creeping), he attacked me the 2 time in the same gallery in Boca," the woman wrote on Twitter, where she attached a photo of the man, and continued the identification of two other perpetrators: "The one in the middle Demian Giglio Palugyay (attacked in the video) and [Javier] Góngora (who participated in the second and in this attack in the video) ".
After the viralization of his post, Tato also received cataracts of insults and death threats. Before the messages, the woman replied: "And here we have Rafa di Zeo's friends, the mules that he commands."
"The club looks the other way," said Tato, and remarked: "Here you have the aggressor and the ideologue, the one who was checking was Hugo Gutiérrez and I was waiting for Boca or the gender department to do something or at least call me." At the moment, the Boca Juniors authorities have not ruled on the matter.