After conquering the Spanish box office, 'Vivo' also triumphs in Latin America
Fortunately, for some time now, religious cinema -the one that is not the result of sacristies, nor of nonsense, but which is capable of including the essence of the Catholic message in all its dimension- continues to arouse passions. Either because of its informative tone, or because of the spectator's need to stop for a moment to reflect on the reason for these films, this type of cinema, so common and typical of the 50s, is in a moment of special splendor and lucidity .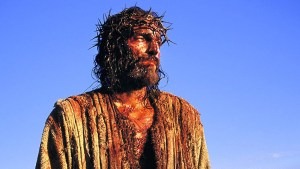 One of the most representative examples is the phenomenon 'Vivo', a film produced by Hakuna Films (a Catholic movement founded in 2013 by the Spanish priest José Pedro Manglano) of which we have already spoken from these screens in the wake of its success in Spain, after its premiere on April 9. We also had the opportunity to interview its young director, Jorge Pareja.
Released on November 25 in Mexico, it has also entered the Top 10 collection -in Spain it was shown in only 6 cinemas and obtained an average collection of more than € 5,000 -, where it has placed in eighth position with only 30 copies last weekend, with an average per copy of 393 viewers and about € 1,141 (27,368 Mexican pesos). This is data accredited by Comscore.
With such wickers, and with an eye on launching himself to explore Latin America, Bosco Films, its distributor, has begun to move the adventure to 11 other Latin American countries since last December 2. And, if not, let the figures speak. More than 12 thousand people have seen 'Vivo', which happens to be the most Spanish documentary with the most viewers in cinemas in the world in 2021.
What is this documentary about the power of the Eucharist about?
Life seems to eat us and leave us no room to decide … but what if that person, that blow of fate or that stop had a meaning that you did not expect and changed your look and the focus of your life?
'Vivo' tells four real stories that they came face to face with someone that many cannot see … Although Jaime, Carlos, Andrea, Antonio and Sonsoles assure that he is alive and has given them life back.
If you listen, you will be able to hear Him and, if you look, you will be able to see Him, because, although it is hard to believe: There is Life. Does religious cinema sell or not?