Entertainment
'Way Down', the Spanish film that has stolen the top spot from Marvel's 'Eternals' at the box office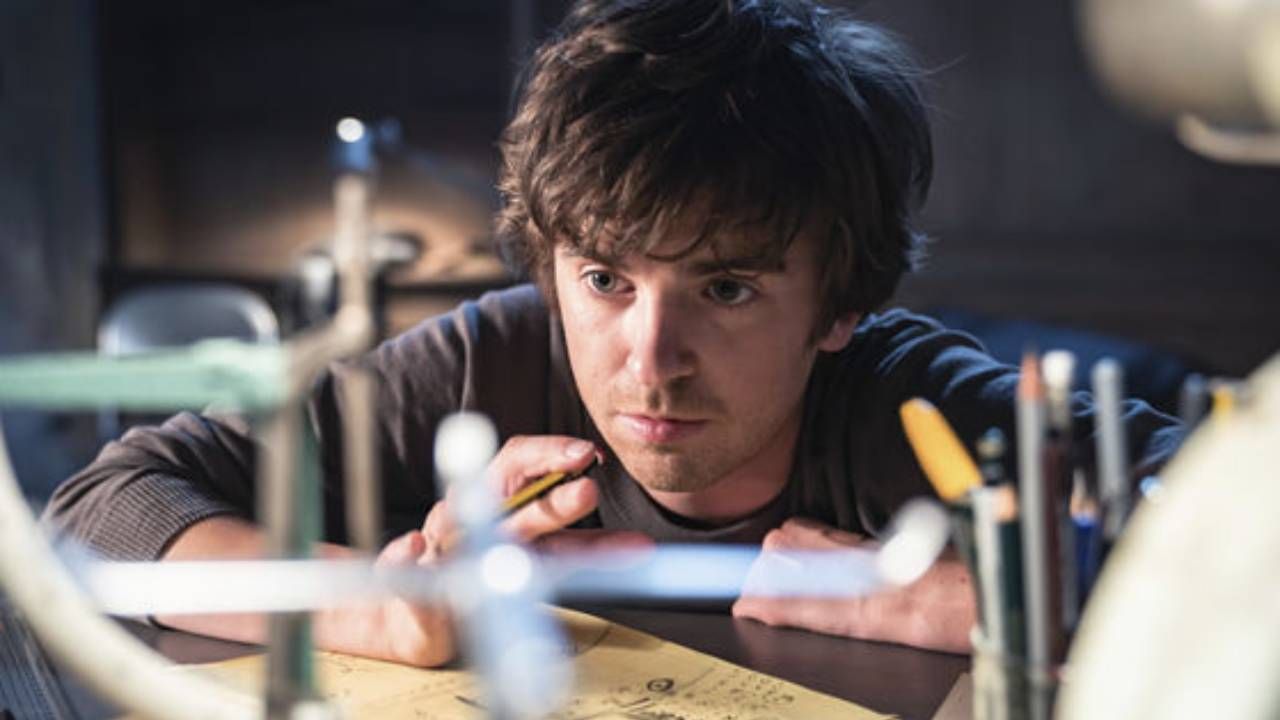 Jaume Balagueró's film, starring Freddie Highmore, premiered on November 12. A few weeks later, he leads the top.
The mystery of the bank vault of the Bank of Spain has been able to with the powerful beings of Marvel. This weekend, the Spanish Way down has climbed to the top of the box office and has surpassed Eternals as the most seen in recent days. It was not easy for him, since Eternals has the title of the best premiere of 2021, but the film by Jaume Balagueró and his enigmas has managed to gather an increasing number of viewers in the weekends after its premiere and is already leading the ranking .
The list of the highest grossing films in Spain on the weekend of November 19-21 is completed with Last night in Soho, Antlers: Dark Creature and Venom: There will be carnage, which continues to hold out in its sixth week, as does The Addams Family 2 – The Great Getaway, which is already on its seventh weekend. We will have to wait and see if he continues to lead this week with the arrival of Charm, The Gucci house and Resident Evil: Welcome to Raccoon City.
The scene with the 1,000 extras, the water tank and other challenges from 'Way Down', the film about the assault on the Bank of Spain
Way down has managed to attract viewers thanks to the mysteries it focuses on. Although it is presented as a heist movie, it is pure adventure cinema. The group of thieves protagonist, with a great Freddie Highmore giving life to an engineering genius, wants to get hold of Francis Drake's treasure that is hidden in the vault of the Bank of Spain. They get a golden opportunity to carry it out when Spain reaches the final of the 2011 World Cup in South Africa. With all the attention on the game, the robbers can carry out their mission and wait for the security chief of the bank do not hunt them ahead of time.
In addition to Highmore, whom you will meet for The Good DoctorThe cast is made up of international faces such as Liam Cunningham, Astrid Bergès-Frisbey or Sam Riley, but also of nationals José Coronado and Luis Tosar. If you haven't seen it yet, this is a good time to do so. If you are more interested in superhero cinema, Eternals still available in Spanish cinemas.
Director Chloé Zhao introduces us to the Eternals, a race of superhumans created by the Celestials. They are in charge of protecting the Land from the Deviants and, for this, they have assembled a luxury cast with names such as Angelina Jolie (Thena), Salma Hayek (Ajak), Richard Madden (Ikaris) or Kumail Nanjiani (Kingo). After its premiere, it raised 71 million dollars in the United States and 91 in the rest of the world, becoming the best premiere of the year.
If you want to be up to date and receive the premieres in your mail, sign up for our Newsletter