World
What are and where are the three Argentine bars that are among the best in the world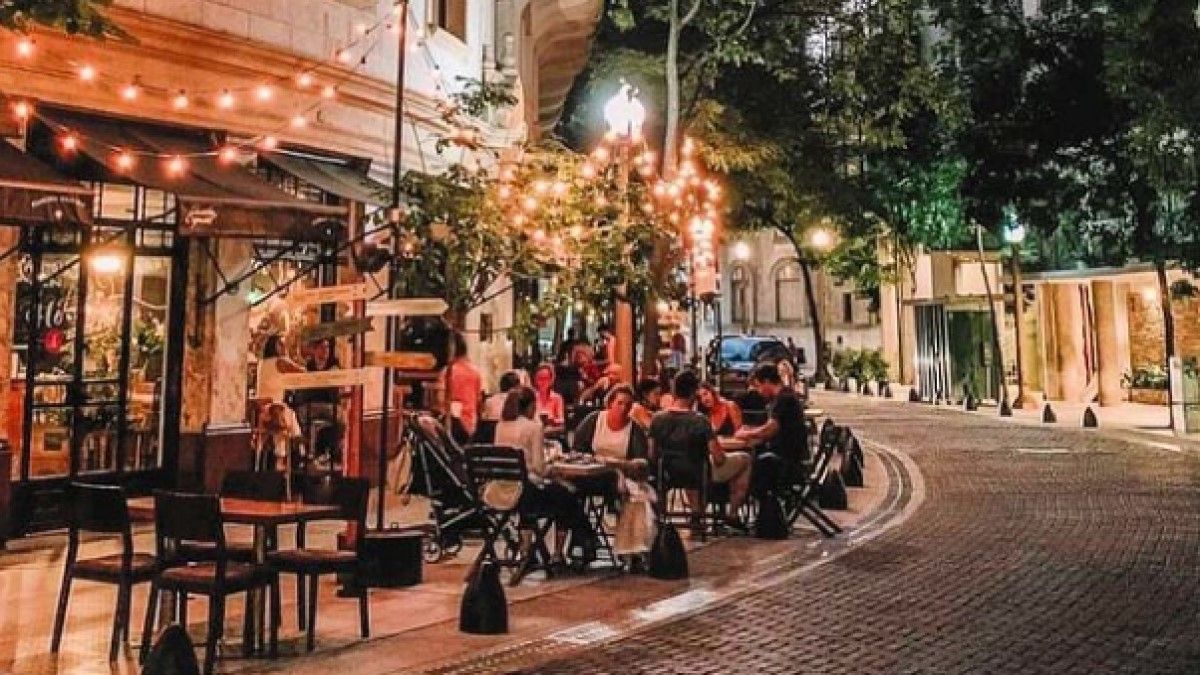 The gastronomic offer of Argentina has an enviable diversity for any country in the world. Restaurants of all kinds and colors give residents and tourists the chance to taste the best dishes in the world. And the same happens if we talk about bars and cocktail culture.
A new edition of the recognized ranking The World's 50 Best Bars awarded three Argentine bars by placing them among the best internationally. All three are located in the City of Buenos Aires. Two of them had previously made the list, although this time they managed to climb positions.
Atlantic flower shop
The first is Atlantic flower shop, located in the Buenos Aires neighborhood of Retiro. The space was created by Tato Giovannoni and since 2016 participates in the ranking. Two years ago he had reached seventh place, while this last time he managed to climb two steps to fifth place.
The menu has about 30 signature drinks, with the distinguished brand of Giovannoni, awarded in 2020 as the best bartender in the world by 50 Best Bars. In its wide variety you can find gin tonics, clericós and negronis, among others, in addition to 30 labels of wines between sparkling, white and red.
The average plate is around $ 3,500 while the drinks are located around the $ 700. The bar is located on the street Arroyo 872, CABA.
Chair bar
In second place among Argentines appears Presidente bar. Located in Av. Quintana 188, in the Retiro neighborhood, this space managed to climb from position 50 to 21, being the one that rose the most places in the entire ranking.
There they can be enjoyed about 15 drinks author, with prices around $ 900. An example is the "Zombie in Buenos Aires" which has the particularity of being offered in a container that replicates the iconic Obelisk of Buenos Aires.
The average price of the dishes is $ 3,900, among which the mushroom risotto with crunchy cheese, the sweetbreads with wedge potatoes or the entrain brochette with mini provoleta stand out.
Three monkeys
The third place of the Buenos Aires bars went to Tres monos, which within the ranking was located in 33rd place. It is its first time within the 50 best bars in the world, since last year it participated in the ranking but in 85th place.
It was created in 2019 by Sebastián Atienza and in addition to being a space that offers cocktails, it has a drinks school and a gastronomic consultancy. It is located in Guatemala 4899.
Unlike the previous ones, his style is relaxed from a punk aesthetic. Among the drinks, the Fuck your daiquiri and Marxxxtini, as well as the classic Milkicilin with whiskey, spices, ginger and clarified lemon.
Its gastronomic offer is varied since it has dishes for vegetarians and coeliacs, hamburgers and options for snacks. The values ​​of the drinks are around $ 650 while the average covered is located at $ 2000.