Showbiz
What are kpop groups, the dance that young people love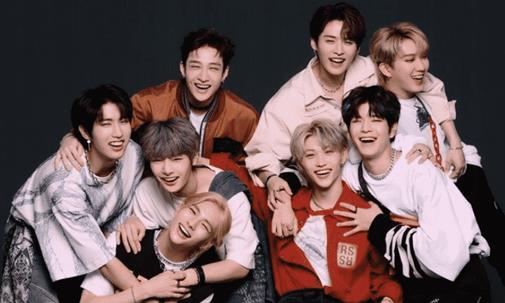 The dance cover groups have an impact among the adolescents of Tucumán.
Kpop is the music genre that refers to the popular music of South Korea, and encompasses various musical styles, such as pop, rap, EDM, rock, and R&B. It is also largely characterized by its complex choreographies, which are performed by the artists or "idols" of each group.
These choreographies attract the attention of thousands of people around the world, who create dance cover groups, in which dance fans recreate them along with the costumes and staging of famous Kpop groups.
The people who participate in this are called "kpop fandancers", and they dance both in groups and solo.
In Tucumán, the kpop dance cover scene is wide and diverse, there are dozens of soloists and groups with people of all age ranges, although the most common is that they are made up of young people between 14 and 20 years old.
Most groups are created from open calls or by friends with common interests. Anyone can form their own team and invite others to participate.
There is great freedom regarding the number of members, the choreography they prepare, and the rehearsals, as they are not regulated by anyone other than the members.
"Having a cover group is very different from going to a normal dance class or a group that has a teacher at the helm. All members have to learn the dance and practice on their own; we help each other as in any team, but it really is a field where the self-taught predominates", he highlights Rocio Gutierrez, from the N.Moon group.
dance cover
"A kpop group implies trust between the members and above all respect, because without respect we would not have a good relationship as a group," he says. Luciana
Sumire Olive, from L'ment.
Each group has a leader, who is in charge of organization, such as registration for events, managing the rehearsal space and money. This is usually chosen by the rest of the members, taking into account their responsibility. Of course, some groups decide not to elect a leader and share the tasks.
Being independent and self-managed, the expenses are borne by each member. The money is used to pay for the rent of the hall where the rehearsals are held, the costumes for each competition and the inscriptions to those events. Many choose to carry out activities to raise funds, such as open dance classes with price at will, raffles, selling food at gatherings, dancing in public spaces "passing the hat", etc.
Competitions and events
Groups and soloists participate in different events and together, in the famous "kpop competitions", where they put in motion all the rehearsal work they did. These activities generally take place in Plaza Urquiza on weekends. Others, more organized and large, in closed spaces such as hotels or cultural centers.
And there are much larger events, of a national nature where people from all over the country are invited to participate, and even international ones, in which fandancers from an entire region compete.
Isolation
The pandemic and isolation were a great blow to these groups, not only because of the suspension of the events where they compete, but also because of the impossibility of getting together to rehearse, some chose to stop their activities until the normalization of activities, but many others They decided to adapt to the new context and take advantage of it, be it with video calls, individual rehearsals of each member, videos, etc.
Thanks to video editing tools, many fandancers decided to boost their accounts and upload individual videos dancing. Most of them do it so as not to leave dancing completely aside and to be able to continue with their activities as normally as possible.
"We try to take advantage of existing technologies and resources in the period of isolation, but for this particular activity, face-to-face attendance is essential," he adds. Dew.
"At first we didn't know how to act with the situation we were going through, how to rehearse, record, correct; at first each one from home, then we adapted to the pandemic giving much more attention to our social networks and YouTube channel, where we remained active. We upload much more produced videos than what we were used to before, which were only recordings of the different contests in which we participated", he adds. Aldana Soto, from Sugar Lips.
"With the pandemic we couldn't get together or rehearse for obvious reasons, but we stayed active on social networks, we uploaded dancing videos, games for people to be distracted and we even did an online event and all that more than anything because we love to dance and show people the rest everything we do", he concludes sumire.
social stigma
There is a great stigma with kpop in general, being music in a language that is not Spanish or English, and that is not yet so present in the West, so this stigma is transferred to the dancers.
"These groups are formed with people who are marginalized for having this particular taste, Korean pop, and find in the dance with friends who share this taste, their safe place, to overcome that stigma and do what they like without fear or shame. ", share Lula Antelo, by N. Moon.
Despite the fact that there are so many people in this environment, it is still something that has not fully settled in Tucuman culture.
"On one occasion we were recording a video of a choreography for our YouTube channel in a square, and a car passed us and shouted "go to work". We take it with a laugh, honestly, but the concept that dancers in general are lazy or that we should be 'really working' is still big and real, I'd like the effort we fandancers make to be taken a little more seriously. our projects and do not take us as a joke", highlights Belen Beru Lopez, by N.Moon
"The academy dancers consider that kpop is not dance, since it is only copying a choreography according to them, but the reality is that it entails the same or more work than a dancer of another style, since kpop is a fusion of different styles. styles," he says. Aldana. "We all agree that kpop dancers are stigmatized a lot. There are times when we have been rejected (individually) by saying that we belong to a K-pop group or even saying that we like the genre, "he stresses. sumire.
The kpop movement in the province is constantly growing, more and more people are interested in this music, in dancing and attending events to enjoy with people with similar tastes.