Business
What is the best beer to drink in hot weather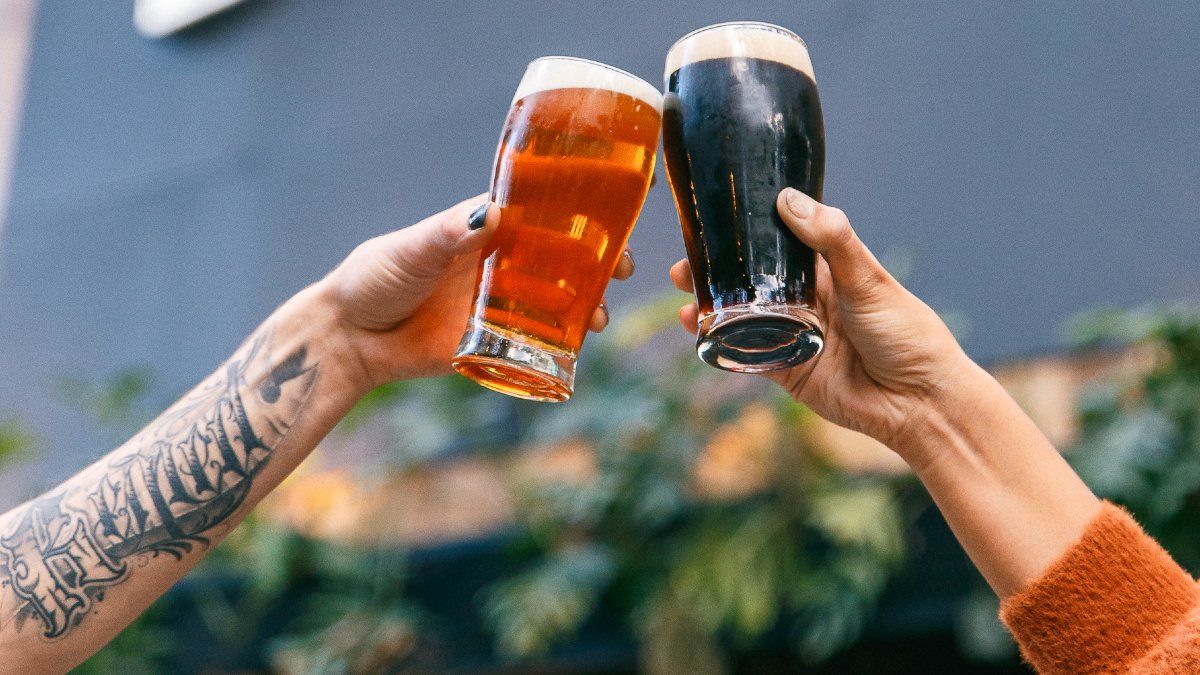 In this sense, the most classic for summer climates would be to go for a Pilsen or one APA, says Harry Salvarrey, from Desarmadero Bar.
– The Pilsen: a beer designed to be drunk in high quantities, it is refreshing, dry and not cloying, very easy to take.
– The APA: have a slight bitterness but less intense than in IPAs, and it lends itself to drinking with more enthusiasm. In addition, it presents a low alcohol content which helps a lot when it's hot.
-The Jengi Ale: an ale beer with the addition of ginger that contributes a extra refreshing sensation On the palate, highly recommended by Martín Gianella, from the El Galpón de Tacuara brewery.
– The American lager: according to Gianella, using Lager yeast instead of Ale results in a beer of greater drinkability, very fresh and more according to very hot days.
-The Irish Red Ale wave Scottish: classic style, meet the summer characteristics (refreshing and easy to drink), also counting on the contribution of caramel malts that give it some sweetness and maltiness, without losing lightness.
– The Session IPA wave classic APA: they have the citrus and resinous notes typical of American hops, but with a slightly softer degree of bitterness.
For his part, Lisandro de la Torre, from Club de la Birra, recommends taking into account "those beers made with season products, as is the case of citrus beers that also pair very well with seasonal dishes, such as salads and fresh sandwiches "and for this he and other experts list:
– The RIO's Animal Lager: a mild malt aroma and a subtle hop flavor.
– The Almost Mur Hawaii: a blonde with addition of hops from oceanic zones that provide tasty notes of red and citrus fruits as the tangerine and lime.
– The Raspberry from Peñón del Águila: a lager with added raspberry of low bitterness and moderate alcoholic recording.
– The NEIPA (New England IPA): another proposal very fresh and great drinkability that is imposed at this time.
– The Witbier: or "White beer" wheat.
– The Blonde: an English-style malty blonde.
"The NEIPA are cloudy to the eye, with fruity aromas, moderately bitter on the palate and with an alcohol content of around 5%"adds Manuel Miragaya, from the Growlers bar.
The beer of the summer season 2022
If we talk about news, Sour beers with fruits are the summer trend and a great alternative at this time, especially for lovers of sour flavors.
"Is about low alcohol beers with an acid sensation on the palate, similar to a sparkling wine and sometimes to cider, which in its elaboration usually incorporate fruits such as mango, passion fruit, peach, pineapple, blackberries, blueberries, raspberries, strawberries, lime and lemon, among others ", explains Salvarrey.
De la Torre, announced that for this summer one of the stable proposals of the season will be the Sour Maracuyá de Javelina, which is acidic, low alcohol and bitter.
The characteristic acid profile of Sour comes from the yeasts and bacteria with which it is made and are aromatic beers, little alcoholic, with versions based fruits which are highly recommended to cope with the heat, he explained.
At what temperature is the beer served?
For Salvarrey "the issue of beer temperature is cultural, there is no established one, but it is clear that we Argentines like it much colder of what is drunk in other countries ".
Gianella believes that "there is no universal temperature for beer, but ideally it should be fresh and not frozen because if we serve it at 0 degrees, many taste qualities are lost".
"U.S we like to serve it closer to 4 degrees and in the case of more alcoholic styles or with more complex flavors, we let the pint rest so that it rises a few degrees more and thus its aromas and flavors come out ", he explains.
De la Torre advises "serve a beer 2 degrees above its alcohol content. That is, if a beer has 5 ABV, the idea is to serve it at 7 degrees. "
Myths and dilemmas: beer, is it taken with or without foam?
The great myth of the foam in beer was also explained by the experts: a good foam is an index of quality and has properties that help preserve the aromas of the beer and prevent it from oxidizing, explained Salvarrey.
"The foam fulfills many fundamental functions, such as retaining aromas and flavors, avoiding contact with oxygen and maintaining the temperature for a longer time," agreed De la Torre.