World
Why Débora Left – Politics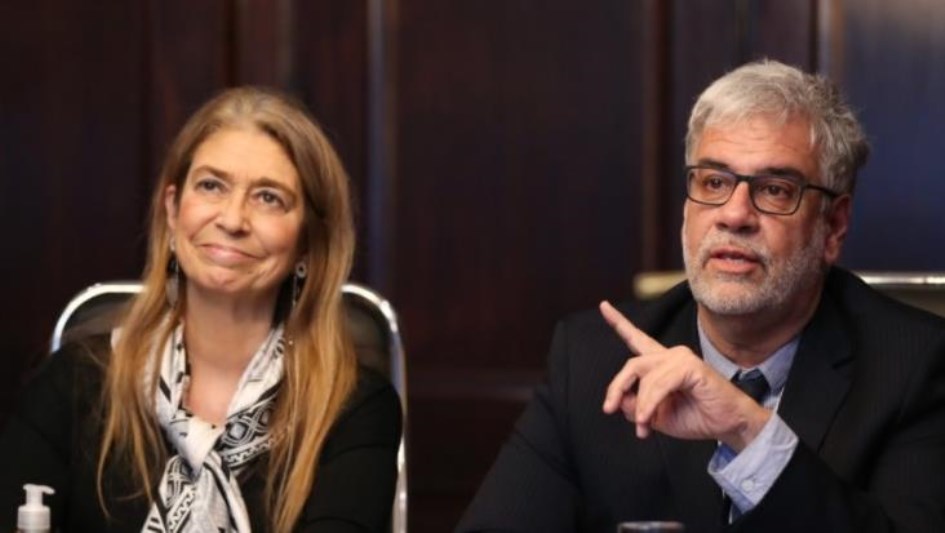 The departure of Débora Giorgi from the Secretary of Commerce was interpreted politically in light of the internment between Cristina Kirchner and Alberto Fernández. Giorgi, a stalwart of the vice, was never officially appointed by the president and was part of the "occupation forces" led by Roberto Feletti. What was not taken into account was the complete failure of the defenestrated (and Feletti) management. In November, inflation will be very little below the 3.5% in September and October, due to the sharp rise in food (1.8% weekly). Especially meat, baked goods and vegetables.
Horacio, worried
Horacio Rodríguez Larreta made a pilgrimage to the homes of Elisa Carrio and Mauricio Macri on Tuesday to agree to a truce. Later he quickly expressed solidarity with Macri for his prosecution at the hands of Judge Bava. He does not know what to do to stop an intern in which he is being beaten. He is disoriented because he does not engage in politics, but rather "dialogues", as some of his associates critically admit. In other words, you have to better choose your partners and change your profile. The middle avenue has already gone and what pays is the crack. It is not enough to manage; the electorate must be better interpreted.
Manzur, by the turn
Rodríguez Larreta's biggest concern is how to respond when the government calls for "dialogue" over the agreement with the IMF. To go or not? The one who has no doubts about the matter and who his relatives see euphoric is Juan Manzur who assures whoever wants to hear him that he will be the one who calls the famous dialogue. It is trying to regain prominence after some adverse episodes such as his poor electoral performance in Tucumán and the political resurrection of Alberto Fernández, who came out of the general elections "renewed" and defiantly as if he had not lost 2 million votes.
The rogue "sleepy Joe"
President Joe Biden put Alberto Fernández in a difficult situation by inviting him to the Summit of Leaders for Democracy to be held in Washington starting this Thursday. Cuba, Venezuela, Nicaragua, China and Russia were not invited to that meeting against authoritarianism, corruption and for the defense of human rights. The problem is that Argentina needs the support of the United States to achieve the increasingly urgent agreement with the IMF, but it tends to show solidarity with those dictatorships. We will have to see what Fernández invents this time to look good with Biden and CFK.