World
Why is the International Day for the Elimination of Violence against Women commemorated?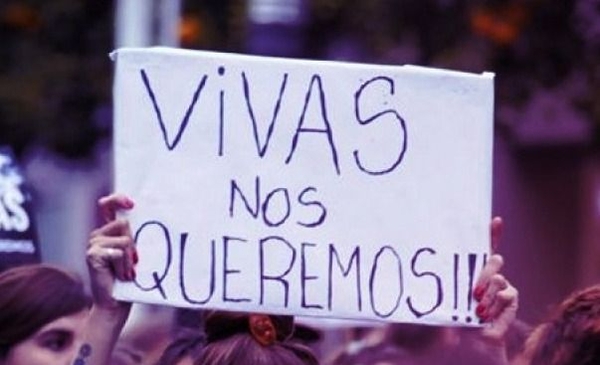 The November 25, was declared by the United Nations (UN), as the "International Day for the Elimination of Violence against Women" with the aim of making visible, reflecting on and eradicating all forms of violence against women. The date was chosen in honor of the memory of the Mirabal sisters, three activists from the Dominican Republic who were brutally murdered on November 25, 1960.
In this framework, the United Nations Organization will commemorate, from today until December 10, the 16 days of activism against gender violence, under the campaign slogan: "Paint the world orange: put an end to the violence against women today ".
Within the framework of National Law 26,485, violence against women is understood as:
"Any conduct, action or omission, which, directly or indirectly, both in the public and private spheres, based on an unequal relationship of power, affects their life, freedom, dignity, physical, psychological, sexual, economic integrity. or patrimonial, as well as your personal security. Those perpetrated by the State or by its agents are included. Indirect violence is considered, for the purposes of this Law, any discriminatory conduct, action or omission, disposition, criterion or practice that puts women at a disadvantage compared to men. "
While the Provincial Law 12,569, also defines family violence as:
"Any action, omission, abuse that affects the physical, mental, moral, sexual and / or freedom of a person within the family group, even if it does not constitute a crime."
What are the types of violence that exist
Physical: It is used against the body producing pain, damage or risk of producing it and any other form of abuse or aggression that affects physical integrity
Psychological: It causes emotional damage and decreased self-esteem, harms and disturbs personal development, seeks to degrade or control the other person.
Symbolic: It occurs through stereotyped patterns, messages, values, icons or signs that transmit and reproduce domination, inequality and discrimination in social relationships.
Sexual: Any action that implies the violation in all its forms, with or without genital access, of the right to voluntarily decide about one's sexual or reproductive life.
Modalities of exercise of violence
Patrimonial and Economic: It is directed to cause impairment in the economic or patrimonial resources. It can be about the loss, theft or destruction of property, but also the limitation in access to resources for a decent life.
Family – Domestic: Exercised by a member of the family group that can damage the dignity, well-being, physical, psychological, sexual, economic or patrimonial integrity, freedom and full development. A family group is understood to be one originating from kinship, either by consanguinity or affinity.
Institutional: Exercised by civil servants; professionals, personnel and / or agents belonging to any body, entity or public institution when it delays, obstructs or prevents access to public policies and the guarantee of rights.
Labor: Discrimination in public or private work environments that can hinder access to employment, hiring, promotion, stability or permanence.
Obstetric: Exercised by health personnel on the body and reproductive processes
Media: Publication or dissemination of stereotyped messages and images through any mass media that, directly or indirectly, promotes exploitation, insults, defames, degrades, humiliates and violates dignity.
Source: Organization of the United Nations-Recursero Local Table against Family and Gender Violence of Olavarría.