Business
Will Cardano close the year with 1,000% growth?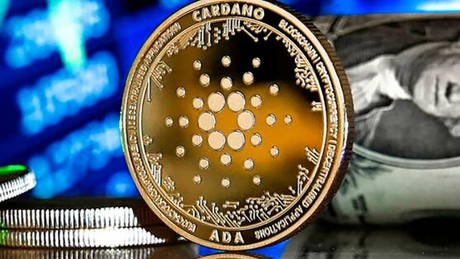 It started 2021 at US $ 0.18 per unit and is very close to crowning that extraordinary growth in just 12 months. What is your roof?
Cardano (ADA) managed to consolidate within the Top ten of the cryptocurrencies with higher market capitalization thanks to its extraordinary 2021, period that could close with growth higher than 1,000%.
This crypto on the first day of January had a value per unit of just u $ s0.18, but in just eleven months it reached the orbit of the u $ s1.78, after reaching its peak of u $ s3.11.
And while its current numbers are far from its record, its progression so far this year remains well above most of the most widely used cryptocurrencies and most popular investment tools around the world.
Cardano reached its record of US $ 3.11 per unit in September
How Metaverse will influence Cardano's 2022
ADA prepares for upgrade Hydra and its founder Charles Hoskinson has put on the table what will be the position of this cryptocurrency in the Metaverse and the scope of the network project, baptized as Pavia.io.
Pavia will be a virtual world, in which 29,000 parcels of land have already been sold NFT with more than 4,000 owners.
The idea is that the transactions of blockchain of Cardano after the next update takes just a second, even less to complete, along with an improvement in the rates to reduce the costs of the users.
This will allow you to gain a lot of ground from Ethereum, which leads experts to predict a 2022 also with excellent numbers for Cardano.
Metaverse, key in Cardano's 2022
What are third-generation networks, where Cardano fits?
The economic analyst Damien Di Pace, list for iProUP the main advantages of this currency:
Scalability: consists of the possibility that millions of users can operate at the same time. This also results in higher fees for transactions, mainly in the use of the Ethereum network and its decentralized investment options (DeFi)

Sustainability: Relying on proof of work (PoW), the two leading currencies require thousands of supercomputers around the world to validate transactions. Thus, the energy expenditure is very large. In fact, Bitcoin consumes the same amount of energy as all of Argentina

Speed: Bitcoin processes about four transactions per second and Ethereum, nine. Far below, for example, Visa, which exceeds 50,000 operations per second. It also impacts operating costs

Interoperability: Bitcoin and Ethereum only allow transactions in their own ecosystems. But the new proposals allow connecting with other networks and offering alternatives
"The main advantage they would have at this time is that they propose a solution to scalability", affirms to iProUP Nahuel Burbach, Argentine representative of the Zerion wallet, indicating what is the most important problem that Bitcoin and Ethereum are going through today.
In this point, Nicolas Verderosa, leader of Alliances of Arum Trade, agrees that these new networks "come to solve the problem that Bitcoin and Ethereum did not take into account."
"At the time of their creation, it was not possible to foresee the degree to which these technologies would advance and become widespread. For this reason, third-generation cryptocurrencies focus their objectives on stability, sustainability and the speed of transactions," he remarks.
Maximiliano hinz, Latam Operations Director of Binance, affirms to iProUP that "When Bitcoin was presented, it received criticism and ridicule. In the case of Ethereum, there was a lot of uncertainty. But time was showing the potential of both technologies".
"In the case of the third generation, there is already a precedent: when they began to develop Binance Smart Chain and other decentralized networks it was known that there was a market demand, "says the manager.
And he expands: "Then, the project could be optimized and certain problems that Ethereum had, such as transaction costs or network speed, could be avoided."
In this way, third-generation networks are making a place for themselves, offering not only the possibility of being a faster and more sustainable medium of exchange than Bitcoin, but also a decentralized investment platform that is more scalable and cheaper than Ethereum.