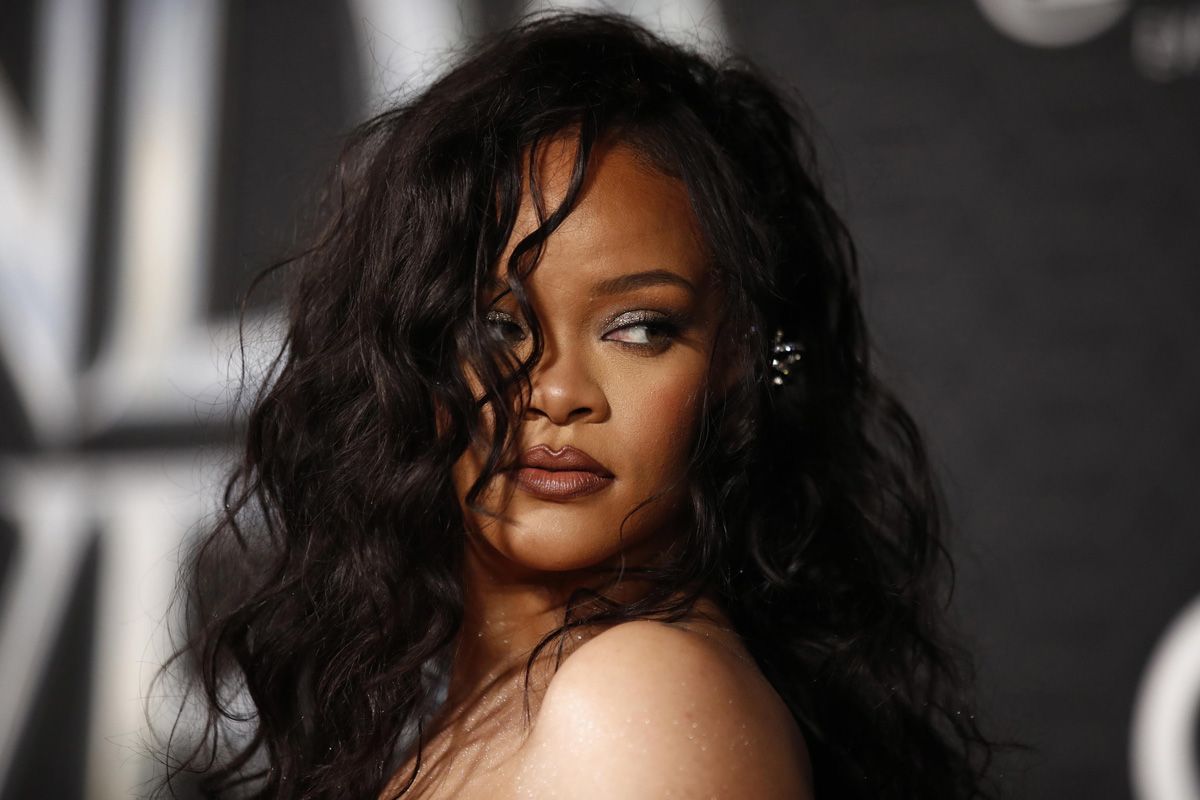 Rihanna at the premiere of Black Panther: Wakanda Forever at the Dolby Theater in Los Angeles (photo Ansa).
Rihanna says in one breath and without hiding her sincere and vulnerable emotion: «To be nominated for an Oscar and be part of the ceremony to perform the song Lift me upfrom the movie Black Panther: Wakanda Forever, which I liked so much, is a great honor for me. Participating in that evening and singing in front of everyone verses like "Keep me safe we ​​need light, we need love" is already a victory».
The singer is in Los Angeles, where she lives with her partner A$AP Rocky and where, after having her first child born in May 2022, she is expecting her second to be born in the summer. She spared no effort and time to support the film with meetings and interviews, revealing an almost childish enthusiasm full of anticipation for the night of March 12: «The day the nominations would be announced, I woke up at dawn .. . Black Panther: Wakanda Forever And a female film, important for all actresses. Starting with Angela Bassettfor which I will cheer hoping that she will win the statuette for Best Supporting Actress, but also Lupita Nyong'o And Letitia Wright. It is important that today women too have their space and the right roles in action films».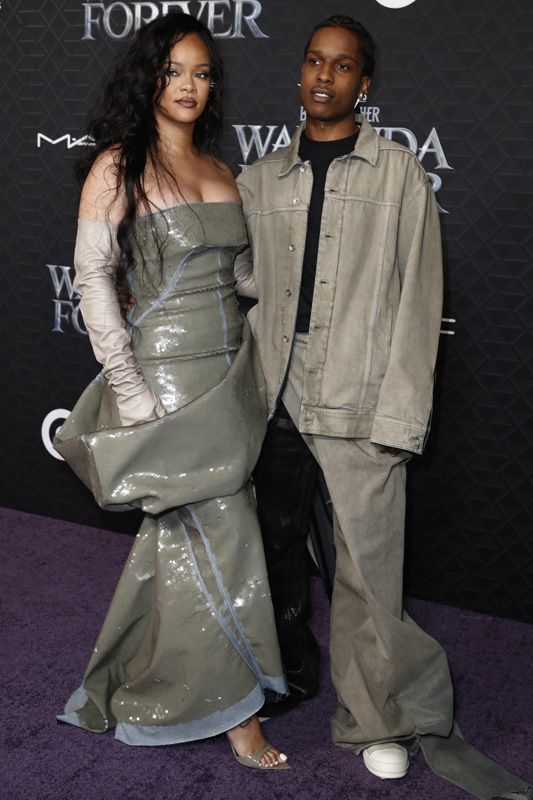 The post with partner A$AP Rocky (photo Ansa).
"I wrote in one go Lift me up. I consider it a true love song, a declaration of emotions and feelings for who sings it and who listens to it. And also for nature: listening to it really seems to hear the sound of the waves… I really like composing music for the cinema, it's a fantastic aspect of my work because you feel you can give rhythm to the images that your voice accompanies. In the future I would like to continue my commitment in this direction, but it will depend on who will seek me out and believe in me».
Spontaneous, sincere and vulnerable in every response, she says: «When I was a little girl and I watched Pink Panther films on television with my mother and I already dreamed of composing music for some film. It's a job that asks you to be at the service of the director, but you also discover many things about yourself while composing. I have always unconditionally admired the great composers of the soundtracks that made me dream as a spectator and I could name many that I have studied: Ennio Morricone, Nino Rota, the great John Williams, the always very active Hans Zimmer and Alan Silvestri who touched my heart with the motif of Forrest Gump and whom I consider a master. So being asked to compose a song for such a spectacular film was a real and very important achievement for me".
When did you realize you had reached the top of success? «I consider myself always on the move and looking for new ways. I've been singing since I was seven, I've never wanted to do anything other than be a musician. The work I've done as an actress has been almost a game, always in the background of my research in reggae, pop, hip hop, R&B music. For years I worked as a musician without taking singing lessons».
Helping her believe in herself were producer Evan Rogers and Jay-Z: «When someone helps you develop your talent, life gives you a great gift and all of us musicians initially had a sort of Pygmalion. In the future, I would like to help many young people with potential talent to express it».
But Rihanna is not only an award-winning musician (winner of nine Grammys and countless music awards, including 13 American Music Awards), but also an activist against abuse of women (she herself denounced the violence of her boyfriend Chris Brown) and for there Believe foundation, which she created with the aim of helping children with cancer, and a fervent ambassador of her island (Barbados), which she supports and sponsors in every tourist event. «I believe in inclusion and in the acceptance and sharing of all diversity. I feel like an artist, but also an entrepreneur (of the fashion world, awarded in 2014 by the legendary editor of Vogue Anne Wintour as a Fashion Icon, recognition awarded by the Council of Fashion Designers of Americaed.). I have always been interested in fashion and I believe that practicing this activity with courage is a testimony to women's emancipation».
Listen and admire Madonna, Beyoncé, Adele, as well as Taylor Swift, Pink, Kesha, Lorde. «I also try to listen to new girl bands who work in Los Angeles in some club or in New York: it is magnificent and important that today young musicians have so many job opportunities and can perform, record their music, thus finding their way».