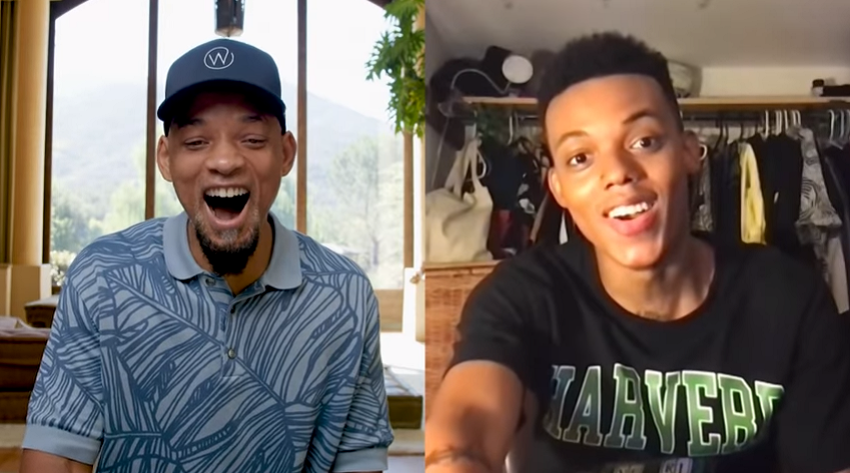 Will Smith revealed, through a video call, who will play his role in the new version of the hit series "The Fresh Prince of Bel-Air".
This is about the debutant Jabari Banks. He will play the role that brought Smith fame in the early 1990s.
"I'm so glad to meet you, to be in touch with you, and I want to congratulate you from the bottom of my heart," he told Banks. "You got the role of Will in Bel-Air."
The young man replied, "I'm ready, I'm so ready." He revealed that his father suggested that he try to audition for the role after reading an article about it. "It's a dream come true," he added.
The new version, which will be released on NBC's streaming service, Peacock, was inspired by a 2019 clip made by a fan, Morgan Cooper, who reimagined comedy as a drama today.
Cooper was taken over in the project produced by Will and Jada Pinkett Smith through Westbrook Studios and Universal Television.
Smith told Banks, "You have a fantastic road ahead of you, and I can't wait to be useful to you in this process as you build your life and career."
According to Deadline, this will be the first television role for Banks, originally from Philadelphia, the hometown of the main character in the series and Smith. Banks graduated from the University of the Arts last year, singing and playing basketball.
The series "The Fresh Prince of Bel-Air" had six seasons, broadcast by NBC between 1990 and 1996, and Will Smith played a fictionalized version of it.
For this, he received two Golden Globe nominations, and his role also boosted his rapper career.
Smith was then boxer Muhammed Ali in "Ali," which earned him his first Oscar nomination in 2002, and the protagonist of "The Pursuit of Happyness" (2006), for which he was selected for the second time at the American Film Academy Awards.