World
Winged gods and griffins: a "unique" plaque with Scythian deities from more than 2,300 years ago found in Russia (PHOTOS)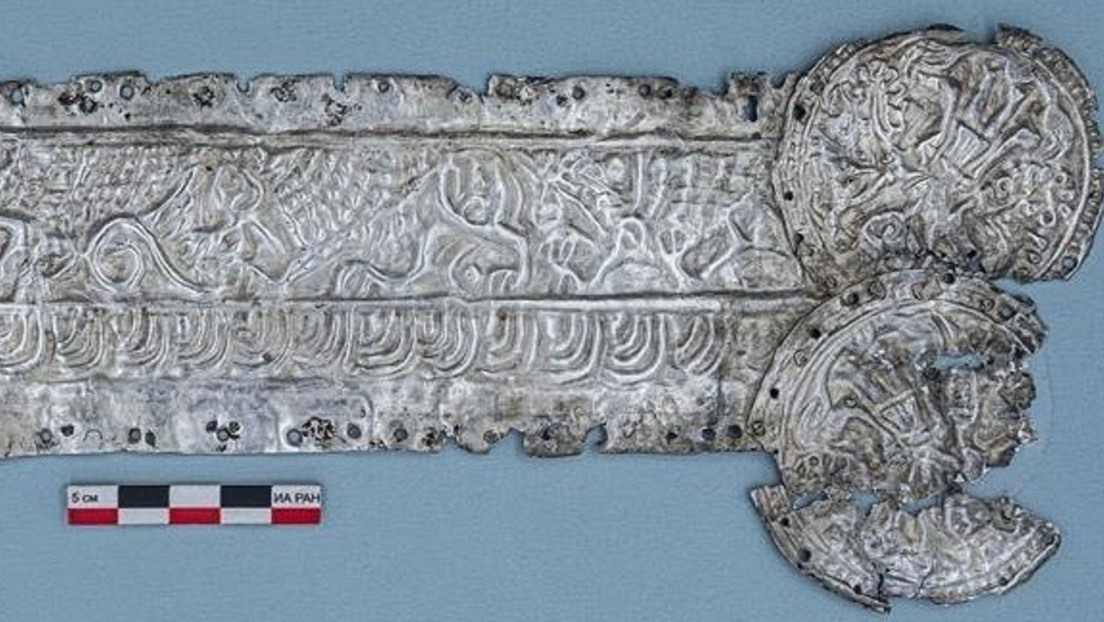 Published:
Nov 21, 2021 01:16 GMT

"Never before has it happened that an element with represented gods has been found so far, northeast of the main Scythian centers," emphasizes the expedition leader, Valeri Guliáev.
A silver plate with images of mythical beings was discovered during the excavations of a burial mound in the Scythian necropolis Dévitsa V, in the Voronezh region, the Institute of Archeology of the Russian Academy of Sciences (IA RAN, for its acronym in Russian).
The "unique" object, measuring 7.5 by 34.7 centimeters, dates back to the 20th century. IV a. C. It was fixed with numerous silver nails to a wooden base, which has completely disappeared.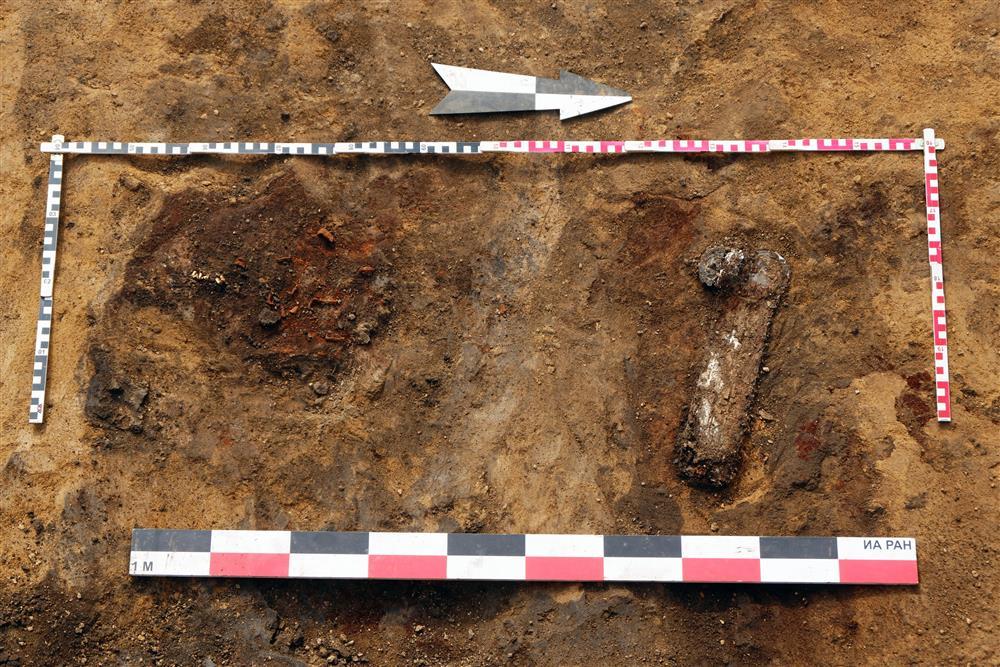 In the center of the ornament, you can distinguish the goddess of fertility, Arguimpasa, known in ancient times as Cibeles or Magna Mater, who appears in the image with a crown with horns and with uncovered breasts. It is surrounded by two winged taps with heads of eagles. Also, two square figures they look left and two anthropomorphic, surrounded by griffins, to the right of the goddess. Although the latter are also supposed to be deities, they have not yet been identified.

"The find is an important contribution to our concepts of Scythian beliefs. First, a particular number of gods are represented at once in one element. Second, it has never happened before that an element with represented gods has been found. so far northeast from the main Scythian centers, "said the head of the expedition, Valeri Guliáev.
In addition to the plaque, in the burial mound, which was looted already in ancient times, were found the skeleton of a man, between 40 and 49 years old, weapons and elements of Scythian horse tack, as well as pottery and the lower jaw of a bear.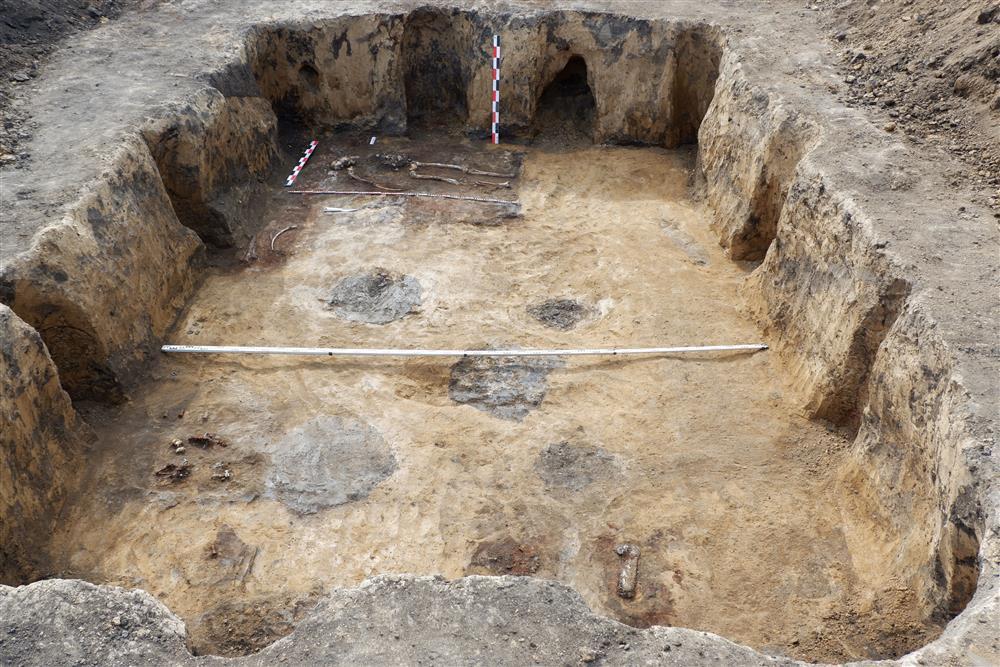 If you liked it, share it with your friends!