Willem Dafoe, well-known American actor who plays Green Goblin, Spider-Man villain, leaves open the possibility of his return as the character.
Willem DafoeAmerican actor known for his extravagant roles, currently busy promoting his latest film Inside (2023), got to also talk about his iconic villain Green Goblin.
Dafoe, who had played the villain Norman Osborne aka the Green Goblin on numerous occasions, including in the first trilogy of Spider-Manand then also in Spider-Man: No Way Home (2021), expressed his own interest in returning as the diabolical villain.
Willem Dafoe on his villain Green Goblin: "it's a crazy role"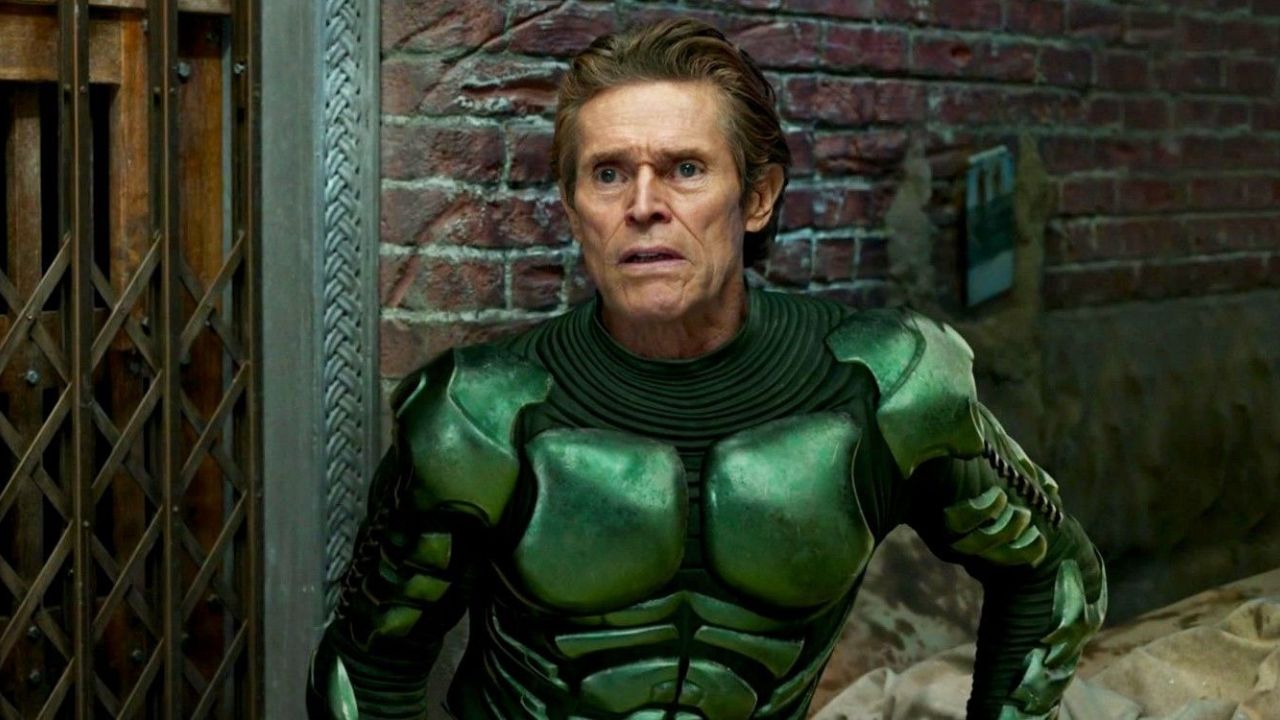 Dafoe, the four-time Oscar-nominated actor, has expressed his approval to potentially return to the Spider-Man multiverse in the future, if the right opportunity presents itself of course, only "if everything was right."
The American actor then added: "I mean, it's a really crazy role", he revealed. "I like that it was both times a dual role. Twenty years ago, and quite recently, both (occasions) were different experiences but I had a good time at both"said Dafoe referring to the experiences on the set of the first films, and then the third trilogy starring Tom Holland.
The actor can soon be seen in the film Inside (2023), psychological thriller directed by Vasilis Katsoupis, where Dafoe plays Nemo, an art thief. The film was presented last month at the Berlin Film Festival.
Dafoe, then can also be seen in the next two films by Yorgos Lanthimos (known director of The Favourite, The Lobster, The sacrifice of the sacred deer). The two films of the Greek director are entitled Poor Things (2023), which sees him play alongside Emma Stone, Mark Ruffalo, Ramy Youssef, Margaret Qualley and Christopher Abbott, and the other one is called Andfilm without a release date, but which sees him in the ensemble cast which once again includes Emma Stone, Margaret Qualley, and other actors such as Jesse Plemmons, Hong Chau and Joe Alwyn.
Read also AIR- Ben Affleck reveals Michael Jordan's only request before shooting the film on sneakers