Britney Spears dances topless and a man licks her foot in her latest videos posted on Instagram, just days after breaking up with her husband.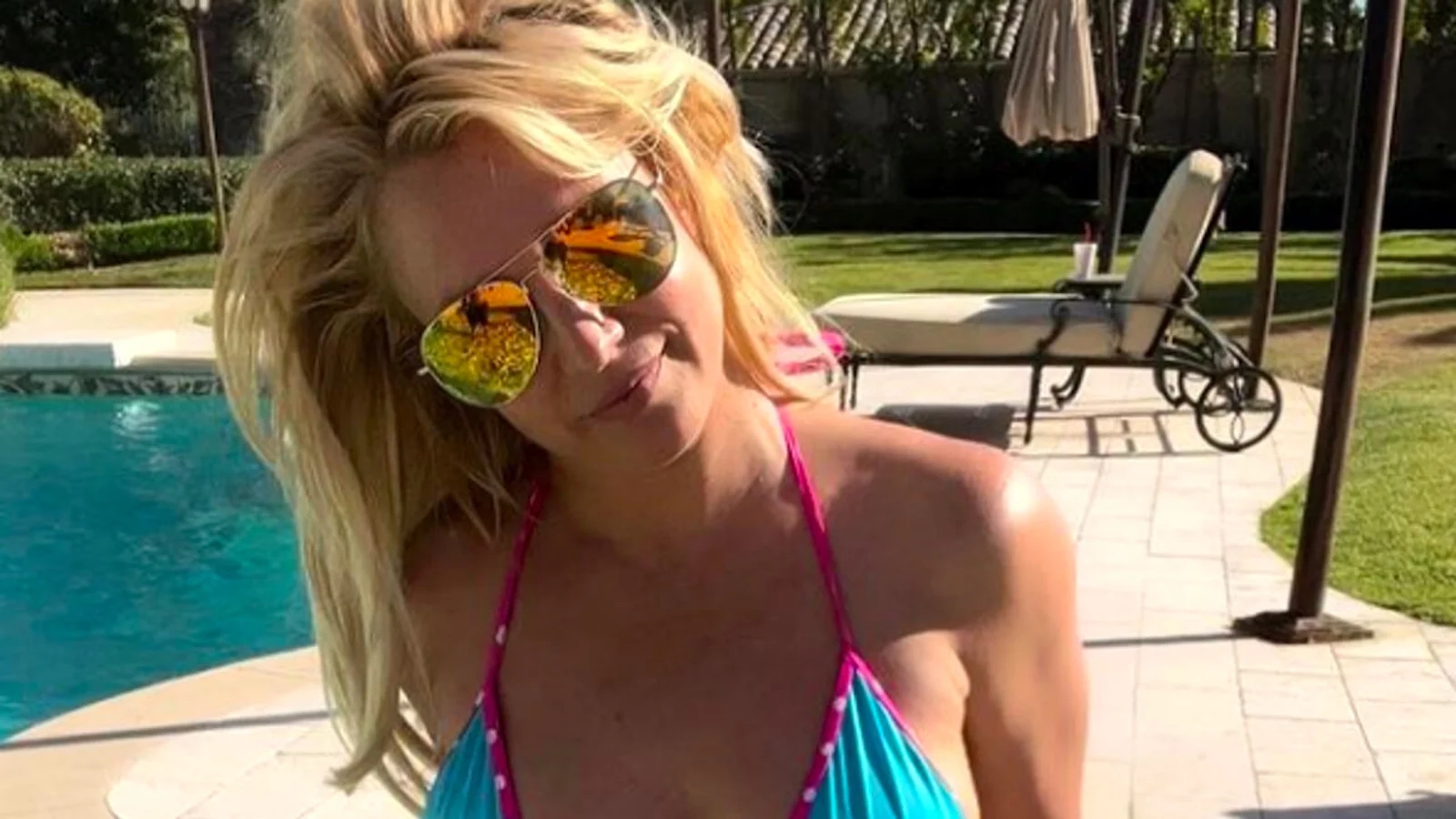 Britney Spears shared on Instagram video sensual in her own right as she dances while rolling on the bed topless with background Annie Lennox "I put a spell on you". However, in another video, we see her in a little green dress with a man licking her leg. These are the last posts published by the singer a few days after the breakup with her husband Sam Asgari, which was due to alleged infidelity on her part.
In a video posted on Sunday, the Toxic singer, wearing pink panties and knee-high black boots, rolls over onto a white blanket and covers her breasts with her hands.
Here's a video:
In the second video, he writes in the caption: "When you go to meet the so-called "friend" and go for an hour for a chicken!!! …I knew the paparazzi had been alerted because the car I was in had never been used before… So how was I being followed? So what does a bitch like me do!!!?! I put on my green dress and introduced myself to my friends!!! I invited my favorite guys and played all night!!!likely referring to her late-night run at Dave's Hot Chicken in Oxnard, California, where she was photographed by the paparazzi on Friday.
Breakup announcement
The sexy clip of the pop star came the day after she too announced her split from now ex-husband Asghari on Instagram. Spears also released a video of her dancing for the occasion, and in the caption, she gave an announcement to fans: "As everyone knows, Hyesam and I are no longer together… 6 years is a long time to be with someone, so I'm a little shocked, but… I'm not here to explain why, because, To be honest, it's nobody's business!The singer then added, "he couldn't take the pain anymore"but reassured fans that"he's damn goodAsghari shared his statement about their breakup on Thursday via an Instagram story.
Britney Spears blames her father: here's what she said in her nightmarish testimony
Reasons for divorce
The Iranian-born actor filed for divorce, accusing the "Piece of Me" singer of cheating on him with an employee and abusing her husband. However, a source exclusively told Page six that these claims are unfounded. "There was no betrayal. And he is 1.87m tall and she is 5.57m, so how could she attack him?said the insider, adding: "The truth is that it's hard, it wasn't a sudden decision, it was on the table for a month. Britney wanted a fairy tale and didn't get it. She felt that Sam's love was not unconditional. He was not a super-presence, he disappeared for several months to film, and she was left alone. There were times when he got up and left".