The actress, who starred in ET as a child, talks about her experience on the set of Spielberg's film, and her beautiful friendship with the director.
Drew Barrymoresuccessful American actress and host, has unveiled one of her favorite items that she has in her dressing room.
The actress, who starred in as a child ET – The extra-terrestriala 1982 film directed by Steven Spielberg, and a classic of American cinema, has confessed to possessing an object dear to her from the set of the film cult.
Drew Barrymore on Spielberg: 'I live to make him proud'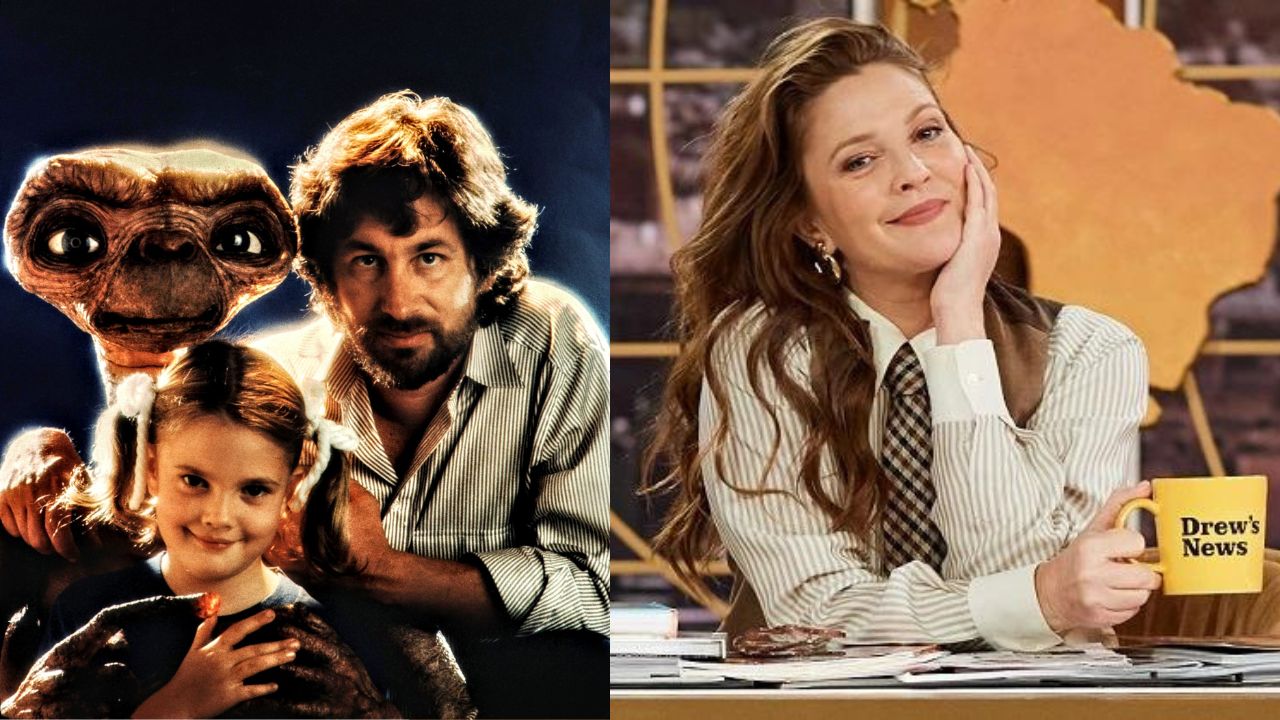 The actress recently told in an interview for The Wall Street Journal the fond memories she has left from the time she worked on the set of ET – The extra-terrestrial. "Not having a father, not having such a relationship (father-daughter) with anyone, he was really a nice and loving personBarrymore said.
Also, the actress revealed that one of her dearest objectswhich is in his dressing room, it's a photo of her as a child with Steven Spielberg.
"We still have a wonderful relationship. I thank him because if he hadn't chosen me, my life would be really different. It's really crazy when you can connect everything to one person"said Barrymore of the famed director's importance in her life. "I live to make him proud of me!"
Spielberg also recently revealed that he has positive memories of his time filming ET – The extra-terrestrial. The director, in a recent interview for The Late Show with Stephen Colbert, revealed that: "Mostly ET is a pretty much perfect film".
"Sometimes I look at things I meant to do and didn't, and sometimes I see things that would have been a better idea than what I see now years and years later."said the director about the self-criticism of watching his cinematic works. "But… (ET) is one of those movies I've done that I can go back to over and over againSpielberg confessed.
Read also Stranger Things – Millie Bobby Brown: "I'm ready to leave the series behind"