Bird flu: Ecuador launches emergency plan
Monday, July 31, 2023 – 10:56 UTC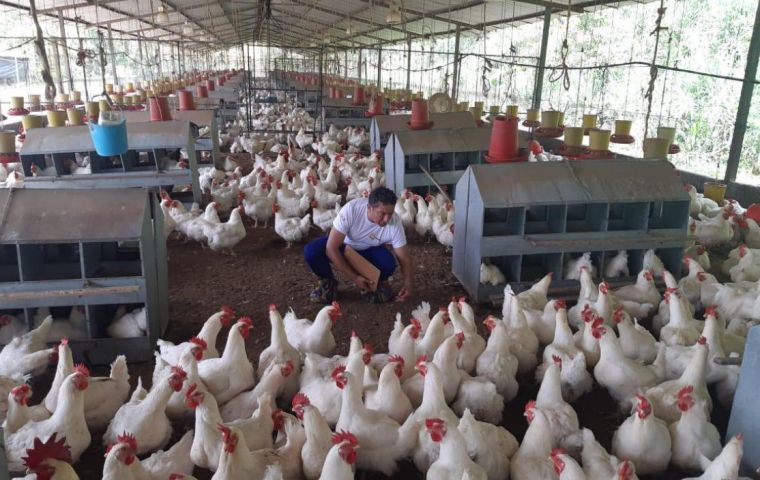 The Animal and Plant Health Regulatory and Control Agency (Agrocalidad) reported in Quito on Sunday that Ecuadorian authorities had activated contingency plans after confirming a new bird flu outbreak on a commercial farm in the Andean province of Cotopaxi.
The South American country discovered the disease after 100 days without registering the presence of the disease, an agency under the Ministry of Agriculture and Livestock said in a statement.
The Agrocalidad statement went on to say that in addition to "epidemiological monitoring of technical staff in the focal point and the area surrounding (surrounding) the focal point to prevent the spread of the virus to other locations," "isolation and containment of detected farms" was ordered.
The task force is also on permanent alert in case of further notice, while the vaccination program in Cotopaxi and the neighboring provinces of Tungurahua and Chimborazo has been expanded. Likewise, farmers who have vaccinated poultry with a single dose are urged to receive a second dose as a biosecurity measure.
"The commitment to control this disease is a joint effort of the poultry sector, the national government and the public," the statement added.
On November 30, Ecuador declared a 90-day state of animal health emergency after a highly pathogenic avian influenza virus was found in several farms (mainly in the Andean region). With this measure, the transport of poultry and by-products such as eggs, hens and chicks from farms affected by the outbreak is prohibited. At least 1.2 million birds have died or been culled from the virus.
On January 10, the first human case of avian influenza was confirmed in a 9-year-old girl in the central province of Bolivar.
(Source: Xinhua News Agency)