In 1992, during an appearance on Saturday Night Live, the singer tore up a photograph of Pope John Paul II and added the words "fight your enemy" to it.
We are in October 1992. Sinead O'Connor for all "Nothing compares to you" (BEST SONGS). A song written by Prince for one of his many side projects fell by the wayside before this almost androgynous-looking Irish girl revived it at the urging of her manager in 1990. Two years later, O'Connor is ready to release his new album on television, but at the end of the performance, he makes a gesture that will forever ruin his career: he tears up a photograph Pope John Paul II in open controversy with the church. Why did he do it? What motivated her to put her professional life at risk in order to denounce cases of pedophilia in the church world? Thirty years later, Sinead O'Connor herself explained this in a documentary about her: Nothing compares.
Fight a real enemy?
Sinead O'Connor was tense that evening and seemed oblivious to those around her in the studio. Saturday night life. The Irish singer was there to present I'm not your girlfriend?new disk after exploit Nothing compares to you, that hit that reluctantly turned her into a reluctant pop star. The new album did not sell very well – the public was expecting eleven. Nothing compares and he found in his hands a CD full of covers of jazz standards.
On stage, O'Connor sings his cover of the song for the first time. Success led to the collapse of our home Loretta Lynn, and then tries to rethink the protest song: War Bob Marley. The song is a pacifist anthem that originated from a statement made to the United Nations by Ethiopian King Haile Selassie in the 1960s. Sinead O'Connor's a capella interpretation is intense and captivates the audience, at least until she decides to confuse everyone by changing the words of the text and thereby talking about child abuse. At the end of the exhibition, he shows a photograph of John Paul II and tears it up live, calling the pontiff "evil". Before stepping away from the microphone, he yells into the camera "Fight the real enemy." Sinead O'Connor may not have realized it at the time, but this gesture will effectively ruin her career.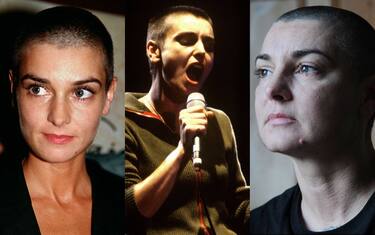 deepening
Farewell to Sinéad O'Connor, the Irish singer was 56 years old.
Why did you do it, Sinead?
After the singer's performance, a scandal erupted immediately. Many even unsuspecting celebrities, such as Madonna, condemn this gesture. Sinead O'Connor performs a few days later at Bob Dylan's 30-year career commemoration concert at Madison Square Garden and is booed, even struggling to be heard. This time he sings War without changing the words and at the end of the song he leaves the stage in tears.
The singer then writes a letter briefly explaining what she wanted to say about her traumatic experience with the Church of Ireland, but that's not enough. Later, he will also ask for forgiveness from the Pope himself, who will accept his apology, shortly before the pedophilia scandal breaks out in the Church.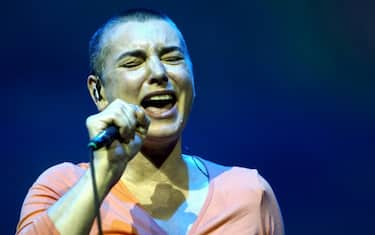 read also
Sinead O'Connor: 'My mother abused me'
Documentary
Long after the gesture, the documentary also talked about why Sinead O'Connor did it. Nothing compares. Already presented at the Sundance Film Festival, director Katherine Ferguson's work explores the O'Connor story from 1987 to 1993 without missing anything, not even that 1992 television moment.
In the trailer, the singer finally explains in no uncertain terms the reason that prompted her to risk her reputation with such a risky move: "I found an article about families who tried to file a complaint against the church for sexual abuse and were silent. Basically everything I was taught was a lie. The job of an artist is sometimes to create difficult conversations that need to be addressed. That's what art is for… They tried to bury me. They didn't realize it. I was the seed."
Katherine Ferguson was a girl from Belfast at the time and recalls the influence she had on her as an artist like the one she chose to dedicate an entire documentary to: "When Sinead burst into my teenage mind, she kicked open the door to the world for me. Finally, an Irish woman, brave and fearless, said something that others could not say. And he did it out loud."