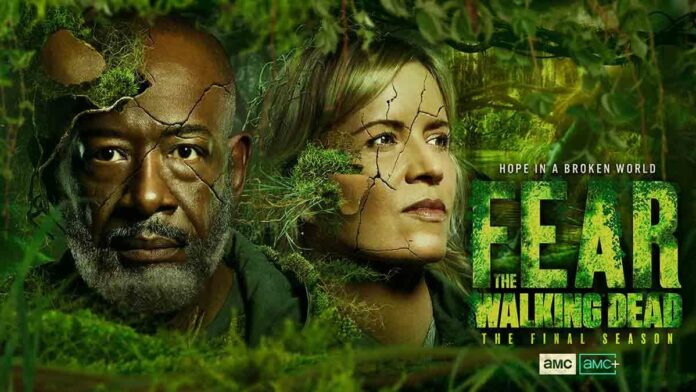 The trailer Of Fear the Walking Dead 8the eighth and final season of the spin-off series by The Walking Dead It was released. Co-showrunner Ian Goldberg also announced that Fear the Walking Dead 8 will include a seven-year time jump.
"The eighth season of Fear the Walking Dead begins after the conclusion of the seventh season, when the hopes of Morgan (Lennie James) and Madison (Dickens) of rescuing Mo from Father didn't go as planned," the synopsis reads. "Now, Morgan, Madison and the group with which they arrived on the island live under the cynical rule of Father. With our characters demoralized and dejected, it's up to Morgan and Madison to restore the group's faith in their ability to reclaim their existence for a better future. Check out the trailer for Fear the Walking Dead 8 below:
The final season stars Lennie James as Morgan, Kim Dickens as Madison, Colman Domingo as Victor Strand, Danay Garcia as Luciana Galvez, Austin Amelio as Dwight, Christine Evangelista as Sherry, Karen David as Grace Mukherjee, Jenna Elfman as June E Ruben Blades. as Daniel Salazar.
The executive producers of Fear the Walking Dead are Scott M. Gimple, showrunners Andrew Chambliss and Ian Goldberg, as well as Robert Kirkman, David Alpert, Gale Ann Hurd and Greg Nicotero. It is produced by AMC Studios.