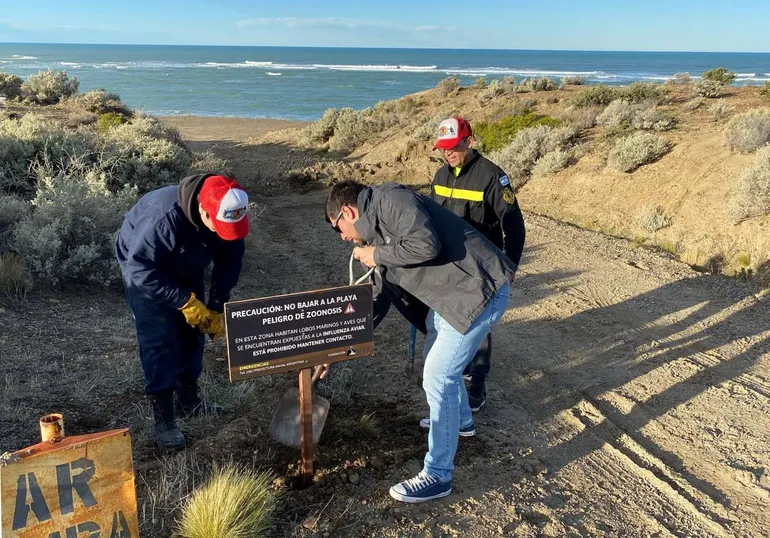 Poster in Caleta Olivia
Last weekend, members of the CADACE Environmental Foundation in Caleta Olivia carried out a mission Public alerted to dangers of avian influenza contamination at beacheswhich leads to Sea lion mortality rates are extremely high in the area.
This step has been taken Due to the lack of action by the Provincial Commission of Agriculture (CAP) Wildlife Management Bureau, no informational signage was provided to warn residents and visitors about this situation.
Apart from, CAP did not provide significant support to respond to this emergency, and with only one local professional, there were insufficient resources to deal with the situation.
On his Facebook page, CADACE noted that when the avian influenza program was launched, the CAP authorities did not maintain contact or provide significant cooperation with supplies for frontline workers.
Although they are the authority responsible for issues related to the native fauna, they also do not produce informational material or signage.
CADACE thanks the staff Volunteer firefighters help place signs on beaches and He once again warned the public to avoid going to the beach at the intersection of National Highway 3 and Provincial Highway 99, which is the main habitat of sea lions.