Huda Kattan, the founder of the iconic Huda Beauty brand, made her first Italian appearance as a guest of Sephora to blow out the ten candles of her brand's foundation
Iraqi-American beauty blogger and make-up artist Huda Kattan arrived in Italy for the first time. Indeed this year her brand Huda Beauty, whose products are available at all Sephora Beauty Stores and online at sephora.it., turns ten.
To celebrate the anniversary, a meeting was held behind closed doors which turned into a moment of pure sharing and exchange between professionals and enthusiasts of the beauty world. Huda Kattan made herself available to answer questions in depth. The beauty expert has tried to make each answer an opportunity to start an open discussion with those present and elevating her figure to a real motivational guide.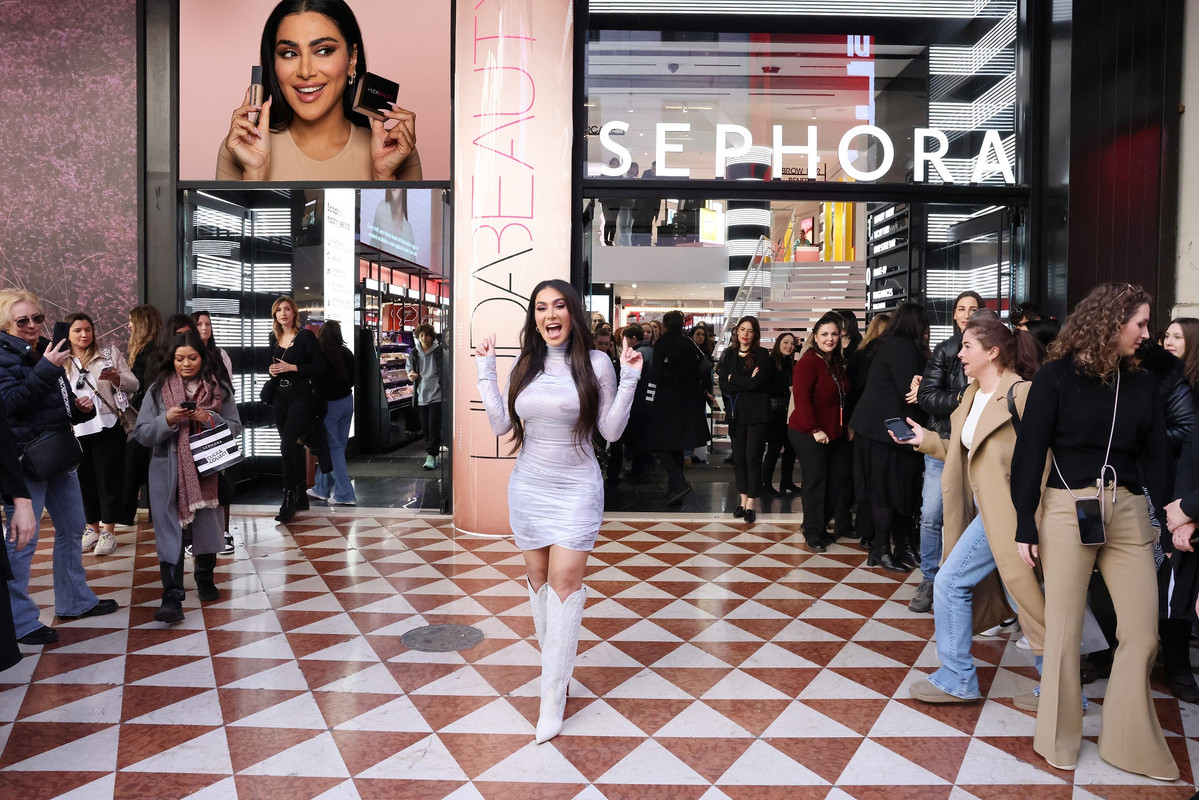 Huda Kattan at Sephora for ten years of Huda Beauty
The success of Huda Beauty, a popular brand among beauty addicts from all over the world, is certainly due of the high quality and innovation of the products. But also of founder Huda Kattan influential personality on social media. Founded in 2013 with the aim of make beauty accessible to all, the brand offers products in a wide range of shades to suit the needs of all skin types. For the occasion, Huda dispensed with many tips for a flawless complexion, as only the true Queen of Snatch could.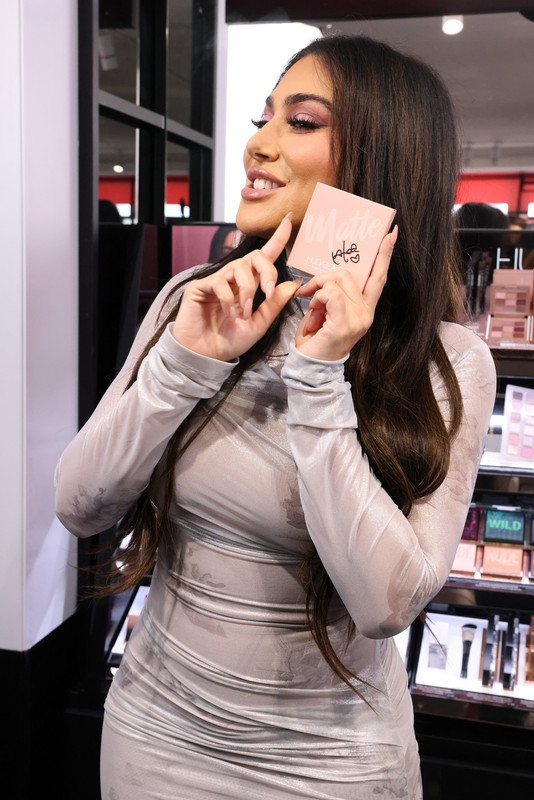 After the closed event, Huda Kattan made her way in the Sephora flagship store in Corso Vittorio Emanuele. Here she was greeted by a warm welcome from Sephora Beauty Advisors and fans who couldn't believe their eyes! Huda Kattan has signed 10 Matte Obsessions paletteswhich were then put up for sale in the store and which only the first 10 lucky ones will be able to buy.
Who is the founder of Huda Beauty
Huda Kattan, an Iraqi-American businesswoman born in 1983, grew up in the United States. She now lives in Dubai, from where she runs a beauty product line and a $550 million empire. It all started from her blog, Huda Beauty, opened in 2010. There the blogger became the spokesperson for Middle Eastern beauty in the world. Three years later, the birth of her brand. Among her flagship products are false eyelashes, thanks to which she has conquered celebrities such as Kim Kardashian.