Al CorSera: «I cried in front of the piano and the computer, I threw away everything I wrote… I no longer had points of reference».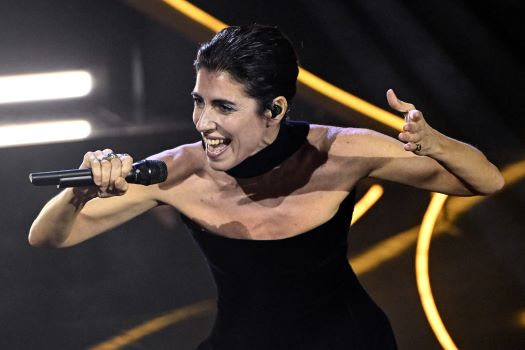 Corriere della Sera interviews Giorgia. She has released her new album, "Blu £", seven years after her last unreleased album. This year Giorgia returned to the Sanremo Festival after a twenty-year absence with the song "Parole ditte male". She talks about the bad period from which she comes out.
"I've been through a rough time. I cried in front of the piano and the computer, threw away everything I wrote… I even thought about retiring. I no longer had any reference points. Many have died. Adele and Beyoncé are monsters… among the new ones I love Cleo Soul and Rosie Lowe but I was disoriented. Everything has changed over the years and I've had to reinvent myself. I started studying and I understood that my place is the past, but with a contemporary look».
Giorgia talks about the Festival.
«The Festival was a sentimental journey that I'm still working on: seeing places, people, Elisa… And then there's the performance: on that stage you never know how it will end».
On the first night, she seemed to hesitate. Giorgia comments:
"Here, this is for those who said I always seemed cold, who didn't give a damn. These words made me suffer. It was just a facade. I'm happy to have learned to experience emotion for what it is».
In Sanremo Marco Mengoni underlined the scarcity of women in the competition.
"That's how it went in Sanremo. I don't think there is a desire not to let women emerge. The presence of women in music reflects what is happening in the country. But the cliché is changing: more and more women are also musicians, producers and authors».
Today Il Giornale also hosts an interview with Giorgia. She is asked if she always feels the need to devote herself as an author. She replies:
«No, I passed that phase in which I wanted to demonstrate that I also know how to write songs and I became more of a "singer"».
Every artist goes through many stages.
«Today, however, we are increasingly at the mercy of the passage of time. Some recording mechanisms lead us to think that there is only room for kids. Perhaps the discography should curb this thing a bit ».
Napolista
ilnapolista © reproduction reserved