Dua Lipa is the face of 'Forever Classic', a new project by Puma based on the brand's vast archive. The British singer-songwriter and model wears sportswear from a lookbook designed by Theo Wenner and Lauren Lickley. Style by Lorenzo Posocco.
Dua Lipa, global ambassador puma since November 2020 and the face of several campaigns of the German brand, this time the face "Forever Classic". A new project for which Dua Lipa chose a line of sportswear from Puma's extensive archive that tells the story of the brand's 75-year history.
Known for her talent as well as her unique style, Dua Lipa perfectly embodies the values ​​of Puma. Casual, sporty, but at the same time elegant and sophisticated, singer and model manages to lift any garment of the brand.
Puma x Dua: Dua Lipa, face of Forever Classic
Made in collaboration with Dua Lipa and stylist Lorenzo Posocco, The Forever Classic lookbook includes four unique looks. Each of them is characterized by dto classic pieces chosen by the singer herself from the brand's archive. From iconic Puma suede to '90s skate-inspired styles like the 180 sneaker, the collection curated by Dua Lipa revisits and reinvents classic silhouettes to make them unique in her style.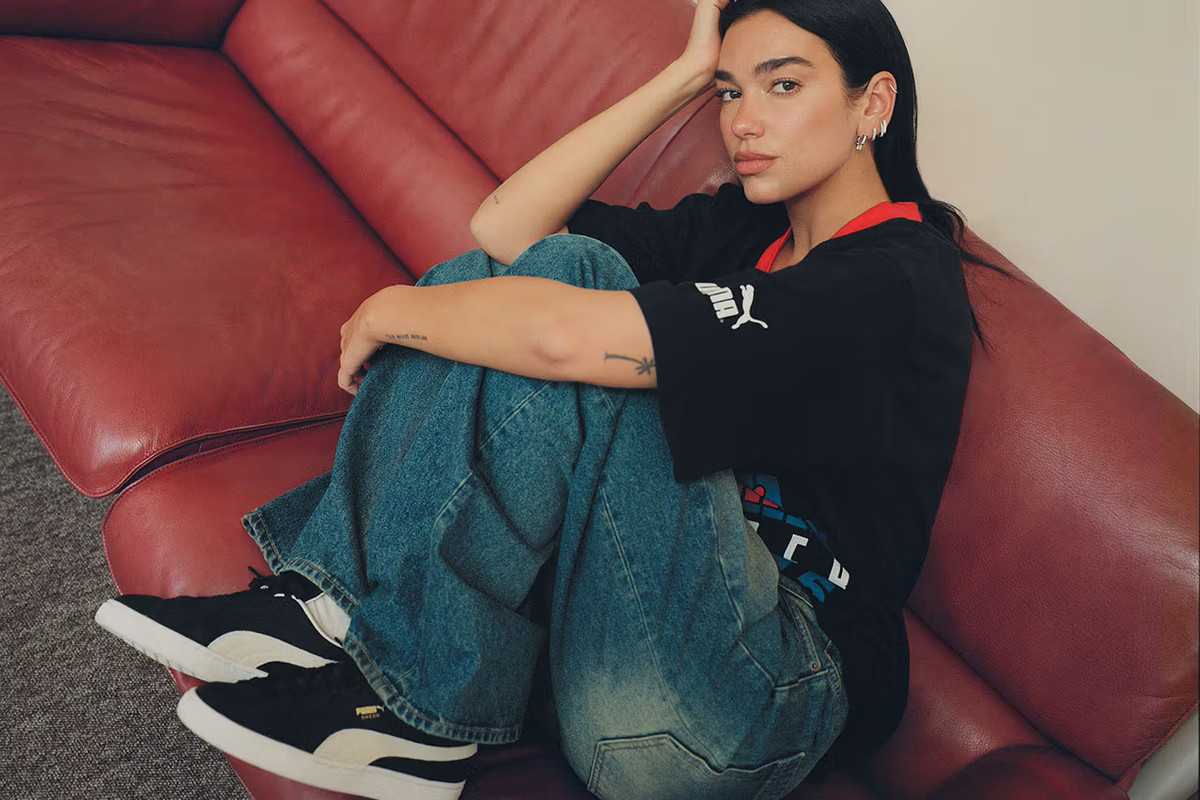 "Forever Classic" focuses on topics such asvintage sportswear, shoes and playful athleisure. The color palette is college-inspired, with shades of red, blue, and white. The range includes coveted pieces such as devore leather jackets, anoraks and logo T-shirts from Puma's 1999 "Pure Sports" clothing line.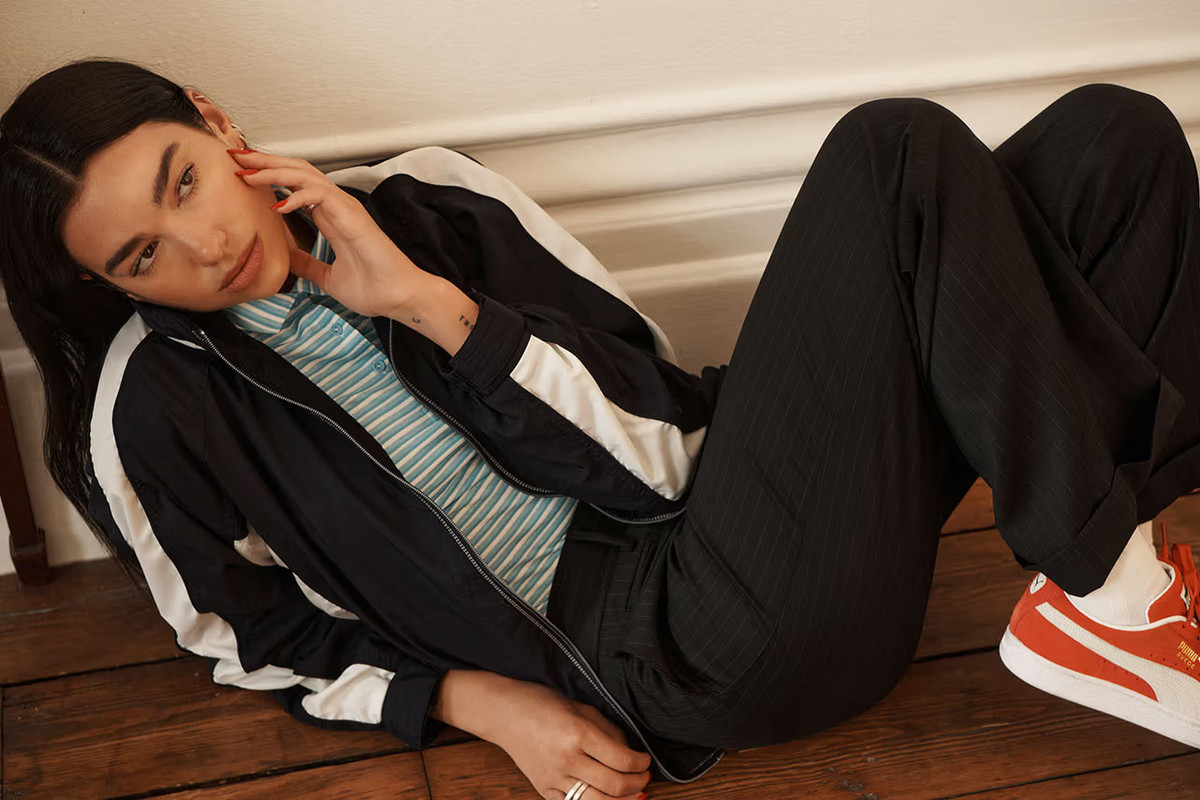 Puma was founded in 1948 in Herzogenaurach. Rudolf Dassler, brother of Adolf Dassler, founder of Adidas. Thus, in 2023 the brand celebrates its 75th anniversary with a series of events detailing its slogan "Always Faster" ("Faster, always").