Milan – There are still only a hundred seats in the stadium.Allianz Cloud Arenaold Palalido, on the day of collective meditation on Sunday 1 October from Jagadish Vasudevknown as SadhguruA 66-year-old Indian mystic with millions of followers around the world, who is also loved by some Hollywood stars such as Matthew McConaughey AND Will Smith.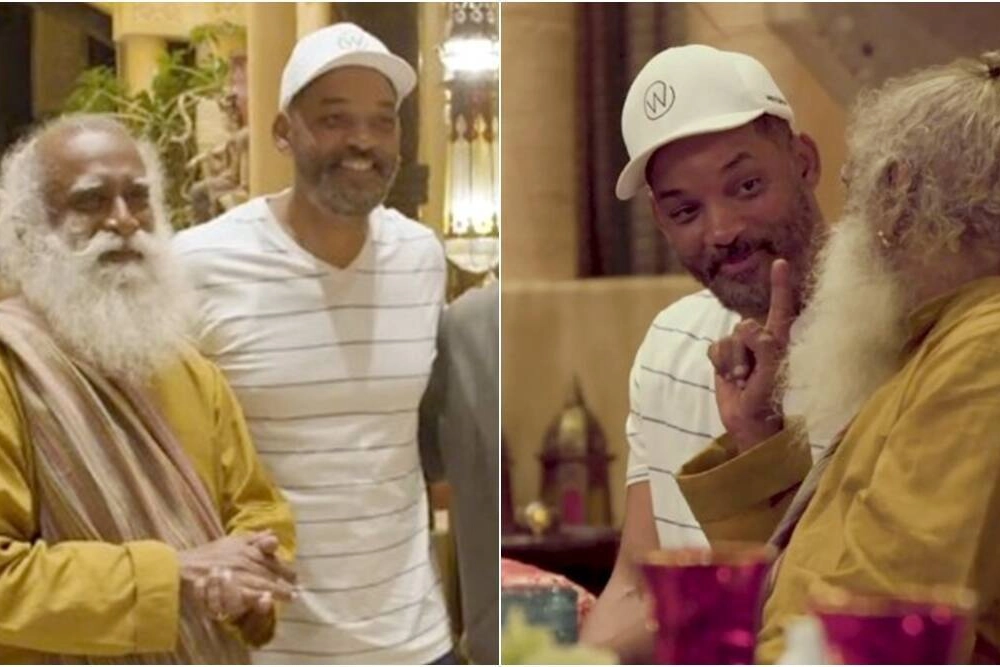 Meeting Sadhguru and Will Smith
Tickets are selling like hot cakes
The day, titled "Meet, Communicate and Meditate with Sadhguru," will begin at 1:00 pm and continue until the evening. Organizers explain that the meeting with the guru "aims to bring the transformative power of meditation and yoga to the heart of Italy." For a meeting for which tickets were priced between 500 Hello 160 eurosPalalido is now practically sold out, with only a few spots left in the second ring.
Visit to a music studio
Sadhguru's visit to Milan also includes a visit to Moysa, a mega-music studio on Via Watt in the Barona district, opened a few months ago and founded by Fabrizio Ferraguzzo (music director of X Factor and manager of Måneskin) and Chablo, manager of artists such as Sfera Ebbasta, Rcomi and Blanco.
Who is a guru
Jagadish Vasudev – Sadhguru's real name – was born in Mysore, southeast India, on September 3, 1957. youngest of four brothers. His father was an ophthalmologist working for the Indian Railways. From early childhood he was accustomed to travel for the country, an attitude that it has not lost and which has in fact become one of its trademarks. Even today he travels the world to spread his "method" of meditation.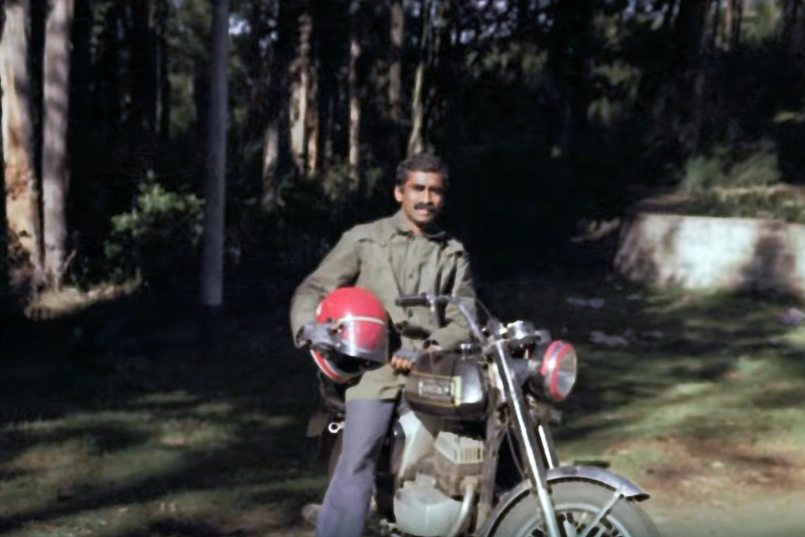 Jagadish Vasudev as a young man with one of his first motorcycles
On road
During university (Vasudev is an alumnus English literature) passionate motorbike and travel. On board your motorcycle travels all over India. First work experience is chicken farming, which opens immediately after graduation. Activities that leave because unlike ethical beliefs his family. So you find yourself with a friend construction company. However, he had to give up this activity at about 25 years old, after a series of spiritual experiences that convinced him to devote himself exclusively to yoga meditation.
"Everything has become me"
He told the story himselfmystical experience which reached him on September 23, 1982. While on a hill, sitting on a rock, a revelation came to Vasudev: "All my life I thought it was me… But now the air I breathed, the rock I was sitting on, the atmosphere around: everything has become me".
Free yoga lessons
Two months later he decides give up business and devote yourself to travel and meditation for a year. And teach yoga for free to share your inner experience. He said the money he was paid for the lessons was immediately donated to local associations.
Ashram in India
success of lessons Vasudeva is growing all over India and his fame is beginning to spread even beyond the borders of the country. In 1992 he created Isha Foundation and a year later he created great ashram on land near Mount Velliangiri in southern India. The foundation, based on volunteer work, is not limited to yoga and indeed has a broader goal of promoting human well-being, following the fundamental teachings of Sadhguru: " your well-being And your illnessYour joy and your misery – everything comes from within. If you are looking for well-being, take a look inside you"
Death of his wife
In 1984 he married Vijikumarnamed Viji, with whom he had a daughter, Radhe. Vijikumar died in 1997. Sadhguru explained that his wife's death was Mahasamadhi, the voluntary renunciation of the body to merge with the divine and direct the consciousness towards omnipresence.
Awards
In 2017, Sadhguru received the award. Padma Vibhushan, the second highest civilian award of the Government of India. That same year he opened giant statue Adiyogi Shiva is high 34 meters, recognized by the Guinness Book of Records as the tallest bust in the world. In 2019, India Today ranked Sadhguru 40th on its list of the most influential Indians. He was ranked 92nd in the list of 100 most powerful Indians compiled byIndian Express. He is the author of dozens of books on yoga meditation, some of which are global bestsellers.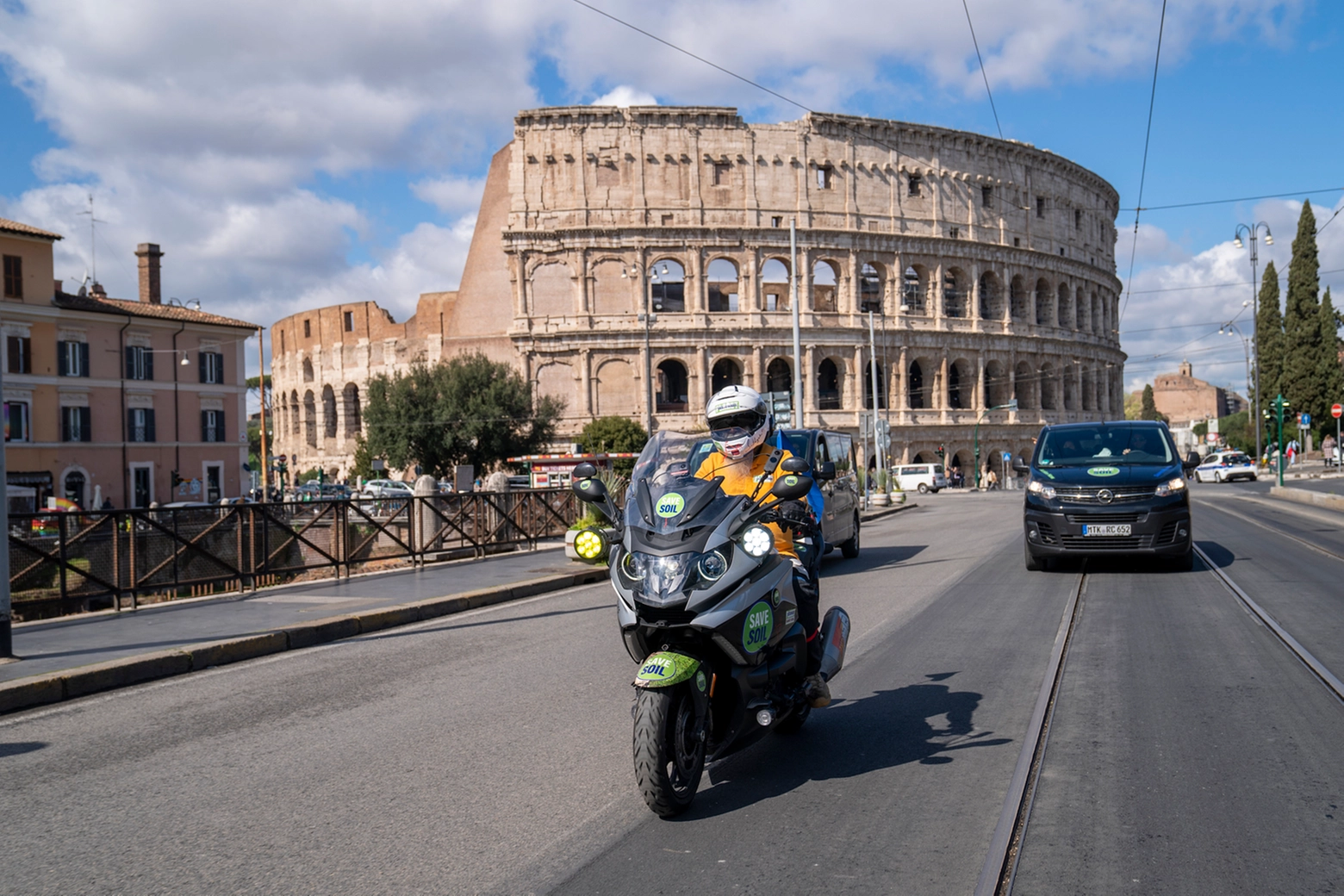 Sadhguru on a motorcycle in Rome during a trip to Italy.
In Italy
Last year Sadhguru visited Italy while riding a motorcycle 30,000 kilometers for movement Save the soil, of which he is the founder. Speaking about the connection between well-being and the environment, he said: "The damage we do to the environment is a consequence of how we are within ourselves. If we realize that maintaining our internal climate is in our hands, we will also understand that protecting the environment is in our hands."