Subscribe to our newsletter to keep up to date with entertainment news
Salma Hayek shared a photo on Instagram showing her with gray hair, wrinkles and no makeup. "I wake up and count how many gray hairs and wrinkles ruined the party this morning," the diva wrote in the caption for the most sincere (and rare) selfie. Rarely because, as we well know, social networks are far from the place where we reveal ourselves sincerely, truly and without filters. Instead, the actress wanted to teach us all a good lesson in acceptance and body positivity. Even if, let's face it, Salma Hayek starts with such a beautiful base that it's hard to scratch her… However, the importance of this natural selfie of hers is high for all of us, as Vogue explains well (reporting a thought – which we share – from the famous magazine in the last paragraph of this article).
Many divas have been joining the social chorus of sincerity and acceptance lately, and this recent selfie by Salma Hayek is the latest addition to an already long list.
Gwyneth Paltrow, Jennifer Lopez and Tracey Ellis Ross were among the pioneers of the trend, and a few hours ago another super diva showed herself with gray hair: Jennifer Aniston (but she shared a snap with a slightly gray mosquito in which she sponsored a beauty product for gray hair from her brand LolaVie, which makes her choice lose a bit of the "social" message).
At the bottom of this article, you can see a selfie posted on Tuesday, June 6, in the Instagram account of Salma Hayek.
Salma Hayek gives everyone a lesson in realism
For Salma Hayek, this is not the first selfie without makeup and with an emphasis on what she herself defines as minor imperfections (wrinkles, gray hair and so on, what society has instilled in us to be imperfections, even though they are the most natural things in the world).
The 56-year-old actress is very versatile: she mixes breathtaking Instagram content in which she shows off very elegant red carpet looks (or in swimsuits that accentuate such a toned body that make 18-year-olds envy), and then … photos , like this one, where it is shown without filters and with absolute realism. These twists she offers us with natural shots among the super glam really want to remind her millions of followers that life isn't all about being covered in red carpet, party and high fashion.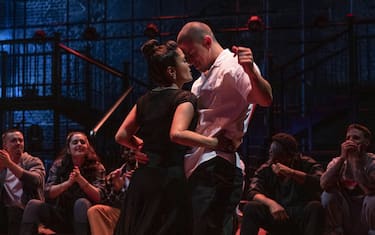 deepening
Salma Hayek nearly killed by Channing Tatum on the set of Magic Mike
How important it is to see a star like Salma Hayek without makeup
The photo posted to her feed on Tuesday, June 6th is much more than an act of courage on the part of the famous actress. This look, bathed in natural sunlight, which highlights the thin lines of the forehead and a little gray hair, is very important for all fans of this diva, according to the English edition of the magazine. Fashion.
"It is important to see a star like Salma Hayek without makeup. Stars who often make us envy their skin with a gorgeous golden glow, but who then meet the visible signs of aging with grace and serenity. In a world full of retouching and photoshop perfection, it's great to see a woman embrace her natural beauty at the age of 50," reads what is considered the "Bible of Beauty and Fashion." Fashion exactly.
Below you will find a selfie posted on Tuesday, June 6, in the Instagram account of Salma Hayek.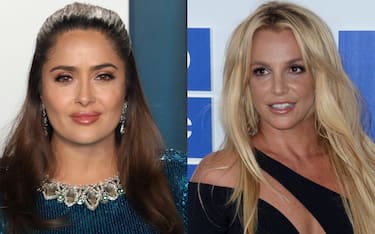 deepening
Salma Hayek Viral Video on Notes by Britney Spears