The Scandi hairline promises a tanned blonde. Here's everything you need to know about this viral hair trend on tik tok…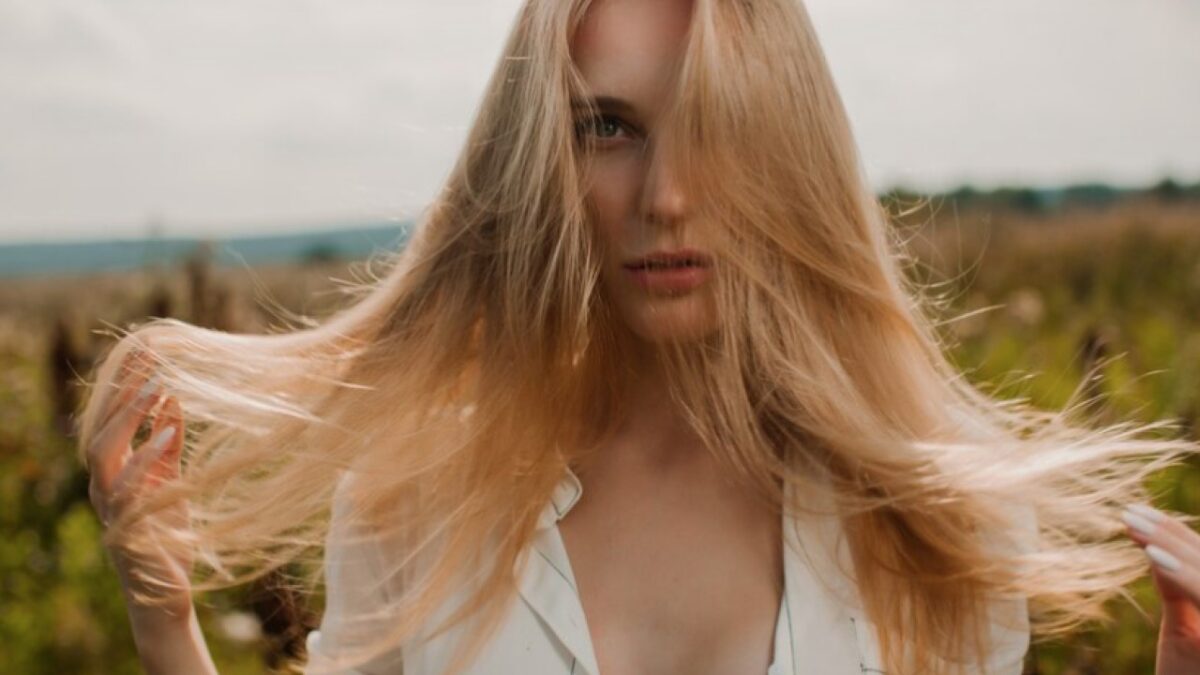 As is often the case on social media, we allow ourselves to be carried away by trends that lead us to discover new products, treatments and habits, new or caught from the past, dedicated to skin and/or hair care, just like Scandinavian hair trend. Looking at a very famous social network, it seems that blonde, really very blonde, Scandinavian hair is the favorite of girls, girls of the generation and beauty lovers. Do you really not understand what we are talking about? Below we see what it is and how to replicate this super vibrant hair trend that has something angelic about it!
scandinavian hairline or scandinavian hairline is a new hair trend straight out of the world of social media. This bleaching technique went viral in a very short time and captivated celebrities such as Elsa Holsk, Gigi Hadid and the iconic Jennifer Lopez. In fact, the #scandinavianhairline tag currently has over 520.2 million views on TikTok and that number is set to increase. But what is Scandi Hairline? This is a special method for bleaching the hairline, especially the buns and the so-called front baby hair. An easy, simple and quick technique (only 5 minutes of installation!) that makes hair even lighter than usual. This technique allows, in fact, to gently emphasize facial features, bringing harmony and radiance to the face, as if it had been kissed by the sun. Are you ready to take the form of an angel? So let's see how to make a Scandinavian mane…
@katefisherrr Answering @alexis hope this helps 🙂 #fyp #foryoupage #utahhairstylist #hairstylistofiktok #scandinavianhairline #newhairtechnique #blondemasterclass #hairstylistoftiktok ♬ original audio – Keith Fisher
If you have come this far, it is because you are really interested in this technique. Well, know that this is very easy to do! The Scandinavian hairline is usually created by applying bleach to the hairline around the face. For a perfect and clean result, most professionals prefer to apply the product directly to the hair and skin, therefore without the use of aluminum foil. It is for this reason that Scandi Hairline must be done by experienced hands and in a specialized salon in order for the result to be uniform and long lasting. Problems with incorrect discoloration can be many, so colorists better not improvise! For an even lighter and more uniform result, it is recommended to complement the Scandinavian hairline technique with brightening or luminous treatments such as classic furs, balayage, degrading or solid coloring.
READ ALSO: Dry hair in summer: 5 tips to moisturize it naturally
Who is Scandi Hairline suitable for?
Despite the name trends 2023 clearly belongs to the category of people predominantly blondesand while this technique pairs perfectly with blonde and its thousands of shades, it is nonetheless important that the shade is slightly lighter than the rest, because over-lightening can create too sharp a break with the rest of the dome. scandinavian hairlineHowever, it can also be obtained with darker, brown, red, or even dyed hair in more specific colors, such as lilac and orange, for example. In addition, this particular technique is also suitable for everyone haircuts, from bob to long haircut, from wavy to sleek. In any case, in order to best improve these methods, we recommend that you keep middle row in order to better harmonize the face.
READ ALSO: Amla Oil: 6 Tips and Benefits for Skin and Hair
Tips for the Perfect Scandinavian Hairline!
Scandinavian technology immediately raised questions about its safety. In fact, there are chemicals in hair bleaches, such as ethyl alcohol and ammonium persulfate, which, if in direct contact with the skin, can cause burns and very irritating and irritating contact dermatitis. For this reason, we recommend that you always use one protective barrier, which can be a transparent film or moisturizer between the skin and the applied bleach. Also, improper or repeated bleaching over time can damage your hair and make it weak and brittle. In any case, it is always advisable to consult your hairdresser and repeat this technique several times a year… don't worry about regrowth!
READ ALSO: Clay masks, 5 best for your hair. Discover all the benefits;