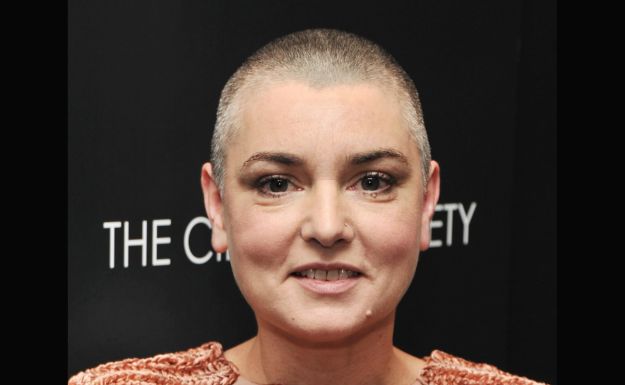 It reached the top of the international charts with the success written by Prince "Nothing Compares 2 U", Sinead O'Connor she died at 56. The cause of the disappearance has yet to be revealed.
"It is with great sadness that we announce the passing of our beloved Sinead – reads the statement issued by the relatives – His family and friends are devastated and have asked Privacy".
O'Connor has always openly stated her fight against the mental illness that has plagued her for years, bipolar disorder. On her Facebook page, she wrote earlier this month that she had returned to London after 23 years and was working on an album due out next year. He had also shared plans for an upcoming tour to Australia and New Zealand in 2024, and to Europe, the United States and other territories in 2025.
Sinead O'Connor, from a difficult childhood to a complicated career
Born in Dublin on 8 December 1966, O'Connor had a difficult childhood of abuse and mistreatment, but she showed exceptional musical talent from an early age. Her career, complicated and controversial, began as a young girl and achieved success with the release in 1987 of her debut album "The Lion and the Cobra", which earned her a nomination for Grammy for the best female vocal rock performance.
The international breakthrough came however with the release of his second album, "I Don't W, which included O'Connor's arrangement of" Nothing Compares 2 U", a song originally written by Prince.
O'Connor's interpretation became number 1 in different countries ed remained at the top of the charts in Ireland for 11 weeks. She was nominated by Gramm for her performance of the song and for the album for best alternative music performance. He subsequently released eight more albums receiving further Gramm nominations.
O'Connor and cinema
O'Connor also appeared in the role of Our Lady in the film of Neilord of 1997 The Butcher Bo Bo. In 2012, the song "They Y she became part of the film's soundtrack Albert Nobbs, performed by Glenn Close, receiving a nomination for Golden Globe for the best original song.
O'Connor, a controversial life
Over the course of her career, O'Connor gained notoriety for her outspoken nature and the many controversies that surrounded her. He has always spoken openly about politics, spirituality and his mental health issues. So much so that you get to rip a picture of Pope John Paul II at Saturda Live Night Live in 1992 as a protest against sexual abuse within the church.
In 2013, O'Connor wrote an open letter to Mile C on the sexually explicit images spread by her colleague, warning her of the treatment of women in the music industry and urging her not to be "exploited" by music executives. The letter received mixed responses.
Due to her various mental disorders O'Connor was several times on the verge of suicide. In a 2007 interview, she revealed that she was suffering from bipolar disorder and had attempted suicide in 1999 on her 33rd birthday. In 2015, the singer herself revealed that she had again attempted suicide.
In August 2017, she posted an emotional video on her Facebook page, in which she claimed to have three mental illnesses and to feel lonely after losing custody of her 13-year-old son Shane. She went on to say that she had wanted to take her own life for several years and that only her psychiatrists and her doctor were holding her back. She pleaded for someone from her family to take care of her and added that she was "one of millions" of people stigmatized for their mental illness.
O'Connor had switched to a new TitterItter account in early July, using her full name. In his last post on TitterItter from his new account, on July 17, alluding to his son's suicide he wrote " " Per all mothers of suicidal children". The singer leaves three children, the youngest, Shane, died by suicide last year at the age of 17.