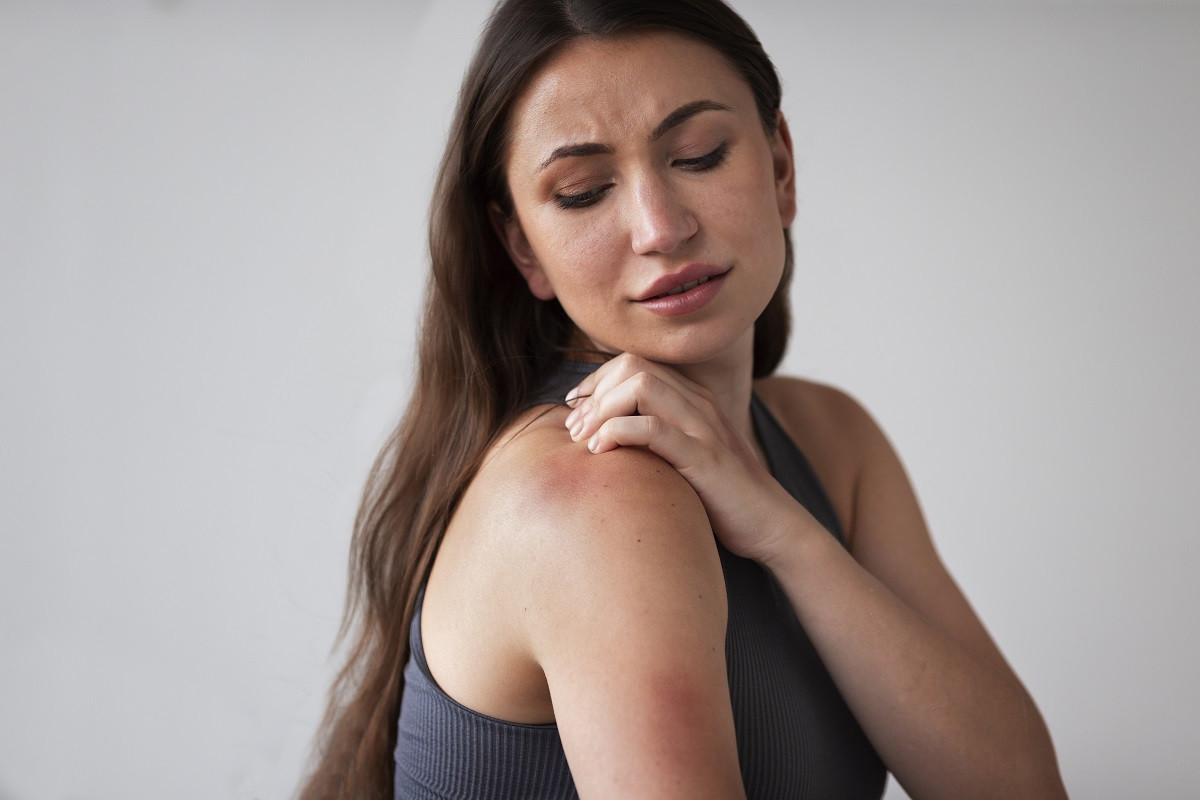 SANTO DOMINGO, ROAD / DIARIO DE SALUD – Atopic dermatitis (AD), also known as eczema, is triggered by a variety of factors; however, a direct relationship with stress has been shown to be a driving factor in outbreaks in 40% – 50% of cases.
The relationship between stress and AD is bidirectional. That is, stress can worsen the disease, but atopic dermatitis itself and its treatment can also be stressful for sufferers, as physical harm can lead to discomfort, shame, and a negative view of oneself.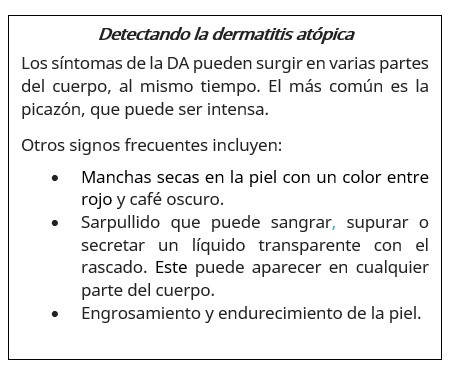 Atopic dermatitis is a chronic skin disease that causes dryness, itching, and inflammation. Although it is common in the first few years of life, it can appear at any age and worsen periodically. It's not contagious, but it's very irritating.
Although the main cause of the disease is unknown, stress is one of the factors that increases the body's risk of developing AD or accelerates its progression. Therefore, psychological help can be considered the main resource in the treatment of this disease, supplementing the prescriptions of doctors. 2 (See box: Detecting atopic dermatitis).

"Changing the feeling that society deems skin to be unattractive can make these individuals uncomfortable, thereby increasing stress and scratching, making AD a chronic stressor for patients. That's why at Pfizer, we want to use science to change this disease and others Management of autoimmune and inflammatory diseases, enabling a better quality of life through innovative treatments that target specific parts of the body where the cause of the problem is known to occur Eyra Medina, Ph.D., medical leader of inflammation and immunology, Pfizer Central America and the Caribbean (CAC) explained.
According to the specialist, "Chronic stress alters the normal functioning of various systems, such as the endocrine, neurological, immune and psychological systems. These systems are interconnected; therefore, what affects one person affects and affects others. And the skin is related to all It all matters."
Chronic skin conditions can leave patients feeling stressed and constantly alert due to difficulty resting, frequent itching and scratching, and difficulty obtaining and responding to treatment. This may even have an impact on unemployment.
The value of early diagnosis, referral to specialists, and timely treatment

There is no specific diagnostic test for AD, and clinical diagnosis needs to be based on medical history, morphology, distribution of skin lesions, and relevant clinical signs.
Early diagnosis can minimize other possible occurrences of the disease, such as its relationship to asthma and allergies, including food allergies.4 years old 5 years old Likewise, depression or anxiety, lack of sleep, and other skin conditions, such as ichthyosis, can dry out and thicken the skin.
Treatment of atopic dermatitis aims to prevent inflammation and dysfunction of the skin barrier and to promptly treat infection when it occurs. Early intervention can prevent further exposure to and sensitization to other allergens later in life.
On World Atopic Dermatitis Day, patients are advised to identify and avoid harsh products that cause itching, as scratching often triggers itching. Some common triggers include rough fabrics, dry skin, skin infections, heat, sweating, cleaning products, dust mites, mold, pollen, tobacco smoke, cold, dry air, perfumes, and harsh chemicals.
"Health education, patient empowerment, patient associations, companionship and support from health professionals and loved ones, and appropriate treatment have been shown to improve the course of the disease, both physically and psychologically," Dr. Medina concluded.
If you would like to learn more about AD, we invite you to visit our educational website Health Connection, where you can find different resources for understanding and coping with this disease. Click here.
---